There are many topics that I am researching and writing about for the book that I've been meaning to write about for the blog for ages (the book just gives me a firm deadline). I have decided take some of these topics (especially the more blog-sized ones) and publish them as teaser excerpts for the book (also because I think this information should be here too).
This excerpt is from Chapter 6, which is the Chapter that details exactly what foods to eat to heal from autoimmune disease (think of it as a 40ish page version of my Autoimmune Protocol post.  One of the challenges I have faced as I write this book is the need to understand what recommendations are broadly applicable and what exceptions there may be for specific autoimmune diseases.  And goitrogenic veggies is a pretty hot topic given the prevalence of autoimmune thyroid diseases (and an important one to get right).
NEW! Healthy Weight Loss Online Course!
Learn how to lose weight in a healthy way, so you can keep it off!
2 1/2 hours of video lecture + downloadable slide PDF
Smart goal setting and measuring weight loss success
Busting diet myths (the problems with keto, low-carb, low-fat, and low-calorie)
Get healthy to lose weight (instead of losing weight to get healthy)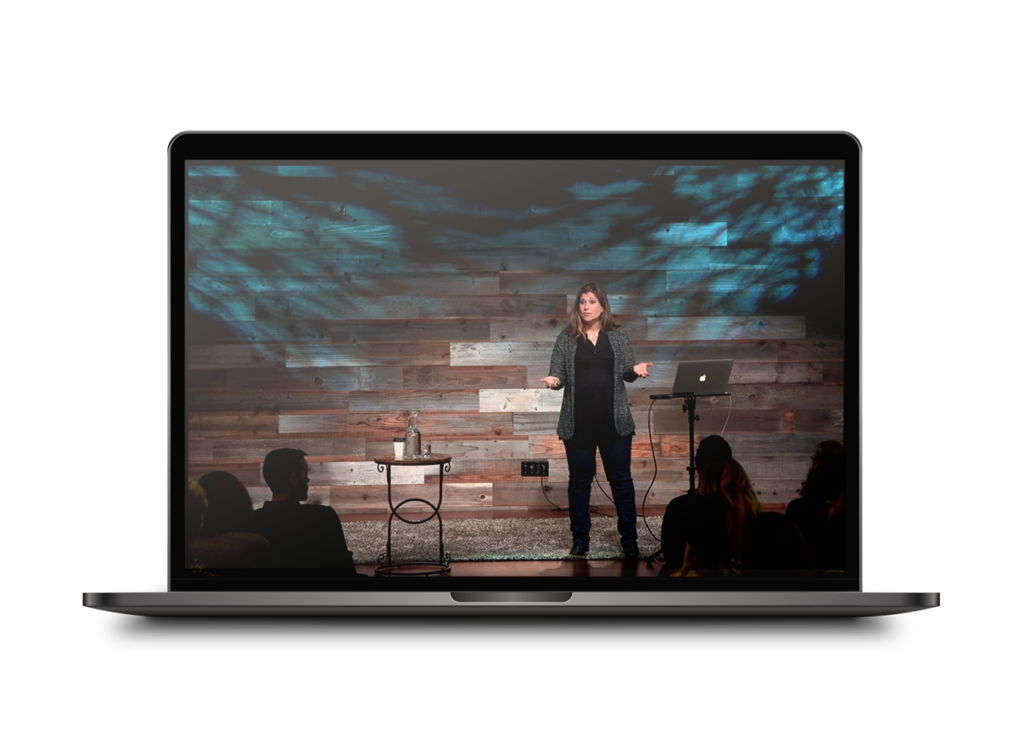 This section comes after a lengthy rationale for eating a large amount and variety of vegetables and fruits, with an emphasis on eating the rainbow and trying to eat something green with every meal.

So, forgive the references to other chapters and page numbers with no number. While you'll have to wait until the book is out to read those sections, in the meantime, please enjoy this part of Chapter 6: The Paleo Approach–Diet

Excited to read The Paleo Approach?
Want to help spread the word about my book? Please share this post and other teaser excerpts. Thank you!
---
Those with autoimmune thyroid disorders (Hashimoto's thyroiditis or Grave's disease) and those with low thyroid function (which can often accompany other autoimmune diseases) are often advised to avoid consumption of cruciferous vegetables, spinach, radishes, peaches and strawberries due to their goitrogenic properties.  Goitrogens are any compound that  suppress the function of the thyroid gland by interfering with iodine uptake (recall that iodine is a necessary component of thyroid hormones, see page ##).  Thyroid hormones have essential roles in metabolism and even in regulation of the immune system, so supporting optimal thyroid function in everyone is important for healing and for general health.  But avoidance of these foods is actually not well justified.
The cruciferous family of vegetables (a.k.a. brassicas) comprises many of the most antioxidant-, vitamin- and mineral-rich vegetables available, including:
horseradish
land cress
kale, many varieties
collard greens
Chinese broccoli (gai-lan)
Cabbage, many varieties
brussels sprout
kohlrabi
broccoli, many varieties
broccoflower
broccoli romanesco
cauliflower
wild broccoli
bok choy
Mizuna
Komatsuna
Rapini (broccoli rabe)
flowering cabbage
napa cabbage (siu choy)
turnip, many varieties
rutabaga
canola/rapeseed
mustard, many varieties
tatsoi
arugula (rocket)
field pepperweed
maca
garden cress
watercress
radish, many varieties
daikon
wasabi
This family of vegetables is also particularly rich in a group of sulfur-containing compounds called glucosinolates (see page ##).  When these vegetables are chopped or chewed, an enzyme called myrosinase that is also present in these plants breaks the glucosinolates apart (through hydrolysis) into a variety of biologically active compounds, many of which are potent antioxidants and are known to prevent cancer.  Two of these antioxidant, anti-cancer classes of glucosinolate hydrolysis products are also known goitrogens.  These are isothiocyanates and thiocyanates.
Isothiocyanates and thiocyanates appear to reduce thyroid function by blocking the activity of the enzyme thyroid peroxidase (a.k.a. thyroperoxidase or TPO).  During thyroid hormone synthesis, TPO is the enzyme that catalyzes the transfer of iodine to a protein called thyroglobulin to produce either T4 thyroid prohormone (a.k.a. thyroxine) or the more active T3 thyroid hormone (a.k.a. triiodotyronine).  When isothiocyanates or thiocyanates are consumed in large enough quantities, this is how they interfere with the function of the thyroid gland (by inhibiting TPO).
Importantly, the evidence linking human consumption of isothiocyanates or thiocyanates with thyroid pathologies in the absence of iodine deficiency is lacking.  This means that these substances have only been shown to interfere with thyroid function in people who are also not consuming adequate amounts of iodine (if you are severely deficient in iodine or selenium, addressing those deficiencies before consuming large amounts of cruciferous vegetables is a good idea; see page ##).  In fact, the consumption of cruciferous vegetables correlates with diverse health benefits, including reducing the risk of cancer (even thyroid cancer!).  In a recent clinical trial evaluating the safety of isothiocyanates isolated from broccoli sprouts, no adverse effects were reported (including no reported reductions in thyroid function).
Perhaps even more compelling, at low concentrations (like what you would get just by including cruciferous vegetables in your diet), thiocyanates actually stimulate T4 synthesis, meaning that consuming these vegetables labeled as goitrogens may actually support thyroid function.  There is also a strong synergy between isothiocyanates and selenium in the formation of the very important enzymes thioredoxin reductase (see page ##) and glutathione peroxidase (see page ##).  This means that the consumption of isothiocyanates in conjunction with selenium is a tremendous support for the body's antioxidant defense mechanisms and important for cancer prevention.  These are arguments for consuming more cruciferous vegetables, even for those with autoimmune thyroid diseases, not less, especially in the context of adequate dietary iodine and selenium.
Truly, the most important aspect of supporting thyroid function is providing the necessary minerals for thyroid hormone production, the most important of which are iodine, iron, selenium and zinc.  Deficiencies in any one of the minerals may impair thyroid function, but the effect of deficiencies is greatly magnified when more than one of these minerals are not available in adequate quantities.  Iodine is a necessary building block of thyroid hormones and the thyroid cannot function properly if insufficient iodine is available (see page ##).  Iron deficiency impairs thyroid hormone synthesis by reducing activity of TPO (which is heme-dependent, see page ##).  As already discussed in Chapter 3, selenium is required both for the conversion of the T4 thyroid prohormone (a.k.a. thyroxine) to the more active T3 thyroid hormone (a.k.a. triiodotyronine) because the enzymes responsible for this conversion (iodothyronine deiodinases) are selenoproteins.  Selenium is also essential to protect the thyroid gland from the effects of excessive iodide (excessive iodine inhibits the activity of TPO).  Zinc is believed to play an important role in thyroid metabolism, although the details remain unknown.  It appears to play a role in the conversion of T4 to T3 and zinc levels correlate with the levels of thyroid stimulating hormone (TSH), although the precise ramifications of zinc deficiency for thyroid function remain controversial.  All of these minerals are richly found in the foods included in The Paleo Approach.  Supplements are also discussed in Chapter 8.
Interested in learning even more about The Paleo Approach? This video from my YouTube Channel is just a quick tour (the book is so big that giving you a broad overview takes 13 minutes!) but you get to see just how comprehensive and detailed this book is.
---
Barrera, L.N., et al., TrxR1 and GPx2 are potently induced by isothiocyanates and selenium, and mutually cooperate to protect Caco-2 cells against free radical-mediated cell death, Biochim Biophys Acta. 2012 Oct;1823(10):1914-24
 Bonfig, W., et al., Selenium supplementation does not decrease thyroid peroxidase antibody concentration in children and adolescents with autoimmune thyroiditis, ScientificWorldJournal. 2010 Jun 1;10:990-6
 Bosetti, C., et al., A pooled analysis of case-control studies of thyroid cancer. VII. Cruciferous and other vegetables (International), Cancer Causes Control. 2002 Oct;13(8):765-75
 Chandler, J.D. & Day, B.J., Thiocyanate: a potentially useful therapeutic agent with host defense and antioxidant properties, Biochem Pharmacol. 2012 Dec 1;84(11):1381-7
 Ertek, S., et al., Relationship between serum zinc levels, thyroid hormones and thyroid volume following successful iodine supplementation, Hormones 2010, 9(3):263-268
 Hodkinson, C.F., et al., Preliminary evidence of immune function modulation by thyroid hormones in healthy men and women aged 55-70 years, J Endocrinol. 2009 Jul;202(1):55-63
Jakubíková, J., et al., Effect of isothiocyanates on nuclear accumulation of NF-kappaB, Nrf2, and thioredoxin in caco-2 cells, J Agric Food Chem. 2006 Mar 8;54(5):1656-62
 Magnusson, R.P., et al., Mechanism of iodide-dependent catalatic activity of thyroid peroxidase and lactoperoxidase, J Biol Chem. 1984 Jan 10;259(1):197-205
 McDanell, R., et al., Chemical and biological properties of indole glucosinolates (glucobrassicins): A review, Food and Chemical Toxicology. 1988; 26(1):59-70
 Shapiro, T.A., et al., Safety, tolerance, and metabolism of broccoli sprout glucosinolates and isothiocyanates: a clinical phase I study, Nutr Cancer. 2006;55(1):53-62
 van Bakel, M.M., et al., Antioxidant and thyroid hormone status in selenium-deficient phenylketonuric and hyperphenylalaninemic patients, Am J Clin Nutr. 2000 Oct;72(4):976-81
 Virion, A., et al., Opposite effects of thiocyanate on tyrosine iodination and thyroid hormone synthesis, Eur J Biochem. 1980 Nov;112(1):1-7
 Zimmermann, M.B. & Köhrle, J., The impact of iron and selenium deficiencies on iodine and thyroid metabolism: biochemistry and relevance to public health, Thyroid. 2002 Oct;12(10):867-78
NEW! Therapeutic Paleo Approach Online Course!
Learn the latest science-grounded information on therapeutic diet and lifestyle!
5 hours of video lecture + downloadable slide PDFs
A modern scientific approach to the Paleo template
Optimize diet and lifestyle to treat chronic illness
An introduction to the Autoimmune Protocol