My mom used to make Spanish Rice when I was a kid.  It was one of those great meals for stretching the dollar, especially because we all loved it.  My mom basically made a vegetable-heavy completely homemade spaghetti sauce and then cooked rice into the sauce instead of serving over pasta.  I have fond memories of it, especially of my brother and I decided it should be called goulash, having no idea that goulash is an actual thing (and not entirely unrelated).
I started experimenting with my own Paleo version of Spanish Rice about two years ago, after I had discovered my own severe sensitivity to nightshades.  The original versions of this dish were really nothing more than ground meat, cauliflower, and enough garlic, olives, and basil to give it flavor.  And even though it has long been one of my oldest daughter's favorite meals, it never quite felt blog-worthy.  How I make it has evolved a lot in the last two years.  I've since given up on regularly adding a rice-ish component and turned this dish more into a stew, or what can more accurately be called picadillo.  I've become a lot more sophisticated with the techniques and flavors, borrowing heavily from how traditional bolognese is made.  Probably one of the greatest discoveries was adding pureed pumpkin and broth to give it a creaminess and thickness that couldn't be achieved with ground meat and veggies.  This was the magic touch that turned this dish into something worthy of sharing with you all.

Picadillo is a traditional dish in Spain and many Latin American countries.  The name comes from the Spanish word "picar," which means "to mince" or "to chop".  It is traditionally made with ground beef, tomatoes, herbs and spices, and other ingredients that vary by region, like olives which are traditionally used in the Spanish version.  While this dish is nightshade-free and skips the tomatoes, it's very similar to a traditional Spanish picadillo.  I serve it as a stew, although my husband and kids still love it mixed with steamed white rice (which we then call Spanish Rice).
I didn't intentionally make this dish autoimmune protocol-friendly, but it just happened to turn out that way.  Cuban picadillo tends to have tomatoes and cumin as ingredients, but Spanish picadillo more typically uses fresh basil or oregano. If you really, really, really love tomatoes, you could add a small can of tomato paste along with the pumpkin and broth, but you really don't need it.  The flavor is really amazing without the tomatoes (really thanks to the umami imparted by the garlic and olives).
Servings: 8-10
Prep time: 30 minutes
Cook time: 2.5 hours (about 40 minutes active time, which can overlap with prep)
Ingredients:
1/2 large white onion
1 large (2 medium) carrot
3 stalks celery
7-8 cloves garlic
3 lbs ground beef (or any other red meat, lamb is particularly good)
1 1/2 tsp salt, plus more to taste
2 cups broth (beef, chicken, pork, up to you)
1 16-oz can/box pureed pumpkin
1 large bunch fresh basil (2 – 2.5 oz)
5-6 oz fresh spinach
sliced olives (drained weight 12 oz)
10 oz mushrooms
Finely dice the onion, carrot, celery, and bacon.  Ideally, pieces should be 1/8″ cubes or smaller, but a bit larger won't matter much if you're feeling impatient.
Add diced bacon to a large saucepan, and turn on heat to medium-high.  Once bacon starts to release some fat into the pan, add the onion, celery and carrot.  Saute together for 10 minutes, until onion is starting to caramelize.  Add the garlic and stir to combine.
Add the ground beef to the pan, one pound at a time with 1/2 teaspoon of salt added with each pound of ground beef.  Break up the beef with a spoon or spatula, and one it's browned, add the next pound.
Once all the beef he beef is browned, add the broth and pumpkin and reduce the heat to low.  Simmer uncovered for 1-2 hours, stirring occasionally.  If it's getting dry and starting to stick to the bottom, reduce the heat even further and add a little extra broth or water.  Really, the longer the better for this step.  If you want to simmer all day, go ahead.
Chop the mushrooms into 1/4″ pieces and add them to the pot.  Add the olives too and stir to incorporate. Simmer for 10 more minutes until the mushrooms are cooked.
Chop the spinach and basil.  Add to the pot, stir to incorporate, and cook for 5 more minutes.  Taste and add salt if needed.
Enjoy!
Spanish Rice Variation:  Mix 1 part picadillo with 1 part steamed white rice (if you include that in your diet) or cooked cauliflower rice just prior to serving to make Spanish rice.  This a great way to stretch this dish even further!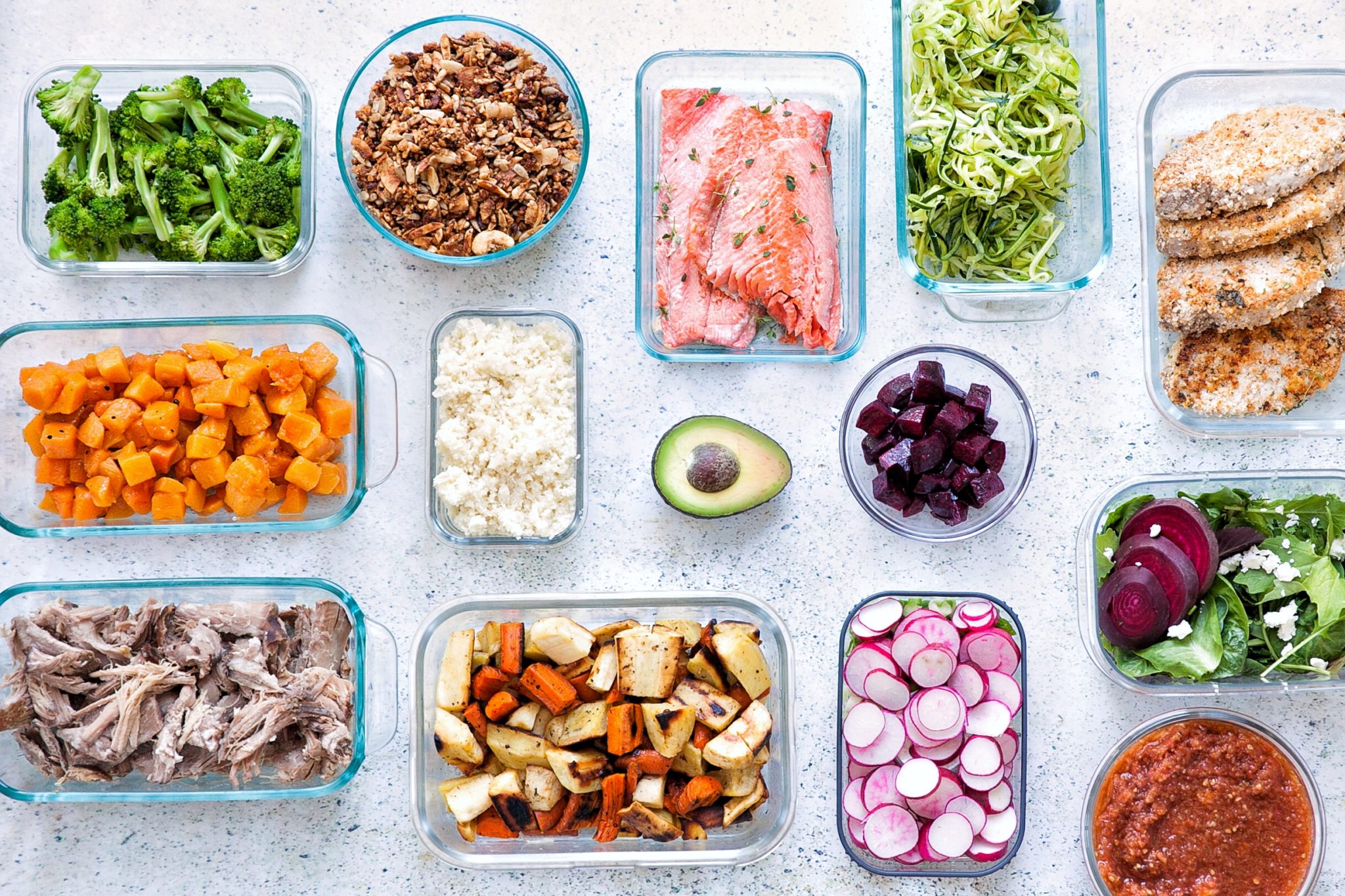 The #1 Tool for Paleo and AIP success!
Create completely customizable and versatile meal plans with thousands of top-notch recipes; make shopping a breeze with the app, and even get reminders for meal prep timing! Get all my recipes from ThePaleoMom.com for just $1 more when you sign up for meal planning with Real Plans!
Want to track what you are eating? Check out the NEW Real Plans Macro Tracker!
You may enjoy these related posts:
Over the past year and a half of my autoimmune protocol journey, I have …