There is increasing interest within the scientific and medical communities in something called self-management, a fairly loosey-goosey term for any intervention or complementary approach to managing chronic illness and other long-term health conditions. Self-management may include patient education, support for decision-making, self-monitoring, and psychological and social support. It encompasses diet and lifestyle changes to improve health, self-care practices for improved mental health, mindfulness practice, and exercise regimes. It's different than the technical skills that come with traditional patient education (like how to check blood sugar levels after a meal for diabetics) and instead develops problem-solving strategies (like how to choose foods and increase activity levels to avoid blood sugar spikes) with the goal of reducing medical intervention, the need for health services, and overall burden on the healthcare system.
In essence, self-management is what every single one of us who is using the Paleo diet and/or autoimmune protocol in conjunction with lifestyle priorities (like living an active lifestyle, managing stress, and getting enough sleep) to mitigate autoimmune disease and other chronic illnesses is doing. Whether we use Paleo and the AIP to keep our illnesses in remission or purely as a complementary approach to healing (meaning we also utilize effective medical interventions, a necessity for many chronic illnesses and not something to be ashamed of!), feeling empowered by our knowledge to be our own health advocates is an essential part of successfully keeping our diseases at bay.
The Autoimmune Protocol E-Book!
One of my FAVORITE books I used to start the transition to AIP!!! It's so helpful! I printed mine out and spiral bound it. Thank you for this! -Rita Davidson
The Autoimmune Protocol e-book is your up-to-date guide to jump-start your healing with the AIP today.
3oo+ pages of quick-access information on the AIP

4 weeks of meal plans with shopping lists

over 80 family-friendly recipes, all 100% AIP!
Get instant digital access for $19.99
But, there's another aspect to our health journeys that can be a bit harder to accomplish: those aspects of self care that go beyond our basic physical needs. Yes, it's the part where we respect and love ourselves despite (or thanks to!) our health challenges, the part where we nurture (and dare I say, pamper) ourselves, the part where we feel worthy of the time investment for self care practices that could be considered optional.
I got thinking about this aspect of healing while looking at old photos of myself like this one, a photo where I was "dressed up" for my best friend's bridal shower! (Read more about what brought me to Paleo in About Sarah Ballantyne, PhD, My 120-pound Journey to Paleo, and My Transformation). What strikes me about this photo is that, even though this event was on the more casual side of the bridal shower spectrum, dark jeans and a T-shirt was dressed up for me. This is me with the most makeup I ever wore and the most time invested into my hair as I ever put in during those years (this photo is from 2004), probably a grand total of 8 minutes between both hair and makeup.
And with motherhood in 2007, I gave up wearing makeup altogether and never spent more than 30 seconds to brush my hair. There are formal family portraits on my walls where the only makeup I'm wearing is mascara and the most that can be said for my hair is that it was clean. Of course, many women choose not to wear makeup as a cultural choice, and I fully respect that. That's not what was going on for me though: The truth is that I didn't feel like I was worth the bother.
When our own immune systems are attacking tissues and organs within our bodies and making us sick, it's pretty natural to view our bodies as traitors. When our autoimmune disease also affects our physical appearance, I think it takes a tremendously strong person to not have that undermine our self-esteem, self-image and self-worth… at least, someone stronger than me! I have Hashimoto's thyroiditis which likely was a major contributor to my weight gain in my teens and twenties and continues to make maintaining a healthy weight more of a challenge than it is for many people. Plus pre-Paleo, I had several skin conditions including psoriasis, lichen planus, eczema, and acne. In this photo, I had been on and off of corticosteroids for the previous two years which also caused some of the stereotypical fat deposits that go with predinsone use, like "moon face" (yes, that's what it's actually called!). I was using prescription creams for acne and psoriasis and the inside of my wrists and both ankles were covered in lichen planus lesions. And while I carried myself with confidence and was very assertive in my job, underneath it all, I really disliked myself (or at least my physical self), felt like an outcast most of the time, and was miserable.
Something slowly changed over my last five years of first following the Paleo diet and then the autoimmune protocol: I became empowered by not just my knowledge of therapeutic dietary strategies but also my success in following them. And, I discovered the role that self-care has in my sense of self-worth. Somewhere in that journey, I started to truly love myself (including my physical self) and that's not simply the consequence of having lost weight or of getting strong at CrossFit. I lost most of my weight prior to finding Paleo and that was not sufficient to make me value myself. I believe this renewed sense of self-respect an self-love comes more from the practice of self-care, i.e., taking the time to perform such "optional" tasks as wearing jewelry, putting on a nice blouse, flossing my teeth daily (yep, there's something about making time to floss my teeth that makes me feel like I'm truly looking after myself), enjoying the occasional bath or even more occasional massage, and doing my hair and makeup. Now, don't get me wrong, I've got my slumming-around-the-house days too, but taking this time on a semi-regular basis (and not just for special events) has a way of making me feel special, loved, and nurtured.
The Gut Health Guidebook!
The depth of information, practical tips, and the accessible way Dr. Sarah shows me how to apply complex science to improve my health is truly remarkable. -Wendy
The Gut Health Guidebook is the culmination of 6 years of research. This unprecedented deep dive into the gut microbiome delivers:
A new diet for gut health, built from the ground up

Essential gut microbiome superfoods

20 Keys to gut health
Get instant digital access for $27.99
In a month and a half, I'll be turning 40. Oh, gosh, seeing that written down gives me the icks. But, there's something about milestone birthdays that tends to make me overly reflective (I'm not the only one who does this, right???). The vlog below is a reflection on my health journey the role of self-care in finding a positive attitude, hope and optimism while dealing with chronic illness.
Of course, for those of us battling autoimmune disease, self-care practices that involve skincare, haircare, makeup and other beauty products can be limited by the availability of nourishing, natural and toxin-free options. So, part of my self-care journey has been discovering high-performance products that don't aggravate my diseases, irritate my skin, or hold back my healing progress.
While there are so many great options out there now compared to even five years ago when I started down this path, I'm happy to share those products that are my favorites and that I use on a daily basis.
For haircare, I've been using Morrocco Methods International for 3.5 years. Morrocco Methods specializes in holistic hair care (they also have some great skin and body care products). Their products are raw, vegan, cruelty-free, soy-free, GMO-free, gluten-free and sodium lauryl sulfate-free (and important one for me). They are actually completely chemical free and every ingredient is the recognizable name of a plant or mineral (the shampoos are botanical and clay-based). Morrocco Method International products are top ranked for using safe, non-toxic ingredients according to Environmental Working Group's Skin Deep Cosmetic Database. I have not been able to use a product line for this long since I developed scalp psoriasis in my mid-teens. And my hair has never looked better.
For skincare, I've been using a mix. Several Primal Life Organics products (especially their C-ex serum and Coffee Bean serum) are part of my normal routine. Primal Life Organics is committed to producing 100% natural skincare, haircare, and makeup. Their products are made entirely of clays, foods, flowers, and herbs and are exactly the natural skincare solution we should all be looking for! I also love Buffalo Gal Grassfed Beauty's unscented line, which is perfect for sensitive skin.

For makeup, I've been loving the 100% Paleo, all-natural skincare line from Araza Natural Beauty. Araza is crafted around the idea that what we put on our bodies is as important as what we put in it, and uses pure, natural ingredients I can really get behind. That means it's based on healthy fats, organic plant-based ingredients and minerals and free of gluten, dairy, soy and artificial ingredients. It's Paleo Certified! Plus, Araza makes my skin look amazing and super-professional!
Of course, self-care doesn't have to have anything to do with rituals surrounding physical appearance! Self-care can just as easily involve a walk in nature, mindfulness practice, going to bed early, and making time for a phone call with a cherished friend. What defines self-care is how it makes us feel: loved, nurtured, cared-for.
Studies of cancer patients have shown that a sense of hope (which is technically different from a feeling of optimism) improves survival. (Optimism improves quality of life but does not affect survival rates.) Conversely, depression decreases survival. This goes beyond the placebo effect (in which the belief that you are being treated leads to improvement in symptoms) and may work directly through the stress axis (see How Stress Undermines Health). I believe the practices of self-care and self-management together create optimism and hope. And that is a tremendous adjunct to healing, something of which each of us is worthy and something that is itself worthy of our time and effort.
*NEW* The Gut Health Cookbook!
The Gut Health Cookbook is fantastic! Thank you for researching and creating The Gut Health Cookbook! Such wonderful recipes! I'm so excited to try them all! -Sue
The Gut Health Cookbook puts the 20 Keys to Gut Health into practice with:
180+ recipes featuring 61 gut health superfoods

Gut health food lists

Why's behind each gut health superfood
Get instant digital access for $27.99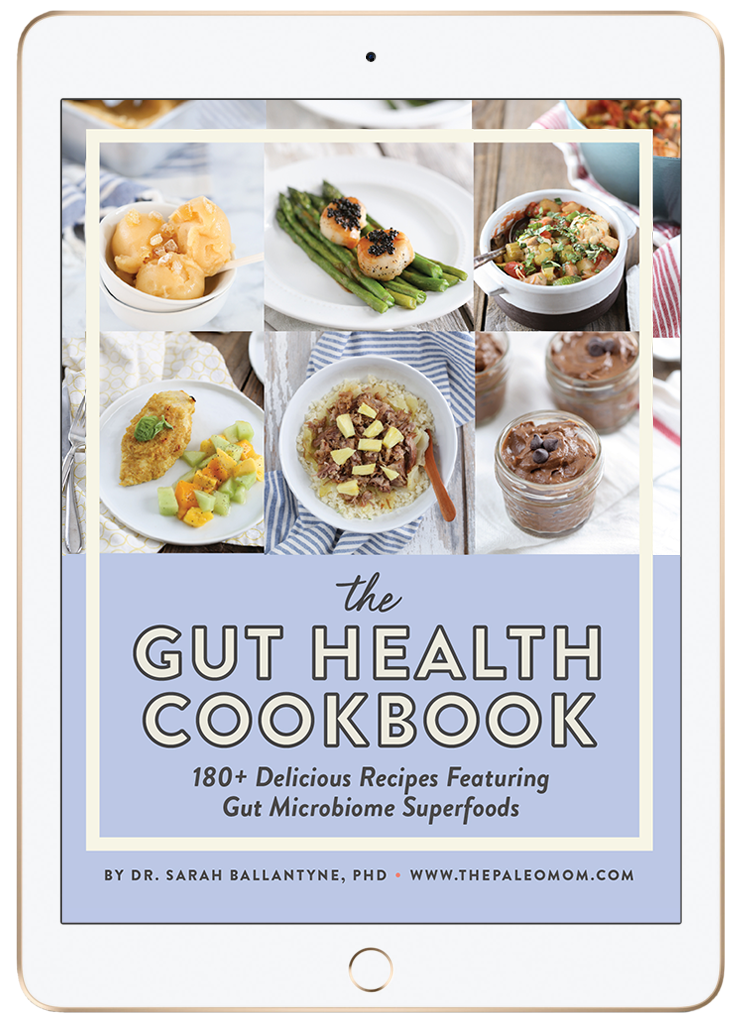 Wherever your self-care journey takes you, I think the most important part is finding those practices that make each of us feel special and integrating them into our lives.
Save
Save
Save
Save