When I started seriously lifting weights about 3 years ago, I remember being enamored of the idea of a zero-heel-drop shoe. This was around the time I was binging every episode of every ancestral health podcast on the interwebs, and wearing shoes for natural movement seemed like a natural progression.
(See The Benefits of Being Barefoot and The Benefits of Gentle Movement)
But one thing led to another, and I never bought a real pair of thin-soled, flexible sneakers. So when Xero Shoes offered to send me a pair of their "barefoot" movement shoes, I was thrilled. I chose the Prio style because I thought it would easily replace my sneakers, which I've been wearing a hole in for the last 3 months.
Save 80% Off the Foundations of Health
Expand your health knowledge on a wide range of topics relevant to you, from how to evaluate scientific studies, to therapeutic diet and lifestyle, to leaky gut and gut microbiome health, to sustainable weight loss, and much more!!!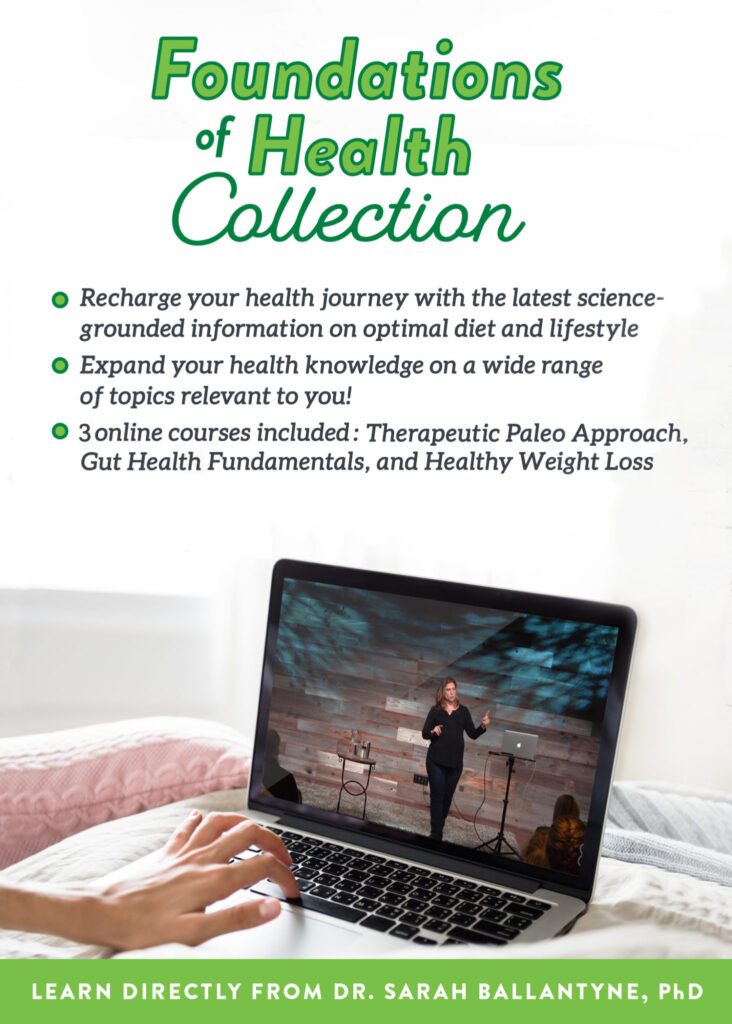 According to Xero Shoes, the thin, flexible sole and wide toe box on this closed-toe style allows your feet to stretch out and "feel the earth," which I will admit sounds hokey but is actually very pleasant in practice.
I also knew Xero Shoes would be a great fit for me because the types of movement I do most — walking and weightlifting — can both benefit from a switch to shoes for natural movement.
Walking With Shoes for Natural Movement
I read that Xero Shoes would take a little getting used to. While I expected this to manifest in my foot, I actually had some back discomfort when I started wearing Xero Shoes on my daily walks. This went away after a couple days, and when it was gone, I realized I was recruiting muscles I'd maybe never used before when walking.
I struggle with back pain in general, so feeling like I was strengthening those muscles while walking with Xeroes was really nice.
My pair of Xeroes, the Prio, came with a removable sole. I kept this in (wasn't trying to go crazy right away) but was still pleasantly surprised by how much more of the terrain I could feel while walking with a thinner sole. I kept thinking about how the promotional material told me to "feel the Earth," and like, okay whatever, but to be honest I felt the Earth and the Earth was good.
Finally, my favorite aspect of walking with Xero Shoes is the width of the toe box. I have wide feet, and I've always had to be careful when selecting sneakers that I plan to do a lot of walking in. I had no issues with Xeroes, and in fact was aware for the first time just how good it felt for my feet to spread (as they do when barefoot) while walking.
I felt stable and grounded, and that was pretty cool.
Xeroes for Lifting
I was pleasantly surprised by how much I liked training with Xeroes. The zero-drop heel made squats very stable, and I loved that I didn't have to toggle between my Olympic lifters and my Chuck Taylors when I wanted to go from squatting to deadlifting (although let's be real, I try to avoid doing those in the same workout ever).
But while I expected them to be helpful for heavy lifting, I was surprised by how much I liked quicker movements—box step-ups or planks, for instance—with them on. I felt more stable because I could feel more of the ground when I was moving around.
And the fact that these are "barefoot" shoes definitely doesn't mean you feel exposed around heavy stuff. The toe of my Prio's was nicely reinforced, and they have just the right amount of padding. The rubber goes a little up the sides as well, so, all in all, I felt a little better wearing them around my garage gym.
A note on running or sprinting in Xero Shoes: while you can definitely do it (depending on your desire for shock absorption while running) you're going to make some flappy-flappy noises when your feet hit the ground. I was acutely aware of this while doing sprints last week. My shoes were LOUD. While I'll concede this could totally be something weird with my gait, I might switch into a more padded sneaker next time I want to get a sprint session in.
I've been interested in wearing shoes for natural movement for some time, and I'm so pleased Xero Shoes gave me the chance to try them out.
I'm more aware of my posture and gait and more intrigued than ever about how our physical environment affects our bodies. Plus, they inspired me to walk more!
Overall, I'm incredibly pleased with the quality of my Xero Shoes, how much they improved my posture while walking and how durable they've been during my workouts. I'll be wearing them for walks throughout the fall and winter, and I can't wait to grab a pair of their sandals come spring!