Goat protein? No whey!
If you're still reading, you passed that test of will, and I'd like to tell you a bit about why I've been using goat milk protein to get really jacked (that's a gross exaggeration) over the last couple months.
The Autoimmune Protocol E-Book!
One of my FAVORITE books I used to start the transition to AIP!!! It's so helpful! I printed mine out and spiral bound it. Thank you for this! -Rita Davidson
The Autoimmune Protocol e-book is your up-to-date guide to jump-start your healing with the AIP today.
3oo+ pages of quick-access information on the AIP

4 weeks of meal plans with shopping lists

over 80 family-friendly recipes, all 100% AIP!
Get instant digital access for $19.99
The gist is this: Mt. Capra's line of goat milk-based products offer some great alternatives for those of us who feel like we're verging on death when we consume too much traditional dairy.
I've been experimenting with protein powders for about a year in an effort to get more protein into my diet. This has led to a little more exposure to dairy, and I've learned that rotating between cow and goat dairy products works well for me (see "The Pros and Cons of Dairy" and "Goat Milk: The Benefits of A2 Dairy"). Goat milk contains different ratios of the lactose and casein proteins responsible for many dairy sensitivities. It's probably not safe for the highly sensitive, but it's a good alternative for me.
So when Sarah suggested I give her favorite Mt. Capra products a try—Caprotein, Mineral Whey and Goat Ghee—I said "whey cool!"
Please forgive me.
Caprotein — This lacto-fermented goat milk protein has a simple list of ingredients and delivers 13 g of protein per serving. It's the least-complicated of Mt. Capra's protein line, and a great place to start if you are just introducing goat milk. I like that it's "partially predigested," because as gross as that sounds, this girl needs all the digestive assistance she can get.
The Gut Health Guidebook!
The depth of information, practical tips, and the accessible way Dr. Sarah shows me how to apply complex science to improve my health is truly remarkable. -Wendy
The Gut Health Guidebook is the culmination of 6 years of research. This unprecedented deep dive into the gut microbiome delivers:
A new diet for gut health, built from the ground up

Essential gut microbiome superfoods

20 Keys to gut health
Get instant digital access for $27.99
In reality, the lacto-fermentation process is the same basic principle you've probably seen at work in your kombucha or sauerkraut, and it provides the same beneficial enzymes and probiotics. The probiotic quantities here are probably lower since the product isn't refrigerated, but I still appreciate the digestibility.
This protein powder includes natural vanilla flavor but no sweeteners. It's slightly sweet from the naturally occurring milk sugars, but I don't like a lot of sweetness and find this works well when blended with fruit.
I think it's important to point out here that this goat milk product tastes like goat milk. There's really no way to explain this unless you've had goat cheese or another goat milk product. Goat dairy has a much stronger flavor than bovine dairy, and it can be surprising. Prepare yourself for a good hit of goat with Caprotein. I didn't mind, but if you loathe goat cheese, this product isn't for you.
If you are on the goat milk taste train, this product is a clean, simple alternative to bovine dairy protein that's definitely worth a try.
Goat Ghee — Ghee is simply clarified butter, simmered until the proteins separate from the butter oil and can be skimmed off the top. Ghee is a nice alternative for those that can't tolerate butter, and its higher smoke point make it suitable for high-heat cooking.
I love the idea of goat ghee simply for its novelty. Sourcing from a different animal means slightly different nutrition and some nice variety, so I found myself using this quite a bit as a nice shift away from my normal fats.
I frequently substitute ghee for butter in baking, and my venture into goat ghee included eating it on toast, baking it into muffins and using it to make candied walnuts. In every case it seemed to perform just as well as regular ghee. It just really, really tastes like goat milk.
I thought this was most notable in those muffins. But my boyfriend, who I think would tell you he hates goat cheese, loved them. Even after I said "these muffins taste like goat milk" he was still oblivious to any overt goat flavor. If you know you like goat milk, I say go for it.
Mineral Whey — This is probably one of the most interesting products I've ever tried. Mineral Whey is a savory whey product, but I view it more as a supplement. It has five times the potassium of a banana, and contains other naturally-occurring electrolytes plus 20 other macro and trace minerals like magnesium and calcium.
*NEW* The Gut Health Cookbook!
The Gut Health Cookbook is fantastic! Thank you for researching and creating The Gut Health Cookbook! Such wonderful recipes! I'm so excited to try them all! -Sue
The Gut Health Cookbook puts the 20 Keys to Gut Health into practice with:
180+ recipes featuring 61 gut health superfoods

Gut health food lists

Why's behind each gut health superfood
Get instant digital access for $27.99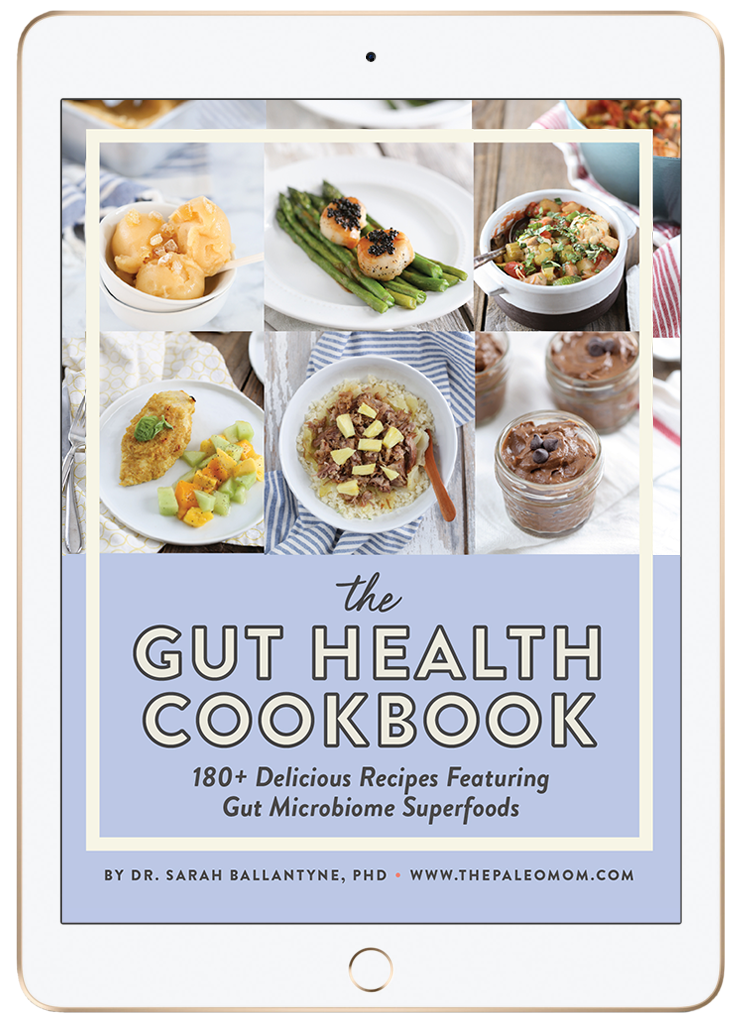 In other words, it's a whole food alternative to electrolyte drinks with the benefits of a mineral supplement. Since I HATE taking supplements and often forget them, this is pretty appealing to me. I can usually remember to make a smoothie, and mixing in this supplement is a good alternative.
Since Mineral Whey is savory, my favorite use was adding a sprinkle to pasta. Like nutritional yeast, it has a cheesy, savory flavor and is quite salty, so while you could also mask the taste in a smoothie, I liked highlighting its this way.
Some other notes on dairy sensitivities, for the curious:
Being able to tolerate even a small amount of dairy has made it SO much easier for me to eat at restaurants, cook with my family and enjoy food. It's one less thing to worry about when ordering.
Grass-fed bovine dairy offers some worthwhile nutrition, too, like Vitamin K2, and grass-fed butter and ghee is a good source of healthy fat. But I also find, anecdotally, that my friends also see a big difference in digestive symptoms when they eliminate dairy. I did so almost a year before I took out gluten.
For this reason, I think it's worthwhile to occasionally test dairy elimination-style.
I've found my personal tolerance to be about 1 small serving a day.
I tolerate more hard cheeses and fermented dairy, which are somewhat digested already, and more high-fat dairy products like heavy cream and butter.
Products closer to the milk end of the dairy spectrum, like half-and-half and creamy cheeses, tend to be rougher on my system.
My favorite dairy-free products are NutPods creamers and Forager Plain Cashewgurt. You can find more info on dairy alternatives in the post "5 Easy Swaps for Your Favorite Dairy Products."