These simple, slightly chewy chocolate-coconut squares are definitely for the coconut lovers out there. I find the sweetness from the mini chocolate chips is sufficient to sweeten these squares. As an alternative, you could use chopped dates or chopped dried apricots.
*NEW* The Gut Health Cookbook!
The Gut Health Cookbook is fantastic! Thank you for researching and creating The Gut Health Cookbook! Such wonderful recipes! I'm so excited to try them all! -Sue
The Gut Health Cookbook puts the 20 Keys to Gut Health into practice with:
180+ recipes featuring 61 gut health superfoods

Gut health food lists

Why's behind each gut health superfood
Get instant digital access for $27.99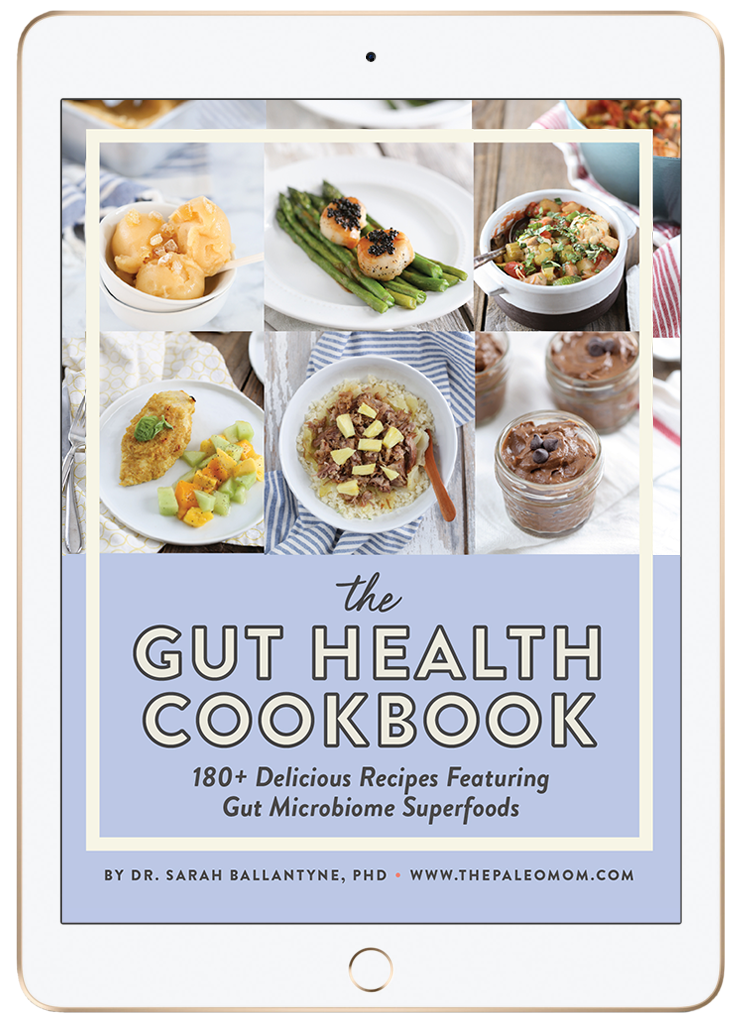 Ingredients:
1. Preheat oven to 350F. Grease a 9×9 inch baking pan.
2. Whisk egg and vanilla together in a small mixing bowl. Add coconut and chocolate chips and stir to combine.
3. Pour out into prepared baking pan. Flatten out and pat down with a spatula or back of a wooden spoon.
4. Bake for 22 minutes, until starting to turn golden. Let cool.
5. Cut into squares and enjoy!
Do you need help finding any ingredients? Check out Important Pantry Items for the Paleo Baker.