Pâté is one of my favorite ways to incorporate organ meat into my diet.  I love to spread it on cucumber slices or celery.  There are many different seasonings for pâté out there.  This is mine (it's autoimmune protocol-friendly), which I greatly enjoy.  My recipe does use sherry or cognac (and alcohol is restricted on the autoimmune protocol).  You cook until the alcohol has burned off, and because it's the alcohol that is the problem with autoimmune conditions, this will be fine for most people.
Unlike some other organ meat sausages and spreads, pâté does still taste a little like liver (the flavor is muted but it's still there).  If you use a mild-flavored liver like chicken liver or calf's liver, the taste will be better masked by the seasoning (but not completely).  I use grass-fed beef liver (which you can buy from US Wellness Meats or Tropical Traditions), which has a stronger taste but also has a better fat profile and is generally more nutrient dense. 
I also typically make a double batch and pour it into a standard loaf pan.  After letting the flavors mature for a couple of days in the fridge, I slice and freeze individual portions for weekday lunches for myself.
Ingredients:
1.    Slice liver into 2" chunks (you don't need to do this if you are using chicken liver) and remove any vessels the butcher might have missed.
2.    Line a 7.5″x3.5″ Loaf Pan
with parchment paper (this is an optional step that just makes removing the loaf easier later; you could also use a glass or pottery serving dish).
3.    Heat ¼ cup of your chosen cooking fat in a large skillet over medium high heat.
4.    Add onion, bay leaf, rosemary, thyme, sage, mace and garlic to the pan.  Cook, stirring frequently, until onions are well cooked (about 10 minutes).
5.    Add liver to the pan and cook, stirring frequently, until browned on the outside and still pink in the middle (about 3-4 minutes). 
6.    Add sherry to pan and bring to boil (you can increase heat to high if you want).  Boil 2-3 minutes, until you can't smell alcohol in the steam.
7.    Remove from heat.   Remove bay leaf, rosemary stem, and thyme stems.  Add salt and the remaining cooking fat.
8.    Pour hot liver mixture into a blender or food processor.  Pulse until smooth.
9.    Pour into the prepared loaf pan (or serving dish of choice). 
10.  Once it's cool enough to touch, make sure to cover with plastic wrap tightly across the entire surface (plastic wrap should be touching the pâté with no air bubbles) to prevent oxidation (you'll still get some, which is okay, but doing this helps your pâté stay a nice pink color which tastes better and is better for you). 
11.  Refrigerate overnight up to a few days before eating.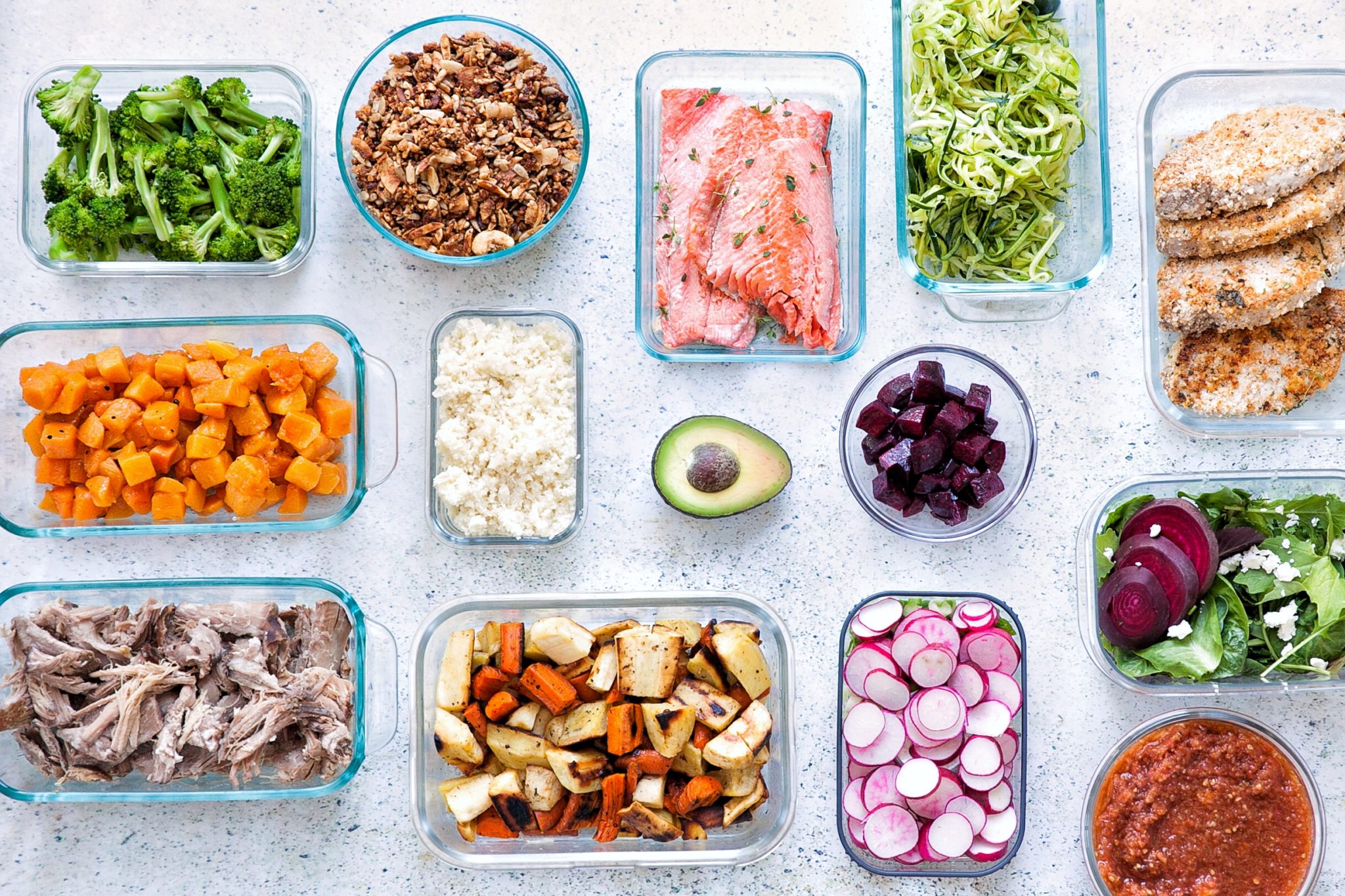 The #1 Tool for Paleo and AIP success!
Create completely customizable and versatile meal plans with thousands of top-notch recipes; make shopping a breeze with the app, and even get reminders for meal prep timing! Get all my recipes from ThePaleoMom.com for just $1 more when you sign up for meal planning with Real Plans!
Want to track what you are eating? Check out the NEW Real Plans Macro Tracker!
You may enjoy these related posts:
I have grown very fond of grinding up liver in my Magic Bullet (you could also …