This soup resembles a callaloo, which is typically made with taro leaves in place of the kale and with the addition of a hot pepper to add some kick. My family isn't big into spice, so this is a mild version of the soup, which still has a lovely flavor and is a great alternative way to get both your green veggies and your bone broth!
*NEW* The Gut Health Cookbook!
The Gut Health Cookbook is fantastic! Thank you for researching and creating The Gut Health Cookbook! Such wonderful recipes! I'm so excited to try them all! -Sue
The Gut Health Cookbook puts the 20 Keys to Gut Health into practice with:
180+ recipes featuring 61 gut health superfoods

Gut health food lists

Why's behind each gut health superfood
Get instant digital access for $27.99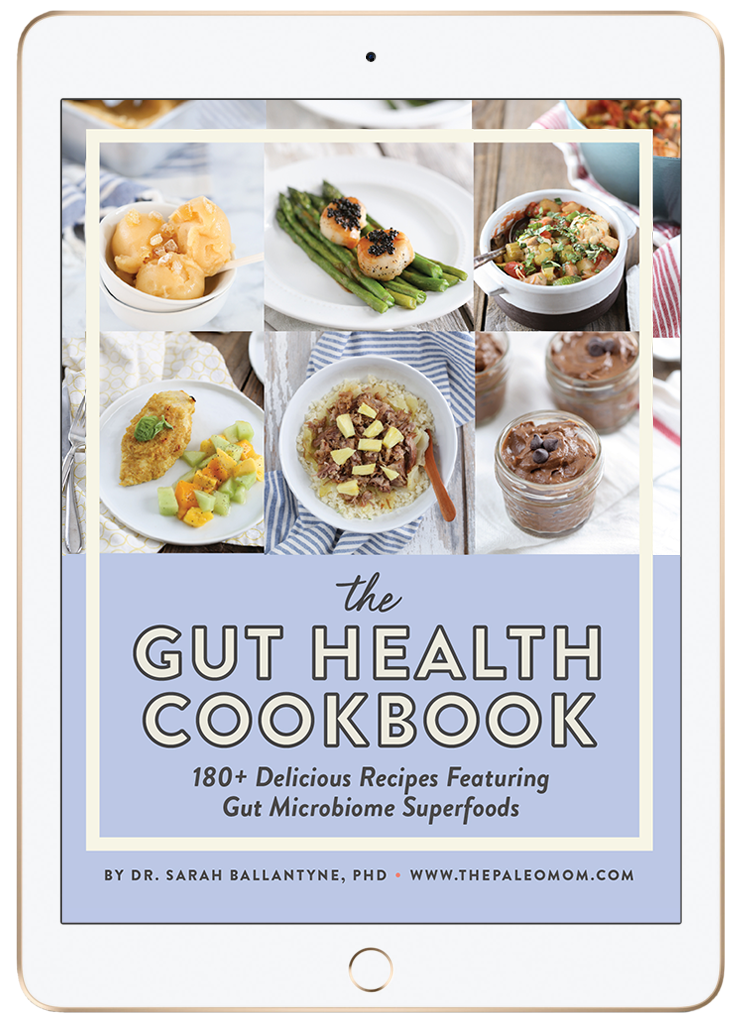 Print
Kale and Okra Soup (Callaloo)
Yield 3-4 servings
Instructions
Combine all ingredients except creamed coconut in a large pot. Bring to a boil then reduce heat to a simmer.
Simmer uncovered for 20-25 minutes, until veggies are nice and soft.
Puree soup using an immersion blender (you could do this in a conventional blender but be careful not to burn yourself!). Note: if the stocks of your thyme sprigs are very tough, you might want to remove them before pureeing.
Add coconut cream, stir to dissolve.