On the Autoimmune Protocol, my standard breakfast consists of sausage, some sauerkraut, spinach or other veggies, and a bit of fruit, usually berries. I avoid monotony by changing up the type of sausage and the fruit and veggies on the side. I love pastured pork sausage, (both homemade and the sausage my local farmer makes) but wanted to start experimenting with grass-fed beef or bison sausage since the fats in grass-fed beef and bison are better than those in pastured-pork (pork are omnivores and even pastured pork are often supplemented with some grain). I also find grass-fed beef easier to buy on sale than pastured pork and budget is a constant motivator for me!
I decided to try fennel seasoning for this beef sausage because it is a standard flavor for game meat sausages and grass-fed beef does have a bit of a gamey flavor. I loved it and it is now my favorite breakfast (note that I love fennel, anise and licorice flavorings in general). I hope you enjoy it just as much as I do!
*NEW* The Gut Health Cookbook!
The Gut Health Cookbook is fantastic! Thank you for researching and creating The Gut Health Cookbook! Such wonderful recipes! I'm so excited to try them all! -Sue
The Gut Health Cookbook puts the 20 Keys to Gut Health into practice with:
180+ recipes featuring 61 gut health superfoods

Gut health food lists

Why's behind each gut health superfood
Get instant digital access for $27.99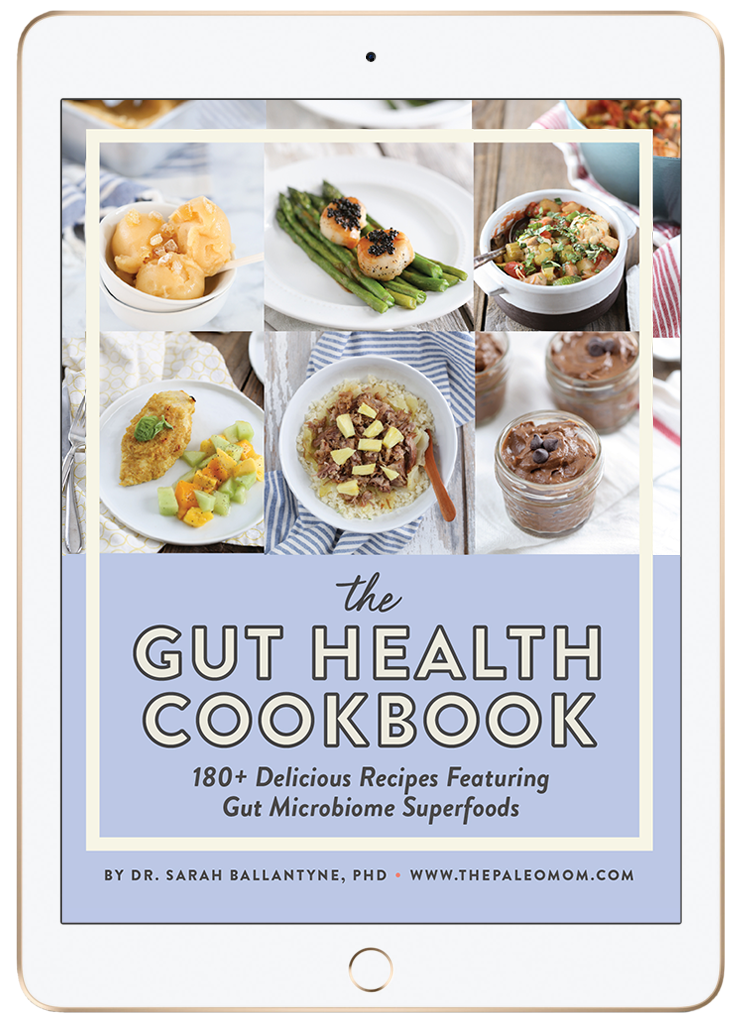 Prep Time: 10-15 minutes
Cook Time: 20 minutes
The Ultimate Support for Your AIP Journey!
Dr. Sarah Ballantyne has delivered an exceptional course and I highly recommend this to anyone looking to improve their health. There is something for everyone. It was extremely helpful and worth the investment. -Marie Schlichtig
The AIP Lecture Series is the ultimate Autoimmune Protocol educational experience! Learn directly from Dr. Sarah!
6-week online course
42 on-demand video lectures
dozens of printable guides
self-discovery exercises and action steps
online forum and guided discussions
support and guidance from Dr. Sarah Ballantyne!
The next session begins January 18th, 2021.
(Use code AIPLS85 to save $85 and get bonus access to the Gut Health Fundamentals online course!)
Serves: Makes 3-4 sausage patties
Ingredients:
1. Grind fennel seed and anise seed in a Coffee Grinder
, Spice Grinder
(I use the small cup of my Magic Bullet
) or mortar and pestle.
2. Mix spices and ground beef thoroughly (I find it easiest to just use my hands). Form sausage into 3 or 4 patties (alternatively, you could buy Sausage Casings
and stuff with the sausage stuffer attachment of your Meat Grinder
)
3. Heat tallow in a skillet over medium-high heat.
4. Cook sausage patties for 8-10 minutes on the first side. Flip and cook for another 7-8 minute on the second side, until fully cooked.
5. Enjoy!