On the Autoimmune Protocol, my standard breakfast consists of sausage, some sauerkraut, spinach or other veggies, and a bit of fruit, usually berries. I avoid monotony by changing up the type of sausage and the fruit and veggies on the side. I love pastured pork sausage, (both homemade and the sausage my local farmer makes) but wanted to start experimenting with grass-fed beef or bison sausage since the fats in grass-fed beef and bison are better than those in pastured-pork (pork are omnivores and even pastured pork are often supplemented with some grain). I also find grass-fed beef easier to buy on sale than pastured pork and budget is a constant motivator for me!
I decided to try fennel seasoning for this beef sausage because it is a standard flavor for game meat sausages and grass-fed beef does have a bit of a gamey flavor. I loved it and it is now my favorite breakfast (note that I love fennel, anise and licorice flavorings in general). I hope you enjoy it just as much as I do!
*NEW* Guide to Nutrivore E-Book!
Nutrivore is the simple yet revolutionary concept:
Choose foods to meet the body's nutritional needs!
I'm very excited about the Nutrivore information! Thank you so much for all your research and hard work you put into this kind of information for all of us to use!! -Debbie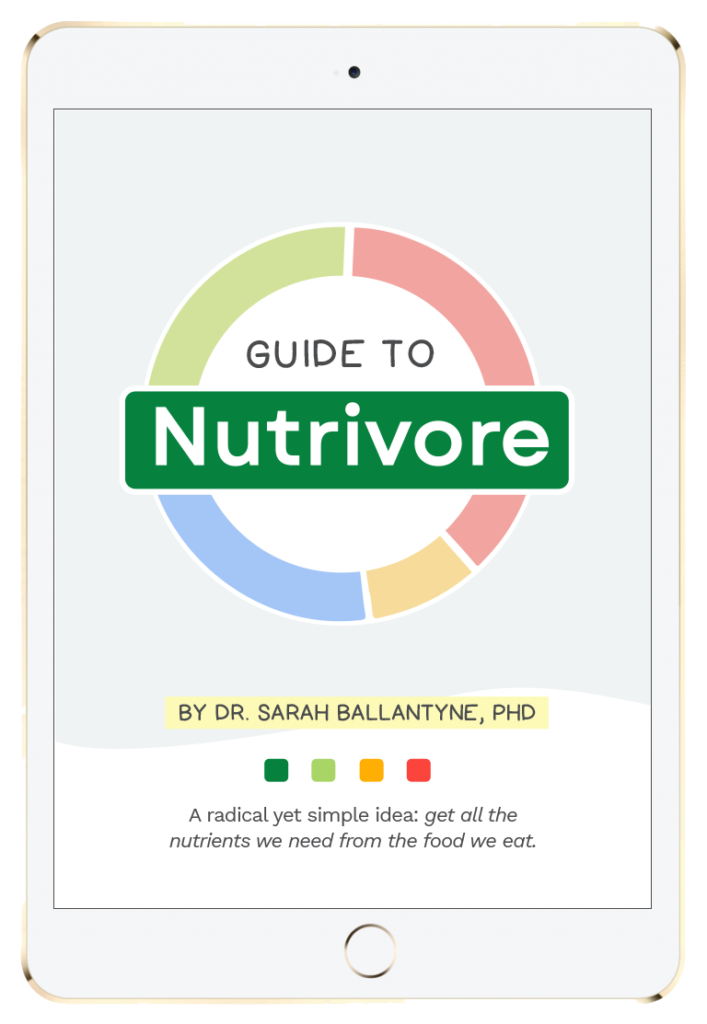 Prep Time: 10-15 minutes
Cook Time: 20 minutes
Serves: Makes 3-4 sausage patties
The Ultimate Support for Your AIP Journey!
Get personalized guidance and support from Dr. Sarah in this 6-week interactive online course!
Thank you for your warmth, your AIP mastery, and your dedication to answering each and every one of our questions with such kindness and attention to detail. Thank you for teaching the science behind the principles. The amount of energy you put into creating this course and responding to us in real-time is felt and APPRECIATED!!
-Nicole Wood
The next session of The AIP Lecture Series begins January 10th, 2022.
Use code AIPLS10 to save 10% thru December 15th.
Ingredients:
1. Grind fennel seed and anise seed in a Coffee Grinder
, Spice Grinder
(I use the small cup of my Magic Bullet
) or mortar and pestle.
2. Mix spices and ground beef thoroughly (I find it easiest to just use my hands). Form sausage into 3 or 4 patties (alternatively, you could buy Sausage Casings
and stuff with the sausage stuffer attachment of your Meat Grinder
)
3. Heat tallow in a skillet over medium-high heat.
4. Cook sausage patties for 8-10 minutes on the first side. Flip and cook for another 7-8 minute on the second side, until fully cooked.
5. Enjoy!