After giving up eggs (let's hope it's only temporarily!), I needed to find a satisfying breakfast protein. Even low sodium bacon and store-bought sausage contain way more salt than I like to consume on a daily basis (after you sift through all the sausage labels for one without fillers!). This left me with two alternatives: experiment with breakfast shakes (hard to keep the carbohydrate content down) or make my own sausage. I was inspired by a recipe in Paleo Comfort Foods
to try the latter. It's actually really easy to mix some good seasonings with some ground pork, form it into a patty and fry it. You could buy casings and stuff sausages if you want (then maybe freeze them?), but this way works really well for me. This seasoning mix mimics Hungarian sausage. Play around with it and see what you like!
*NEW* The Gut Health Cookbook!
The Gut Health Cookbook is fantastic! Thank you for researching and creating The Gut Health Cookbook! Such wonderful recipes! I'm so excited to try them all! -Sue
The Gut Health Cookbook puts the 20 Keys to Gut Health into practice with:
180+ recipes featuring 61 gut health superfoods

Gut health food lists

Why's behind each gut health superfood
Get instant digital access for $27.99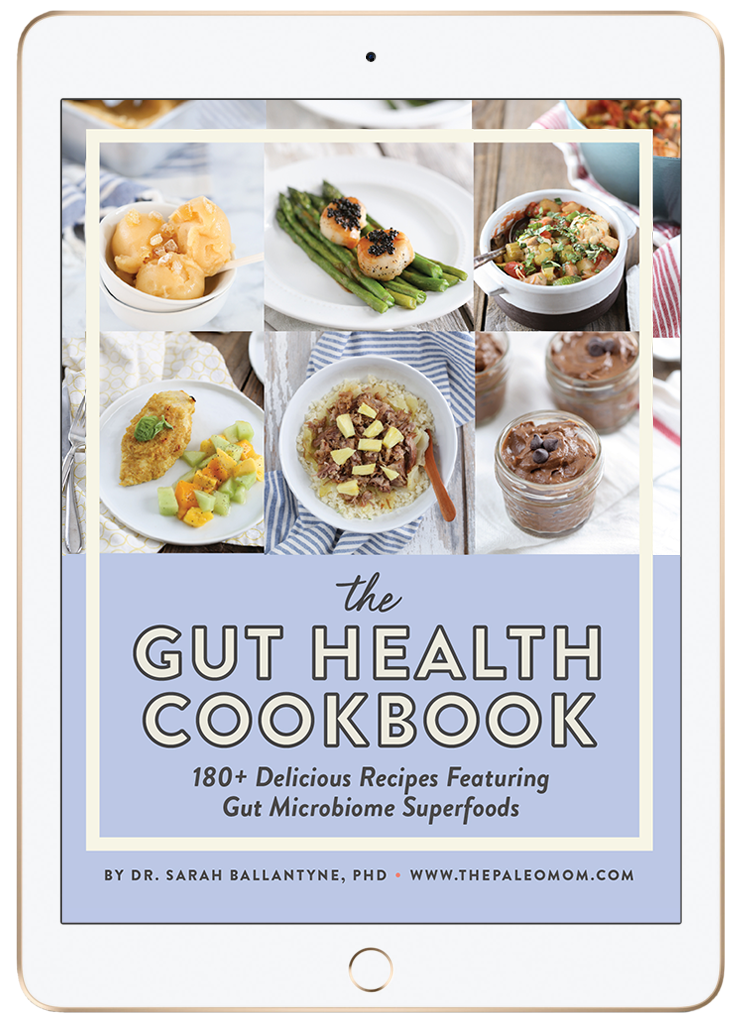 Ingredients:
1. Mix herbs and ground pork in a small bowl. I like to get my hands right in to really make sure the spices are well mixed in. Form four patties.
2. Heat a skillet (cast iron is great here) over medium-high heat. Add cooking fat to skillet. Add sausage patties to skillet.
3. Cook on the first side for approximately 10 minutes, until you can see the meat cooking on the edges and the underneath looks a little browned. Flip.
4. Cook on the second side for 7-8 minutes, or until cooked through. Enjoy!