This simple "Cream" of Broccoli Soup combines the health benefits of bone broth, the cruciferous broccoli with all of its vitamins, minerals and antioxidants, and the good monounsaturated fats of avocado. Plus, it's delicious! This makes a fairly thick, hearty soup. If you prefer cream of broccoli soup a little thinner add an extra ½-1 cup bone broth. Serves 2-3.
*NEW* The Gut Health Cookbook!
The Gut Health Cookbook is fantastic! Thank you for researching and creating The Gut Health Cookbook! Such wonderful recipes! I'm so excited to try them all! -Sue
The Gut Health Cookbook puts the 20 Keys to Gut Health into practice with:
180+ recipes featuring 61 gut health superfoods

Gut health food lists

Why's behind each gut health superfood
Get instant digital access for $27.99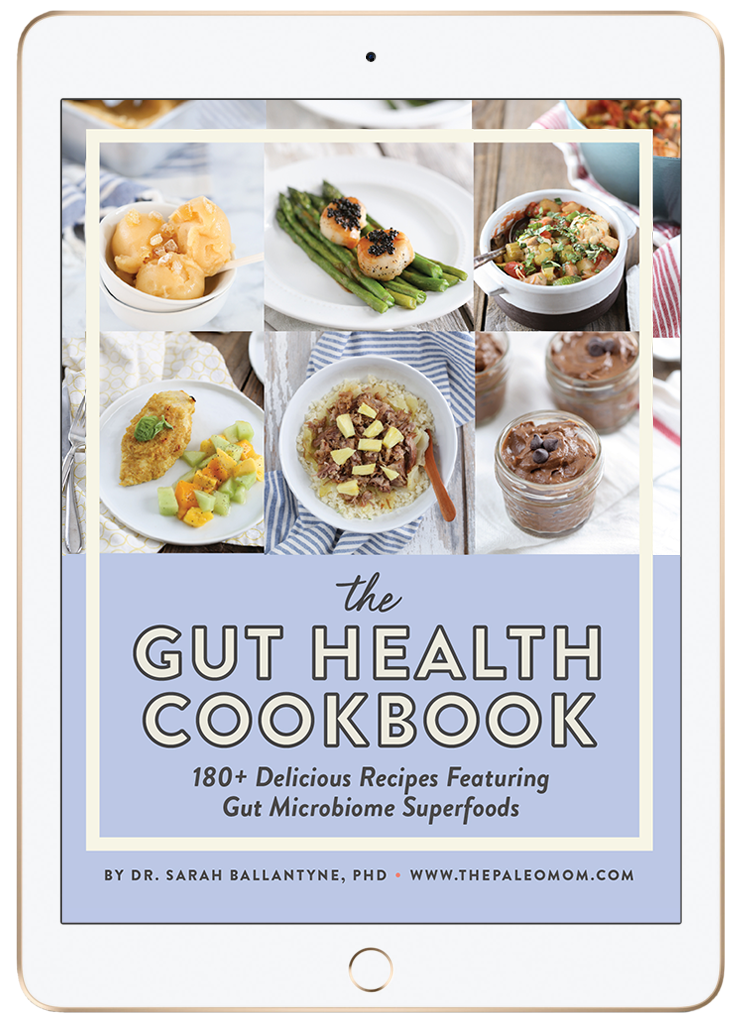 "Cream" of Broccoli Soup
Yield 2-3
Instructions
Wash and cut broccoli into florets. Slice stems (peel stems if they are tough). Peel and pit avocado and cut into medium-size chunks.
Bring the bone broth to a simmer over medium-high heat in a good sized pot.
Add the broccoli and steam until dark green and tender, about 7-8 minutes.
Reduce heat to low. Add the nutmeg and avocado chunks to the pot. Continue to cook 3-4 more minutes, until avocado has warmed.
Puree with an Immersion blender, or use a Blender or Food Processor, being careful not to burn yourself.