We use a charcoal barbecue, which I love for the flavor it adds to our food. But often, when our meal is done cooking, the barbecue is still quite hot and it feels like a waste (I endeavor to not waste anything in our house). I got the idea one evening to throw four whole sweet potatoes on the barbecue after we were done cooking our meat for the evening. I promptly forgot about the sweet potatoes until the next morning. What I discovered was four, perfectly cooked, very flavorful sweet potatoes, with slightly charred peels. I removed the peels, mashed the insides and spiced with Indian-inspired flavors to create a surprisingly delicious side dish. If you don't have a charcoal barbecue, you could replicate this in your oven. Serves 4.
Cook Time: 2-3 hours
*NEW* The Gut Health Cookbook!
The Gut Health Cookbook is fantastic! Thank you for researching and creating The Gut Health Cookbook! Such wonderful recipes! I'm so excited to try them all! -Sue
The Gut Health Cookbook puts the 20 Keys to Gut Health into practice with:
180+ recipes featuring 61 gut health superfoods

Gut health food lists

Why's behind each gut health superfood
Get instant digital access for $27.99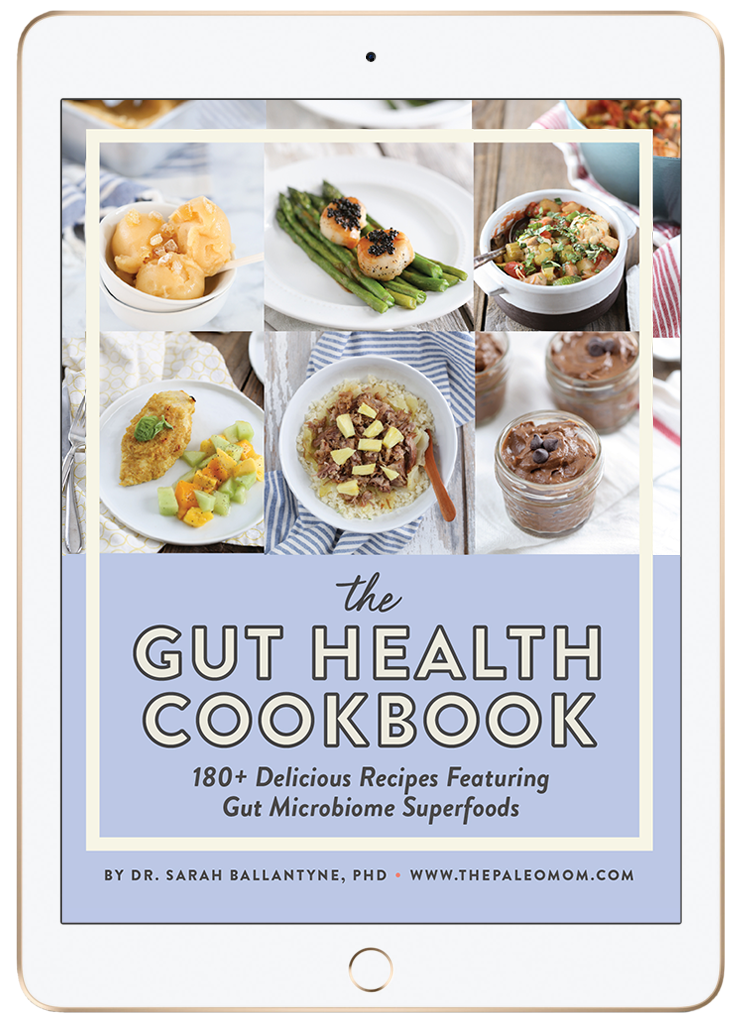 Prep Time: 0 minutes
Serves: 4
Ingredients:
Directions:
The Ultimate Support for Your AIP Journey!
Dr. Sarah Ballantyne has delivered an exceptional course and I highly recommend this to anyone looking to improve their health. There is something for everyone. It was extremely helpful and worth the investment. -Marie Schlichtig
The AIP Lecture Series is the ultimate Autoimmune Protocol educational experience! Learn directly from Dr. Sarah!
6-week online course
42 on-demand video lectures
dozens of printable guides
self-discovery exercises and action steps
online forum and guided discussions
support and guidance from Dr. Sarah Ballantyne!
The next session begins January 18th, 2021.
(Use code AIPLS85 to save $85 and get bonus access to the Gut Health Fundamentals online course!)
1. Cook sweet potatoes whole and unpeeled by placing on a charcoal grill after cooking the rest of your meal for 2-3 hours or by baking at 350F for 1-1½ hours (until tender when pierced with a knife).
2. Allow sweet potatoes to cool enough to handle (you can also place them in the fridge until you're ready for them).
3. Remove the skin (it should peel off easily) and place the sweet potato meat in a bowl.
4. Mash with a fork or a potato masher. Stir in coconut milk and garam masala.
5. Heat sweet potatoes by baking at 350F for 15-20 minutes or microwave for 3-4 minutes.
6. Enjoy!