I have been experimenting with the best way to maximize the nutritional content of my chicken bone broth (learn why bone broth is a superfood).  Essentially, the longer you boil the bones, the more they break down, the more calcium, magnesium, phosphorous, proline and glycine you get in the broth.  By 48 hours, the bones are so brittle that you can eat what's left of them when you strain your broth (which I do and find delightful).  I make this on my stove top, but this would be a great time to break out the crock pot if you have one (I still don't, but it's on my wish list).  I like to get my bone broth started first thing in the morning for supper the next night (or the one after that).  Enjoy on its own or use as the base for soups and stews.  Yields approximately 8-10 cups.

Ingredients-Chicken Bone Broth:
Giblets and carcasses from 2-3 chickens (I might use the carcasses from two chickens but also bones saved from a night of wings)
1 Tbsp apple cider vinegar
2 medium yellow onions, roots cut off and halved
4-5 carrots, washed and cut in half (or about 2 cups of baby carrots)
6-8 celery stalks, washed and cut into thirds
6-8 cloves of garlic
1 tsp salt
1 gallon cold water (enough to cover the ingredients)
1.    Place chicken giblets and carcasses into a big stock pot.  Add enough water to cover the bones (approximately 1 gallon) and the apple cider vinegar. 
2.    Cover and bring to a boil on top of the stove, then turn down the heat to keep a low simmer for 24-48 hours.  Stir once or twice in the first few hours, and then stir at least a couple of times over the next couple of days.
3.    Add the vegetables, garlic, salt and bay leaves to the pot.  Increase heat to bring back up to a boil, then cover and reduce heat to maintain a simmer.
4.    Cook for 4-8 hours more, stirring every hour or so.  Let simmer with lid off for the last 2-3 hours.
5.    Strain all the ingredients by pouring bone broth from one pot to another through a colander or strainer.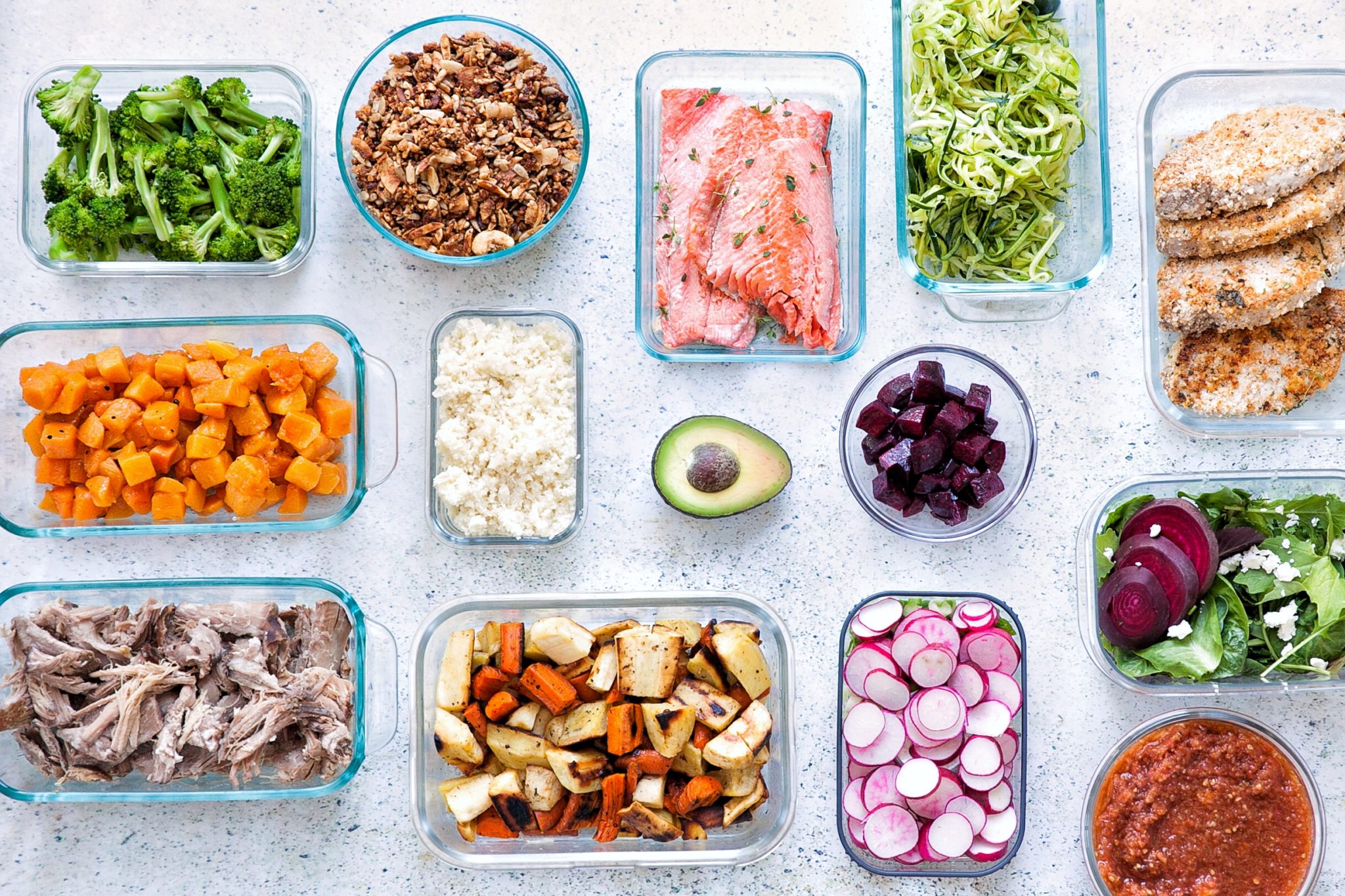 The #1 Tool for Paleo and AIP success!
Create completely customizable and versatile meal plans with thousands of top-notch recipes; make shopping a breeze with the app, and even get reminders for meal prep timing! Get all my recipes from ThePaleoMom.com for just $1 more when you sign up for meal planning with Real Plans!
Want to track what you are eating? Check out the NEW Real Plans Macro Tracker!
You may enjoy these related posts:
You get two recipes for the price of one, today. I wanted to post a recipe for …