I am so honored to be the US Wellness Meats' Featured Chef for August, 2014!!! I have been a huge fan of US Wellness Meats for almost as long as I have eaten a Paleo diet!  They really know animal welfare and meat quality, two things that definitely go hand-in-hand.  Inspired by this honor, I developed two exciting new recipes to be featured on US Wellness Meats' website this month along with sharing two of my favorite recipes from The Paleo Approach Cookbook which featured their products.  Go see the original posting of this recipe in US Wellness Meats' Featured Chef post here. And make sure to check out my interview with US Wellness Meats here.
This stew is a Sneak Peek preview recipe from The Paleo Approach Cookbook!!!!
I am so excited that The Paleo Approach Cookbook will be on shelves in bookstores all over the country in just 13 days!!
Trying to figure out where you can buy my books?  There's links at the bottom of this post.
I know that many of you already know what this book is about and are looking forward to its release as much as I am. For those of you who aren't familiar, here is the official blurb:
The Paleo Approach Cookbook is the highly anticipated companion to the groundbreaking guidebook and New York Times Bestseller The Paleo Approach. Read it to discover which foods you should eat to calm your immune system, reduce inflammation, and help your body heal itself.

There's no need to worry that "going Paleo" will break the bank or require too much time in the kitchen preparing special foods. In The Paleo Approach Cookbook, Dr. Ballantyne provides expert tips on how to make the switch easily and economically. She explains how to stay within your food budget, how to make the best use of your time in the kitchen, and where to shop for what you need. Complete food lists, shopping guides, and six 1-week meal plans take the guesswork out of eating to maximize healing.

Don't know how to cook? Dr. Ballantyne walks you through kitchen basics, from essential cooking tools and techniques to helpful cooking guides. The book offers more than 200 delicious recipes, from breakfast staples to decadent desserts, along with hundreds of variations to spark your creativity.

Whether you are just embarking on your journey to better health or are a Paleo diet veteran looking for inspiration in the kitchen, The Paleo Approach Cookbook is the ultimate guide to help you reverse your disease and love every bite!
---
This rustic French-inspired stew uses traditional French techniques and a layering of flavors to achieve a truly remarkable result. If the rabbit does not come with giblets, you can use 2 chicken livers to thicken the stew instead.
Prep Time: 30 minutes
Cook Time: 3 hours
Servings: 4 to 8
Ingredients:
2 heads garlic
1 tablespoon avocado oil
1 whole (2½- to 3-pound) rabbit, including giblets, cut into parts
1 onion, diced
1 pound wild mushrooms
1½ teaspoons fresh thyme leaves (12 to 14 sprigs)
4 cups bone broth, divided
1 cup dry white wine, dry sherry, cognac, or broth
1 teaspoon salt, plus more to taste
3 tablespoons chopped fresh parsley
1½ teaspoons chopped fresh tarragon leaves
Preheat the oven to 375°F. Slice off the tops of the heads of garlic (but leave the heads whole) to expose the individual cloves. Drizzle with the avocado oil. Wrap loosely in alumi­num foil and bake for 45 minutes to 1 hour. Let cool.
Once cool, squeeze the soft roasted garlic out of the peels and set aside.
Pat the rabbit dry. Reserve the liver (put it in the fridge for now). Heat 2 tablespoons of the duck fat in a medium stockpot over medium-high heat. Brown the rabbit pieces and giblets (other than the reserved liver) in batches for 3 to 4 minutes per side, adding more fat as needed to prevent the rabbit from sticking to the pan. Remove the browned pieces and set aside.
Add the onion to the stockpot and cook, stirring frequently, for 5 minutes. Add the mushrooms, roasted garlic, thyme, 3½ cups of the chicken broth (reserving ½ cup), wine, and browned rabbit pieces.
Bring to a boil, then reduce the heat to maintain a simmer for 1 hour and 30 minutes, stirring occasionally. Taste and add salt, if desired.
In a blender, purée the reserved liver with the reserved ½ cup of broth on high speed until completely smooth. Add the puréed liver, parsley, and tarragon to the stew. Stir and cook for 2 to 3 more minutes. Taste one final time and adjust the seasoning, if needed. Serve.
Tips:
If the rabbit does not come with giblets, you can use 2 chicken livers to thicken the stew instead.
Variations:
Clasically, creme fraiche would be added to this stew at the very end of cooking. If desired, you can add 1/4 cup coconut milk yogurt right before serving.
This stew can also be made with a stewing hen or guinea fowl.
Roasted garlic is a delicious accompaniment to just about any meat dish. Simply follow step 1 and serve warm out of the oven.
FODMAP Alert:
This recipe cannot be made low-FODMAP.
---
Want more? The Paleo Approach Cookbook releases August 26th and is currently available for pre-order from several popular retailers: Amazon (USA), Amazon (CA), Barnes&Noble, Independent Bookstores, and Book Depository for international locations. Stores decide whether or not to carry the book and how many copies to stock based on pre-order numbers. Because of this, pre-ordering is the best thing that you can do to support me. THANK YOU FOR YOUR SUPPORT!  The book will also be available on all major e-book platforms, however the e-book versions are not available for pre-order.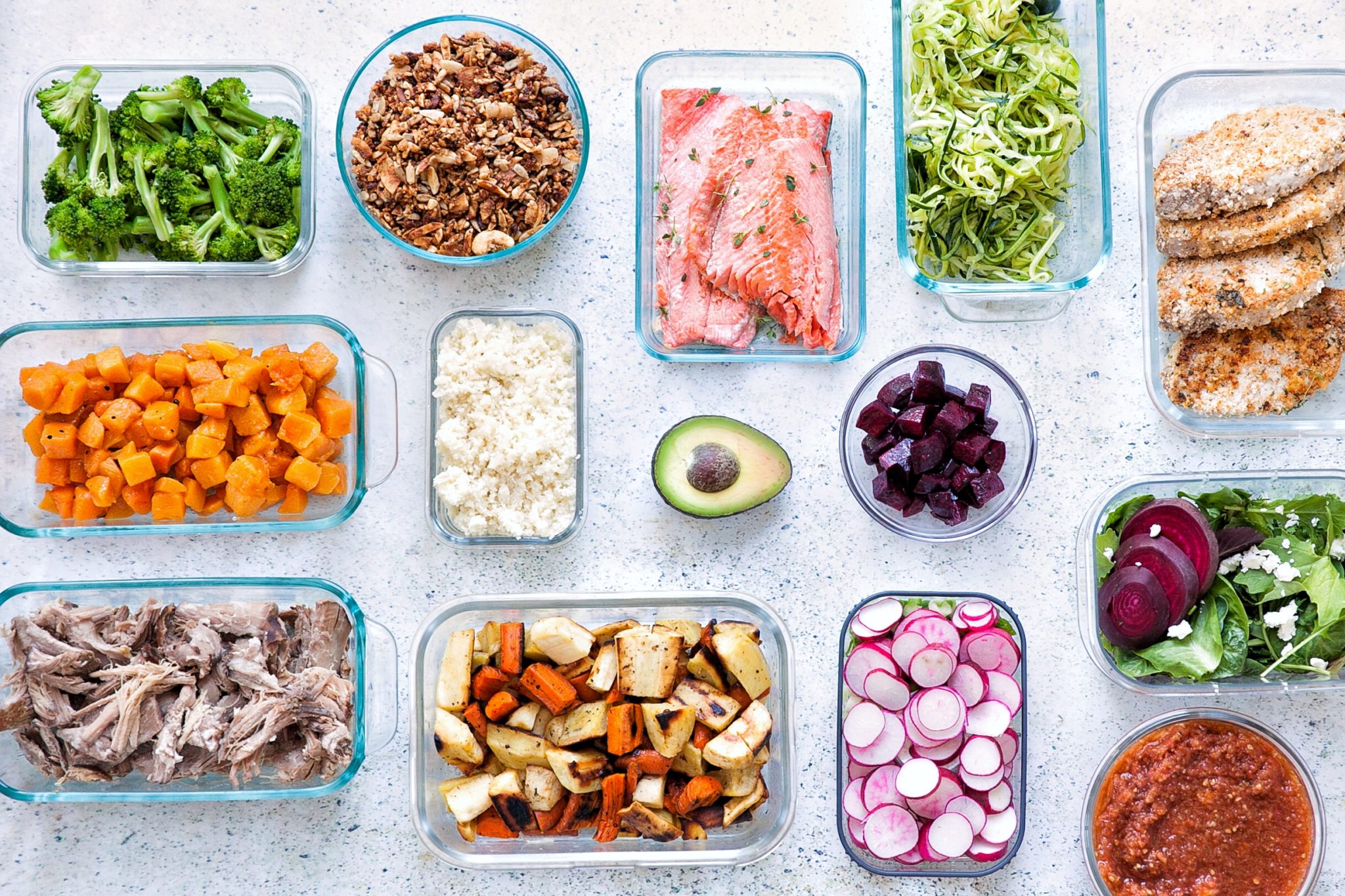 The #1 Tool for Paleo and AIP success!
Create completely customizable and versatile meal plans with thousands of top-notch recipes; make shopping a breeze with the app, and even get reminders for meal prep timing! Get all my recipes from ThePaleoMom.com for just $1 more when you sign up for meal planning with Real Plans!
Want to track what you are eating? Check out the NEW Real Plans Macro Tracker!
You may enjoy these related posts:
I am so honored to be the US Wellness Meats' Featured Chef for August, 2014!!! I …