On this episode, Sarah and Stacy discuss net-zero carbon emissions and the steps that we can each personally take to reduce our carbon footprint. From the little habit changes to the products we purchase and the environmental protectionism missions we support; tune in to this week's episode to learn how you can take on sustainability practices that will protect mother Earth for many generations to come.
The AIP Lecture Series
RETIREMENT SALE! SAVE 70% OFF!
I am loving this AIP course and all the information I am receiving. The amount of work you have put into this is amazing and greatly, GREATLY, appreciated. Thank you so much. Taking this course gives me the knowledge I need to understand why my body is doing what it is doing and reinforces my determination to continue along this dietary path to heal it. Invaluable!

Carmen Maier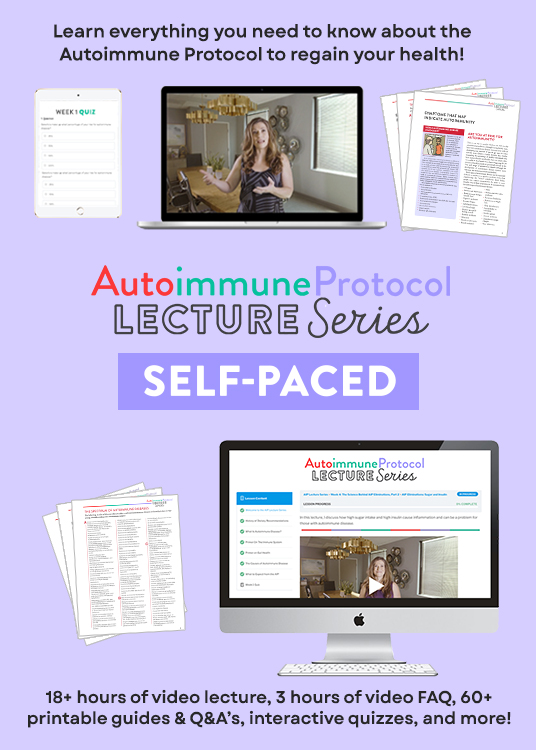 If you enjoy the show, please review it on iTunes!
The Paleo View (TPV), Episode 352: Sustainability & Mother Earth