We're entering the holiday season, and while the holidays can present many challenges in a normal year, this is just not a normal year! So, on this week's episode of The Whole View, Stacy and I discuss ways to celebrate the holidays while staying safe during a global pandemic, including how to stay on track and support our mental health during the last few months of a really tough year for many of us.
If you enjoy the show, please review it on iTunes!
LAST CHANCE to get the AIP Lecture Series!
RETIREMENT SALE! SAVE 70% OFF!
This online course is being retired on January 31st!
I am loving this AIP course and all the information I am receiving. The amount of work you have put into this is amazing and greatly, GREATLY, appreciated. Thank you so much. Taking this course gives me the knowledge I need to understand why my body is doing what it is doing and reinforces my determination to continue along this dietary path to heal it. Invaluable!

Carmen Maier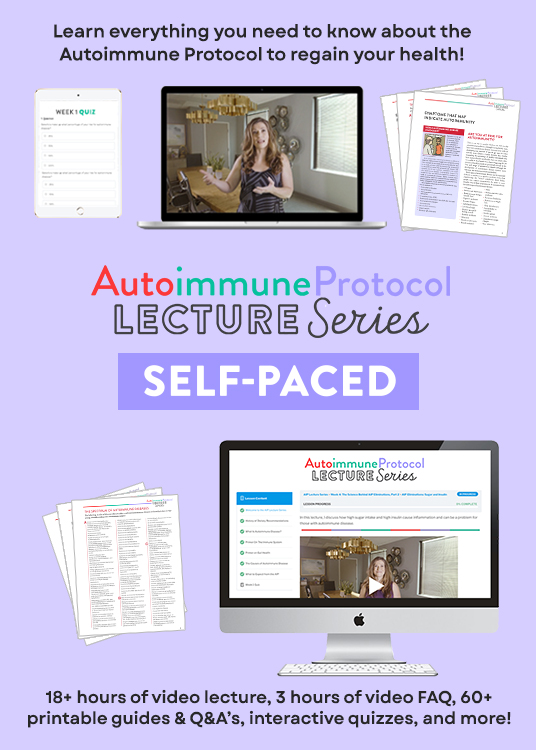 Recommended Reading and Listening