In this episode, we invite Matt from Thirsty Brain to talk about showering and soap and whether we're doing it too much!
Click here to be taken to iTunes!
or download and listen by clicking the PodBean Player below
Nutrivore Weekly Serving Matrix
An easy-to-use and flexible weekly checklist
to help you maximize nutrient-density.
The Weekly Serving Matrix is very helpful! I've been eating along these lines but this really helps me know where to focus vs. which foods serve a more secondary role. It's super helpful and has taken a lot of worry out of my meal planning. Thanks!

Jan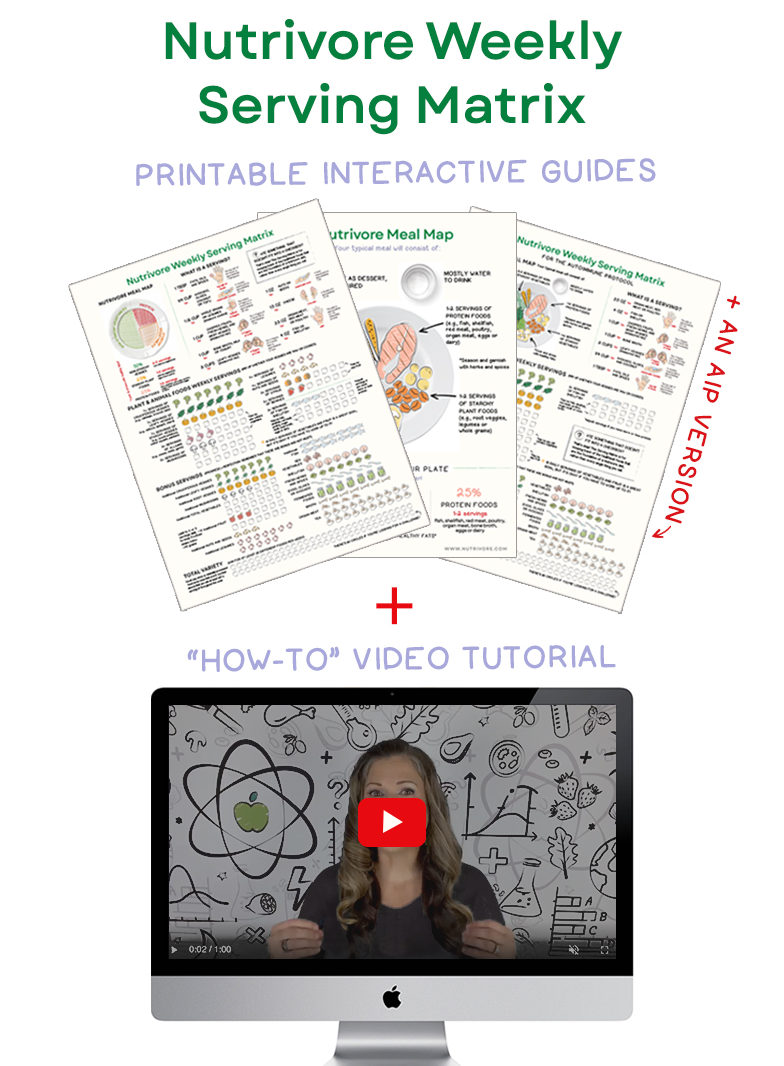 If you enjoy the show, please review it in iTunes!
The Paleo View (TPV), Episode 218: Thirsty Brain and Showering
Intro (0:00)
News and Views (0:40)

Matt is on this week! He's our producer and the host of Thirsty Brain!
The Thirsty Brain episode of Paleo Magazine Radio is here.

This week's topic: How often should you shower?

I've determined that a 105 degree shower is actually pretty typical. And Stacy's 95 degree showers are cold for most people. Also, neither are probably killing bacteria.
It was actually Queen Elizabeth who took the monthly bath, but bathing habits essentially did not change from the fall of the Romans to the 20th century. Bathing once a month was a sign of luxury.
Wiki has a great, well referenced article on body odor and sexual attraction. Including the link between ovulation and smell.
The Witches, that wonderful Roald Dahl documentary
While hot showers won't kill all parasites, it is shown to kill and wash off parasites in general, helping to keep them from becoming a problem.
Here is the dubious Mother Dirt Probiotic soap
For the show on bacon and cancer, go here.
Go to iTunes for Thirsty Brain!

Outro (47:33)