In this episode, Sarah and Stacy welcome special guest, Mickey Trescott of Autoimmune Wellness, for a conversation about how far the Autoimmune Protocol has come, the new AIP-specific clinical trials, and where the movement is today.
Click here to listen in iTunes
The AIP Lecture Series
RETIREMENT SALE! SAVE 70% OFF!
I am loving this AIP course and all the information I am receiving. The amount of work you have put into this is amazing and greatly, GREATLY, appreciated. Thank you so much. Taking this course gives me the knowledge I need to understand why my body is doing what it is doing and reinforces my determination to continue along this dietary path to heal it. Invaluable!

Carmen Maier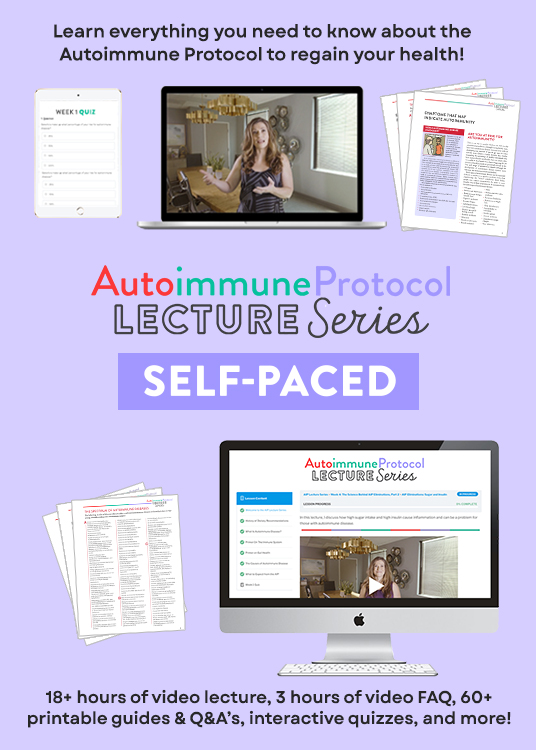 or download and listen by clicking the PodBean Player below
If you enjoy the show, please review it in iTunes!
The Paleo View (TPV), Episode 341: Mickey Trescott of Autoimmune Wellness
Get your questions in! We want to hear from you! And there's no end to questions we can answer and topics we can address!
Engage on social media! That's how we get feedback!
Thank you for listening.