On this week's episode, Stacy and Sarah tackle a highly requested topic – menopause. What is the difference between perimenopause and menopause, what are the symptoms associated with these stages in life, and what can we do to age gracefully (i.e. enjoy the process and feel our best along the way!). Find all of this and more in episode 369!
*NEW* The Gut Health Cookbook!
The Gut Health Cookbook is fantastic! Thank you for researching and creating The Gut Health Cookbook! Such wonderful recipes! I'm so excited to try them all! -Sue
The Gut Health Cookbook puts the 20 Keys to Gut Health into practice with:
180+ recipes featuring 61 gut health superfoods

Gut health food lists

Why's behind each gut health superfood
Get instant digital access for $27.99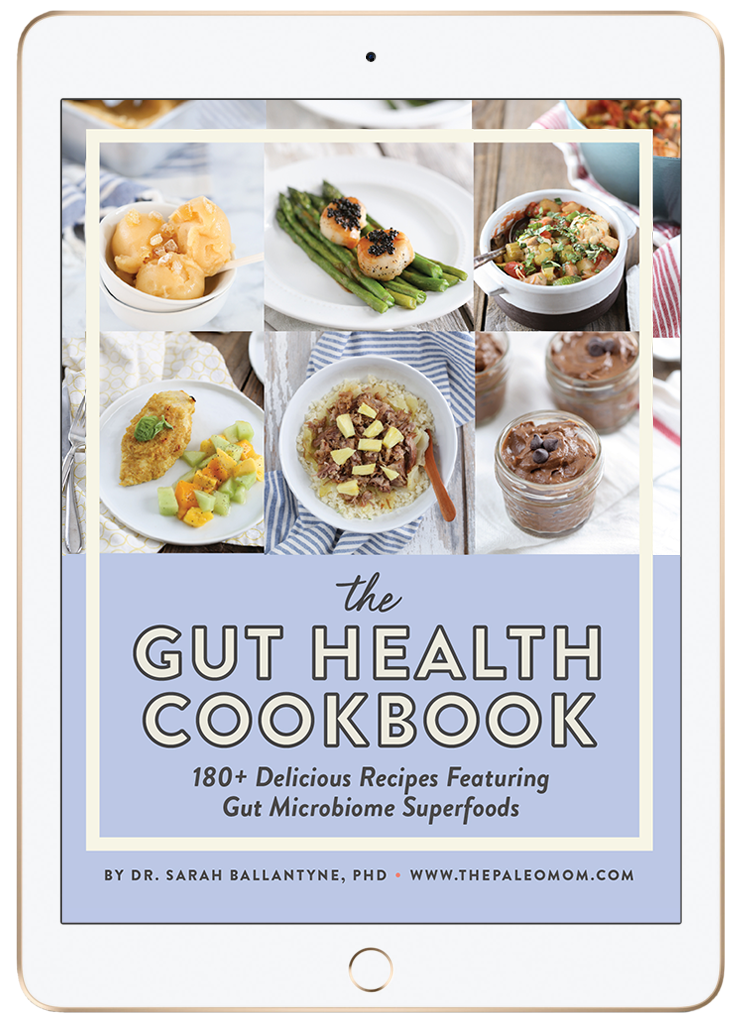 If you enjoy the show, please review it on iTunes!
The Paleo View (TPV), Episode 369: Let's Talk about Menopause