In this episode, Stacy and Sarah discuss melatonin and whether it is safe to use for sleep.
Click here to listen in iTunes
*NEW* The Gut Health Cookbook!
The Gut Health Cookbook is fantastic! Thank you for researching and creating The Gut Health Cookbook! Such wonderful recipes! I'm so excited to try them all! -Sue
The Gut Health Cookbook puts the 20 Keys to Gut Health into practice with:
180+ recipes featuring 61 gut health superfoods

Gut health food lists

Why's behind each gut health superfood
Get instant digital access for $27.99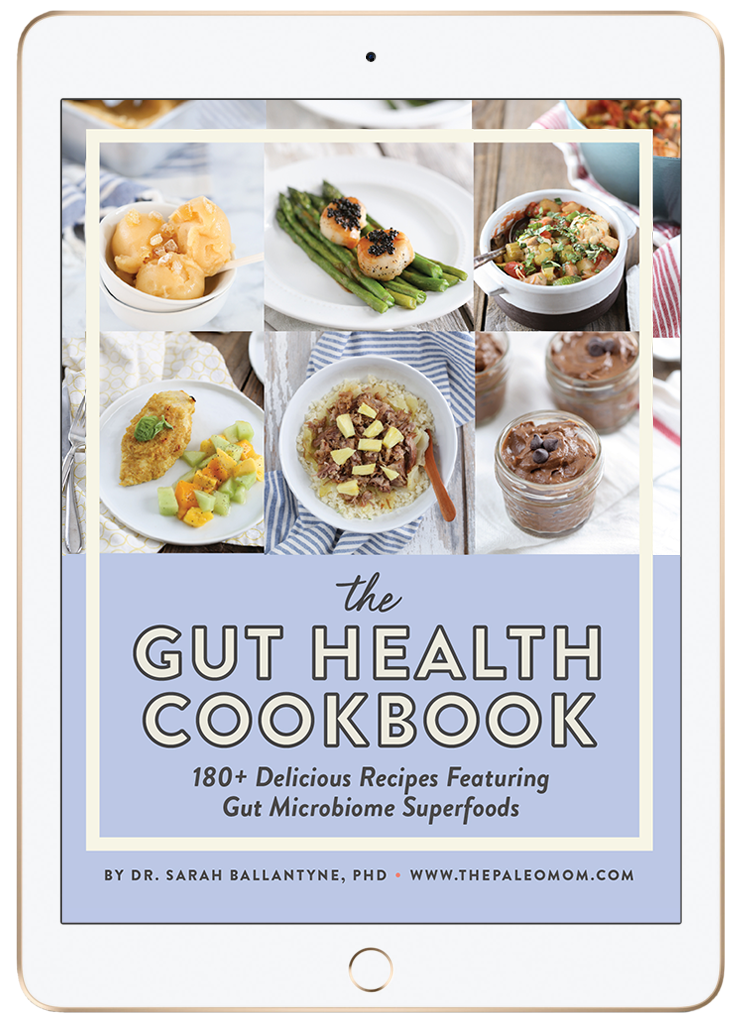 or download and listen by clicking the PodBean Player below
If you enjoy the show, please review it in iTunes!
The Paleo View (TPV), Episode 314: Is Melatonin Safe?
Intro (0:00)
News and Views (0:40)
Question from Brianna: "

My daughter (10) has significant challenges falling asleep and has since she was one. I had to stop napping her at that age or she would be up until 12 at night. She still has a lot of problems falling asleep despite- reducing screen time (I am working on eliminating 2 hours before bed) she sleeps in a cool, dark room, etc.. Problem is-her brain doesn't shut off. Last year I introduced Melatonin to her and it made a world of difference and she is now getting 8+ hours of sleep a night. I have heard it referenced on your show I believe by Stacy that she has used it (or maybe a family member). I have also listened to "The Model Health Show" and he reports there that taking Melatonin is very harmful and will actually stop you from making your own. Can you provide any insight to this. I don't want to harm my daughter but I like her much better when she gets ample sleep :)"

Get your questions in! We want to hear from you! And there's no end to questions we can answer and topics we can address!
Engage on social media! That's how we get feedback!
Thank you for listening!