In this episode, Stacy and I discuss how incredibly common nutrient deficiencies are, even if you think you're eating a healthy diet, plus what nutrient-dense foods we can eat to restore healthy nutrient levels in the body, and what framing the whole diet as nutrivore means.
If you enjoy the show, please review it on iTunes!
Recommended Reading and Listening
Nutrivore Weekly Serving Matrix
An easy-to-use and flexible weekly checklist
to help you maximize nutrient-density.
The Weekly Serving Matrix is very helpful! I've been eating along these lines but this really helps me know where to focus vs. which foods serve a more secondary role. It's super helpful and has taken a lot of worry out of my meal planning. Thanks!

Jan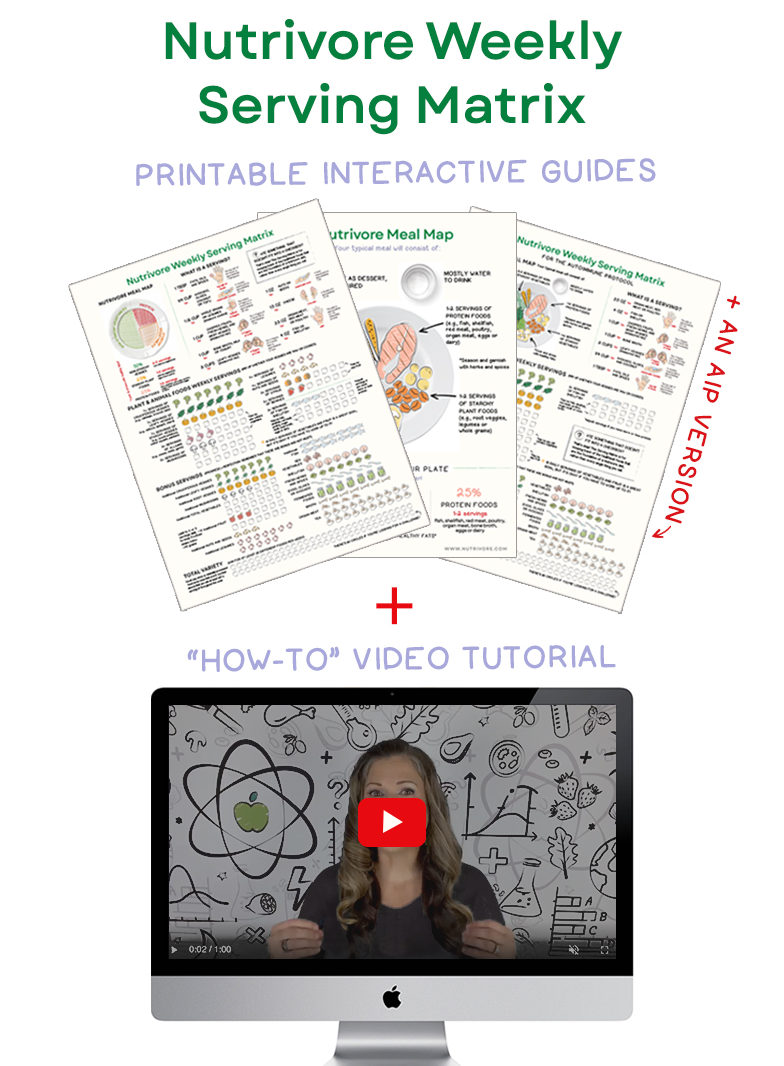 Citations
Gomez-Pinilla F, Gomez AG. The influence of dietary factors in central nervous system plasticity and injury recovery. PM R. 2011 Jun;3(6 Suppl 1):S111-6. doi: 10.1016/j.pmrj.2011.03.001. PMID: 21703566; PMCID: PMC3258094.