This week on The Whole View, Stacy and I discuss two listener questions that represent opposite sides of the same coin: the all-or-nothing roadblock.  In addition to giving Ricky and Jen some tangible actions to take, we share how all-or-nothing mentality has gotten us into health troubles in the past, as well as how our mindset has evolved throughout our health journeys in search of balance and sustainability.
If you enjoy the show, please review it on iTunes!
LAST CHANCE to get the AIP Lecture Series!
RETIREMENT SALE! SAVE 70% OFF!
This online course is being retired on January 31st!
I am loving this AIP course and all the information I am receiving. The amount of work you have put into this is amazing and greatly, GREATLY, appreciated. Thank you so much. Taking this course gives me the knowledge I need to understand why my body is doing what it is doing and reinforces my determination to continue along this dietary path to heal it. Invaluable!

Carmen Maier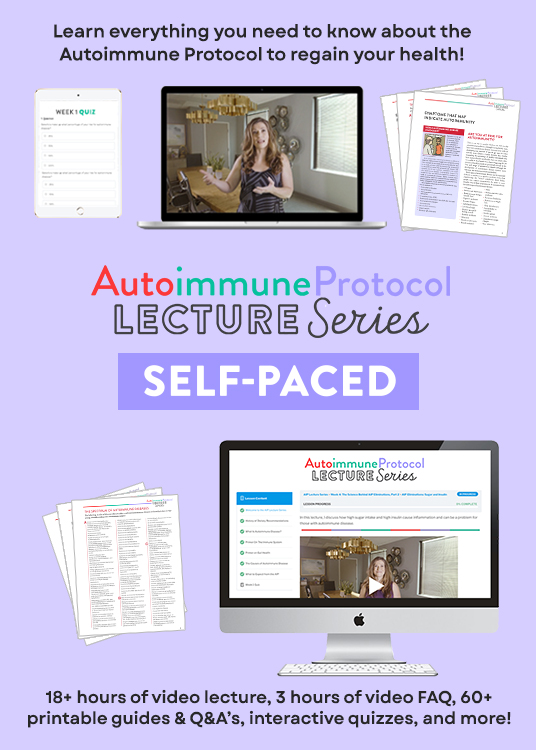 Recommended Reading and Listening