I recently shared a social media post highlighting a key recommendation from my Gut Health Guidebook and Cookbook e-books — "As a general rule of thumb, aim to eat at least 30 different vegetables and fruits throughout the week" — and it broke the internet. I totally understand that 30 feels like a big number, so on this week's episode of The Whole View, Stacy and I talk about where this recommendation comes from and break it down so it isn't so intimidating. We talk about the common fruits and veggies found in major chain grocery stores, how to achieve this goal when eating locally and in-season, what counts (and what doesn't), budget tips, and how we practically increase food variety in our and our family's diets.
If you enjoy the show, please review it on iTunes!
Recommended Reading and Listening
Nutrivore Weekly Serving Matrix
An easy-to-use and flexible weekly checklist
to help you maximize nutrient-density.
The Weekly Serving Matrix is very helpful! I've been eating along these lines but this really helps me know where to focus vs. which foods serve a more secondary role. It's super helpful and has taken a lot of worry out of my meal planning. Thanks!

Jan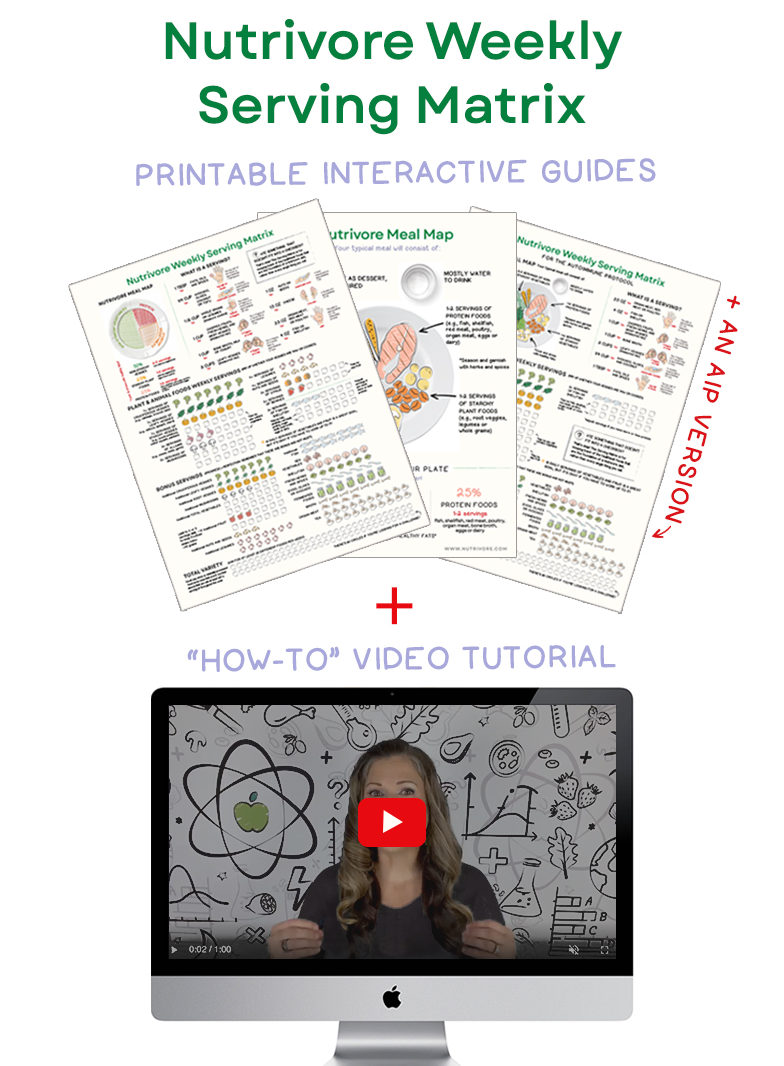 Citations