These hotcake-style pancakes were a serendipitous accident.  I was working on a crepe recipe (which I later posted here!) and my first attempt was not crepe-like at all. Instead, I got a light, fluffy and delicious (if maybe a little too thin) pancake.  Once my crepe recipe was perfected, my next priority was taking a step backward to see if I could thicken up the first batter variation to make an even better pancake.  The results were more marvelous than I could have hoped for.  These pancakes are awesome!
One of the biggest complaints about Paleo pancakes is that they are difficult to flip.  Because almond flour batters don't hold together very well, you have to make small 2-3" diameter pancakes that also take an eternity to cook.  Coconut-flour pancakes hold together marginally better, but many people (myself included) don't like either the texture or the flavor, and they still take 15-20 minutes to cook over low heat so they don't burn on the outside before cooking on the inside.  Paleo pancakes also tend to be very dense.  I have tried 7 or 8 different Paleo pancake recipes from other blogs, looking for one that works or was at least close enough to use as a base to experiment with.  I never found one I liked… until now!
These plantain-based pancakes are not dense; instead they are so light and fluffy.  They cook quickly (about 6 minutes total, which is comparable to traditional pancakes).  They are so easy to flip that you can make them as big as your pan (I made mine 5-6" in diameter) or as small and dainty as you like.  They also happen to be nut-free, and you can sub any fat you want for the coconut oil to make them coconut free.  See my recipe for plantain crackers for tips on picking and storing green plantains.
What can you top these with?  My kids love maple syrup and butter (total shocker, right?), but berries, sliced peaches, sliced bananas, or pretty much any sliced fruit would be delicious.  Nuts or a dust of cinnamon would be good additions too!  You could throw some coconut cream on top to be extra decadent. You can buy coconut cream in a box or you can take the thick fatty top part of a can of full fat coconut milk that has been sitting in a cool pantry or refrigerator overnight.  However you choose to dress these pancakes, I hope you enjoy them!
Prep time: 5 minutes
Cook time: 10-20 minutes (depending on the size of your skillet)
Servings:  6 large 5-6″ diameter pancakes
Ingredients:
Peel plantains (I find it easier to quarter them before I peel them) and place pieces in your blender (preferred) or food processor (okay) with the eggs.  Blend to form a smooth batter (if your blender has a smoothie function, that works well here).
Add the rest of the ingredients to the blender or food processor and process on high for an additional minute (or 2-3 with a food processor to get a really good smooth batter).
Heat 1 Tbsp of coconut oil in a frying pan or on a griddle over medium-high heat.  Pour batter into the frying pan until your pancake is the desired size.
Let cook 4-5 minutes on the first side, until the top looks fairly dry with little bubbles in it (just like regular pancakes!).
Flip!  And cook on the second side for 1½-2minutes.
Repeat with remaining batter, adding a little more coconut oil to your pan as needed.
Watch this video from my YouTube Channel to learn more about green plantains: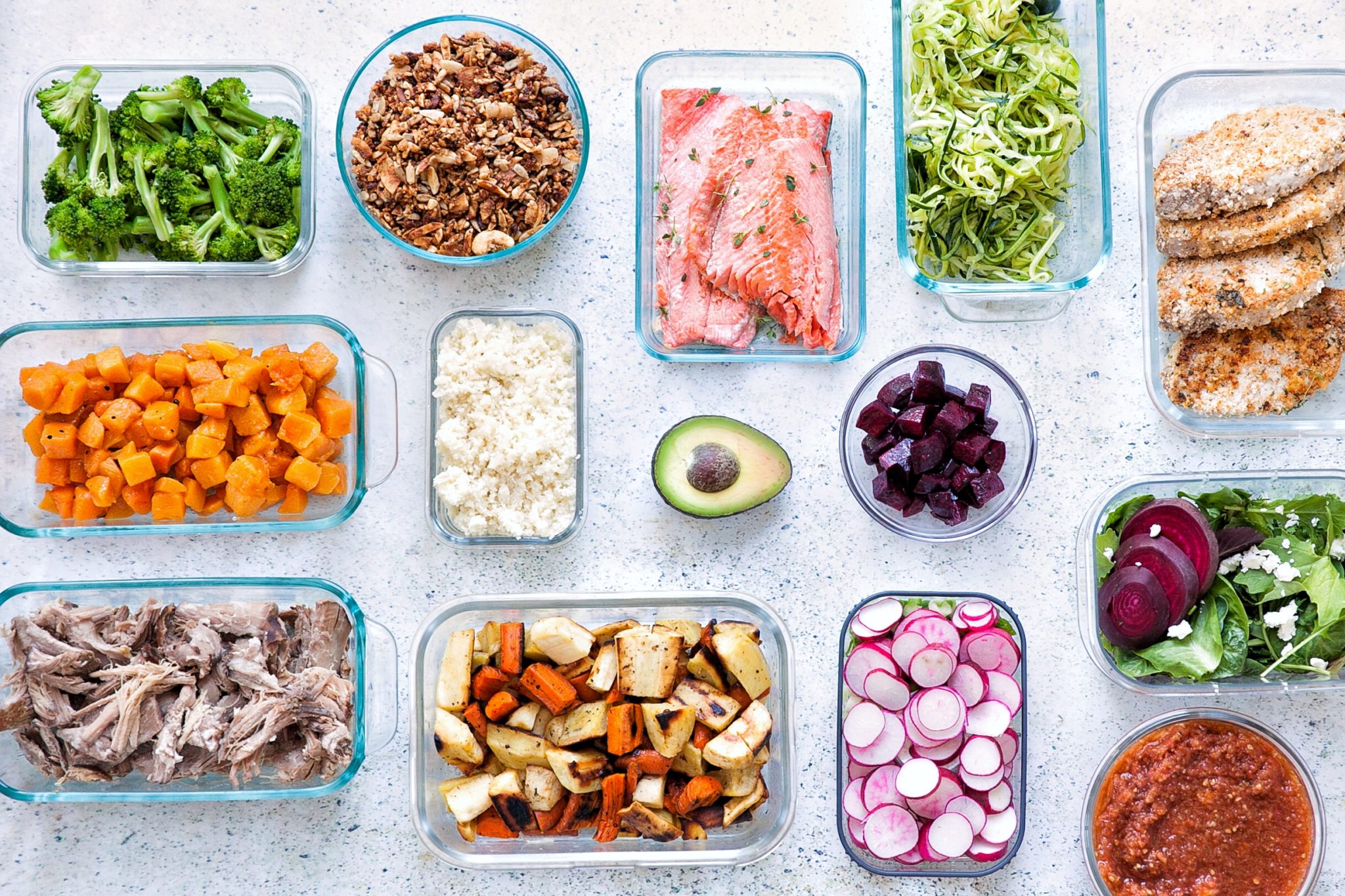 The #1 Tool for Paleo and AIP success!
Create completely customizable and versatile meal plans with thousands of top-notch recipes; make shopping a breeze with the app, and even get reminders for meal prep timing! Get all my recipes from ThePaleoMom.com for just $1 more when you sign up for meal planning with Real Plans!
Want to track what you are eating? Check out the NEW Real Plans Macro Tracker!
You may enjoy these related posts:
This is the recipe that accidentally led to my Perfect Paleo Pancake recipe. …