In this episode, Stacy introduces the new reinvention of Paleo Parents! Welcome to the new site: REAL EVERYTHING!
Click here to be taken to iTunes
The AIP Lecture Series
RETIREMENT SALE! SAVE 70% OFF!
I am loving this AIP course and all the information I am receiving. The amount of work you have put into this is amazing and greatly, GREATLY, appreciated. Thank you so much. Taking this course gives me the knowledge I need to understand why my body is doing what it is doing and reinforces my determination to continue along this dietary path to heal it. Invaluable!

Carmen Maier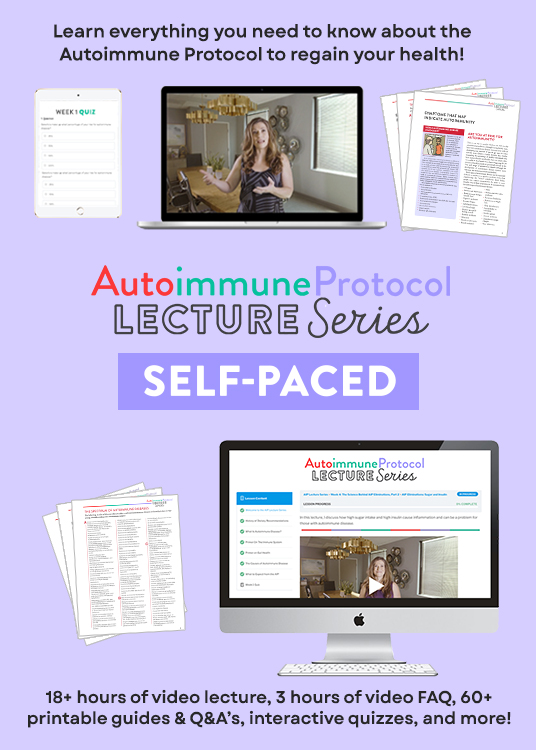 or download and listen by clicking the PodBean Player below
If you enjoy the show, please review it in iTunes!
The Paleo View (TPV), Episode 215: Introducing Real Everything!
Intro (0:00)
News and Views (0:40)
Introducing Real Everything!

We've moved everything over to the new site, but Paleo Parents still exists!
We polled our audience and they describe us mainly as "REAL" and we were inspired by that!
We won't be suddenly releasing recipes that aren't "Paleo", but we are trying to expand what we talk about. We're more than just a food blog!
Get up on Thirsty Brain you guys! First episode released last night!
We might even brush against religion or politics. Uh oh!
It's all just so that we can be more of ourselves.
Are we brave enough? Hopefully! You'll still love us, right?
We're not only Paleo, we're not only parents. We're interesting real people!
Don't worry, we still eat Paleo. We still use the word Paleo. We still do the Paleo View!
Real Everything is live right now!
Tune in on Saturday as we kick off a week of giveaways and excitement!
And hey, we designed our website ourselves!

Outro (38:49)
*NEW* Nutrivore Weekly Serving Matrix
An easy-to-use and flexible weekly checklist
to help you maximize nutrient-density.
The Weekly Serving Matrix is very helpful! I've been eating along these lines but this really helps me know where to focus vs. which foods serve a more secondary role. It's super helpful and has taken a lot of worry out of my meal planning. Thanks!

Jan