Curry lasagna.  It's actually a thing.  I've spent the last few days thinking my idea to do a curry version of my popular pastelon recipe was all innovative and original.  But, there are dozens if not hundreds of variations of curry lasagna out there.  Although, I think my recipe is still innovative and original because it combines the flavor of curry with a traditional Puerto Rican dish (where plantain and egg takes the place of lasagna noodles)–and that's something I haven't seen before.  But whether my idea is unique or just a natural extension of a successful recipe, it doesn't really take much imagination to know it's going to be good–plantains are delicious with warm spices.
My family loves curry, so it's no surprise that this was a hit with my family.  I used my nightshade-free curry mix (with a little extra coriander) for this recipe because I can't eat nightshades.  If you want to keep it simple, replace all of the seasonings except salt and garlic with 4 Tbsp of your favorite curry powder.
Serves 8 (those plantains make this filling!)
Ingredients:
Cut the plantains in half crosswise and peel each half.  Next cut each half into ¼"-thick slices (about 4 slices per half plantain—it's okay if they aren't all evenly thick).
Heat 1-2 Tbsp coconut oil in a frying pan or skillet or griddle (more if using cast iron or stainless steel, less if using non-stick).  Place the slices into the hot oil and fry 3-4 minutes per side to lightly brown.  Set aside.  (You will probably have to work in batches, topping up the coconut oil in the pan between each batch).
Finely dice carrot, onion, and celery.  It's also helpful to combine all your spices (except salt) ahead of time, but this is optional.
Meanwhile, preheat oven to 350F.
Also meanwhile, in a separate frying pan or saucepan, heat 1-2 Tbsp of red palm oil over medium-high heat.  Add onion, carrot and celery.  Cook 7-8 minutes until fragrant and starting to brown and soften, stirring fairly frequently.
Add beef to the carrots, onion and celery in the pan.  Brown the beef, breaking up with a large spoon and stirring fairly frequently, 8-10 minutes.
Add all of the seasonings (but only 1 tsp salt) and the coconut milk to the beef.  Reduce heat to a simmer and cook uncovered for 10-20 minutes while frying the plantains, stirring occasionally.  If it starts looking too dry, go ahead and add an extra tablespoon or two of coconut milk.  It should be thick and creamy in texture.  Before assembling your lasagna, taste and see if it needs additional salt.
To assemble the curry lasagna, beat or whisk 4 eggs (you may wish to add a dash of salt and pepper). Pour onto the bottom of a large rectangular casserole dish or lasagna pan.  Place in oven for 6-7 minutes until set, but not completely cooked.  Remove the pan from the oven and prick the eggs with a fork several times all over the surface.  (Alternatively, you could cook in the microwave for about 1-2 minutes).
Lay half of your fried plantain slices over the egg in a solid layer (like noodles).  Pour the meat sauce over the plantain layer (spread out to a uniform layer).  Next layer the rest of the plantain slices over the top of the meat sauce (like your second layer of noodles).
Beat or whisk the last 4 eggs (again, you may wish to add a dash of salt and pepper) and pour over the top of the lasagna.
Bake for 30-40 minutes.  Let rest 5 minutes before eating.  Enjoy!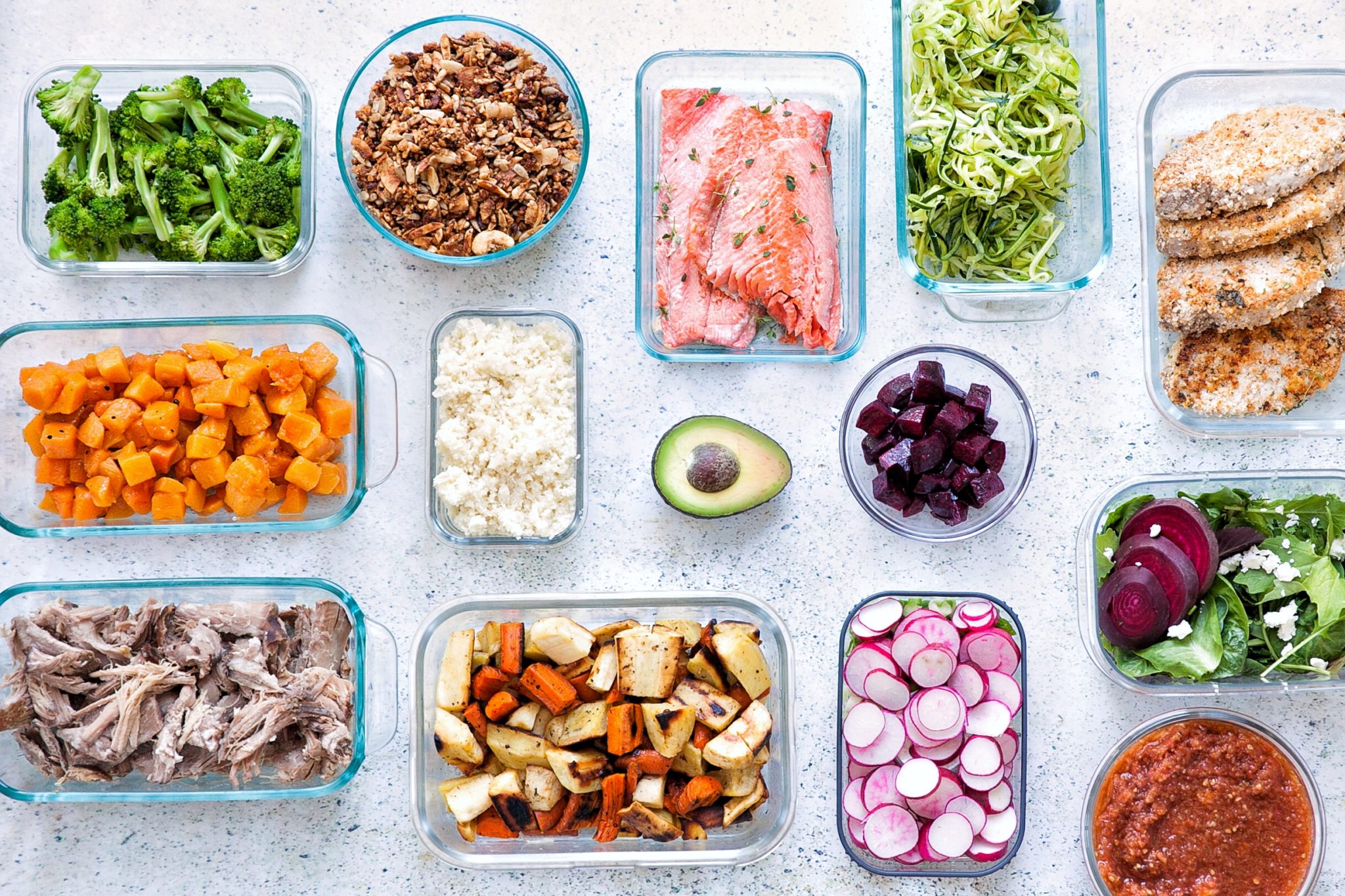 The #1 Tool for Paleo and AIP success!
Create completely customizable and versatile meal plans with thousands of top-notch recipes; make shopping a breeze with the app, and even get reminders for meal prep timing! Get all my recipes from ThePaleoMom.com for just $1 more when you sign up for meal planning with Real Plans!
Want to track what you are eating? Check out the NEW Real Plans Macro Tracker!
You may enjoy these related posts:
Plantain lasagna? Really? Yes! And what a delicious and comforting meal! …