I have been experimenting with nightshade-free spice blends lately. Because my family all enjoys anything seasoned with curry powder, it became an important priority to recreate the curry flavor without the nightshades that are typically included in curry spices. If you buy lamb stew meat pre-butchered into cubes, this also makes this meal quite easy to put together. The longer you cook this curry, the more tender the meat will be, so you can easily extend the cooking time if you wish. This would also work in a slow cooker.
This is delicious served with plain cauliflower rice or spaghetti squash. You could also substitute another meat very easily into this meal.
*NEW* The Gut Health Cookbook!
The Gut Health Cookbook is fantastic! Thank you for researching and creating The Gut Health Cookbook! Such wonderful recipes! I'm so excited to try them all! -Sue
The Gut Health Cookbook puts the 20 Keys to Gut Health into practice with:
180+ recipes featuring 61 gut health superfoods

Gut health food lists

Why's behind each gut health superfood
Get instant digital access for $27.99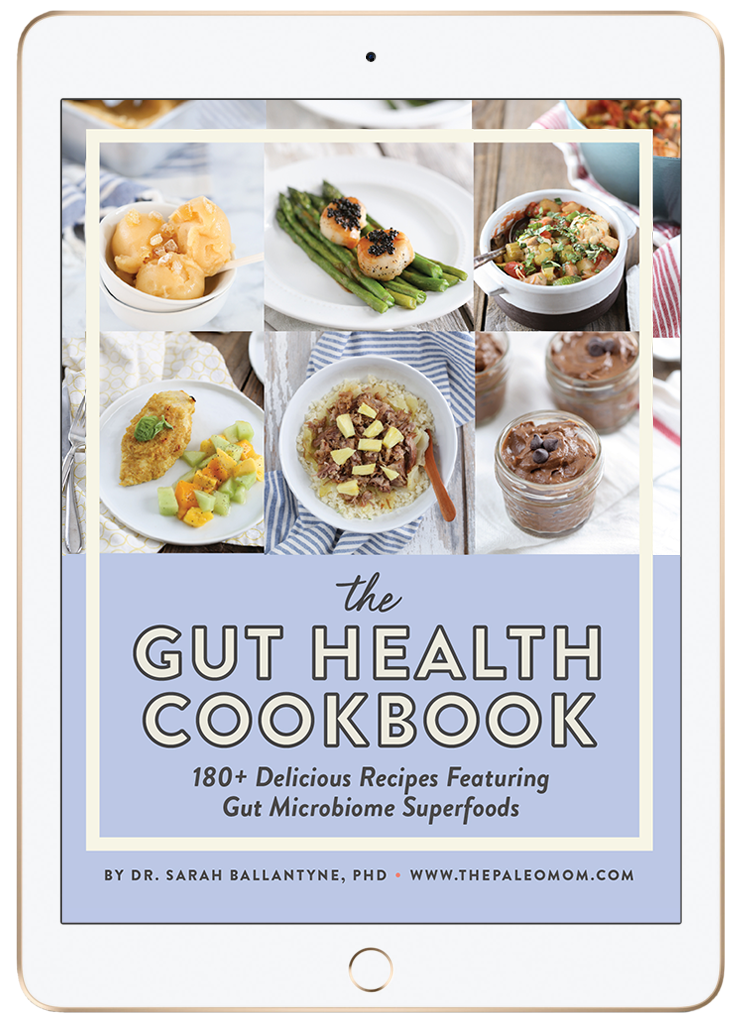 Prep Time: 15 minutes
Cook Time: 1 hour
Serves: 5-6.
The Ultimate Support for Your AIP Journey!
Dr. Sarah Ballantyne has delivered an exceptional course and I highly recommend this to anyone looking to improve their health. There is something for everyone. It was extremely helpful and worth the investment. -Marie Schlichtig
The AIP Lecture Series is the ultimate Autoimmune Protocol educational experience! Learn directly from Dr. Sarah!
6-week online course
42 on-demand video lectures
dozens of printable guides
self-discovery exercises and action steps
online forum and guided discussions
support and guidance from Dr. Sarah Ballantyne!
The next session begins January 18th, 2021.
(Use code AIPLS85 to save $85 and get bonus access to the Gut Health Fundamentals online course!)
Ingredients:
If you are using any whole seeds (anise and caraway would be typical), grind in a food processor or spice grinder to a powder.
In a large stock pot, heat 2 Tbsp red palm oil over medium-high heat. Brown meat in 2-3 batches, setting browned meat aside in a large bowl.
Add 1 Tbsp of red palm oil to the pot. Cook onion and carrot until onion is starting to turn translucent, about 7-8 minutes.
Add meat back to the pot and all of the spices.
Add chicken broth and lemon juice to the pot. Cover, reduce temperature to medium and simmer for 1 hour (or more).
Remove lid and continue to simmer uncovered for 30-40 minutes.
Stir in coconut cream and spinach. Once spinach has wilted (about 1 minute), serve.
Enjoy!