Can you tell that I love salmon? I do. I love the flavor and how healthy it is! And wild caught pink salmon is especially easy to find inexpensively (check the frozen fish section of your grocery store). I especially love to poach salmon since it's so easy and can really enhance the flavor of the fish.
Poached salmon is one of my staple weeknight meals. And while it's faster and better if poached fresh (or thawed), it can even be poached from frozen, which makes it one of my emergency meals for days when I didn't get a chance to prepare anything ahead of time.
*NEW* The Gut Health Cookbook!
The Gut Health Cookbook is fantastic! Thank you for researching and creating The Gut Health Cookbook! Such wonderful recipes! I'm so excited to try them all! -Sue
The Gut Health Cookbook puts the 20 Keys to Gut Health into practice with:
180+ recipes featuring 61 gut health superfoods

Gut health food lists

Why's behind each gut health superfood
Get instant digital access for $27.99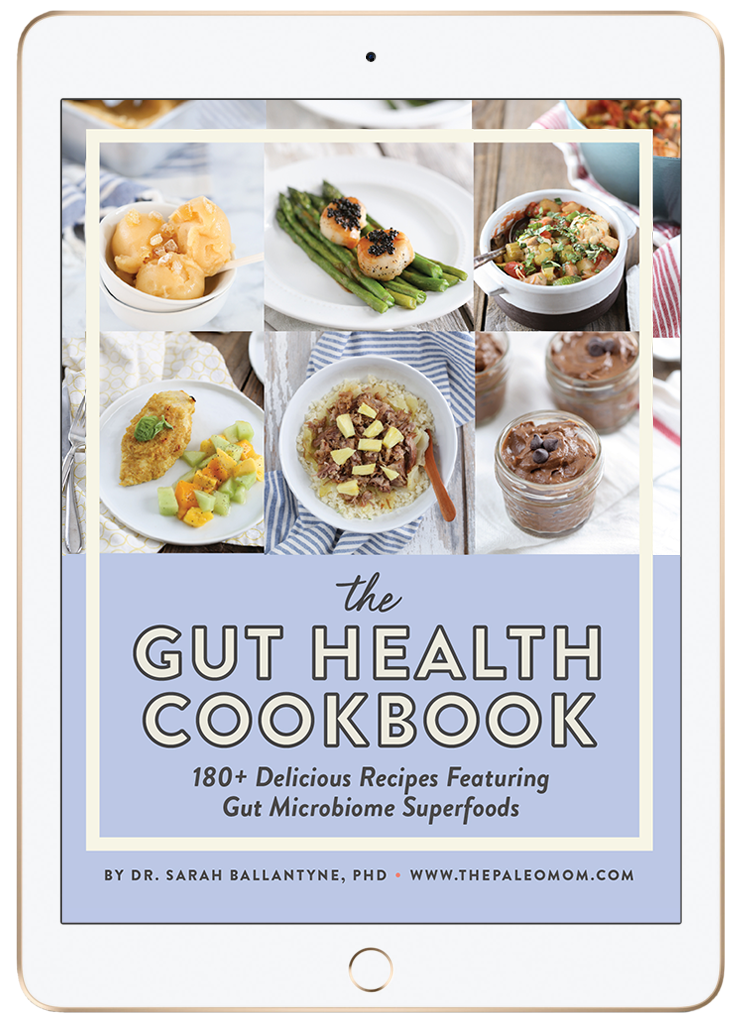 Prep Time: 5 minutes
Cook Time: 20 minutes
Serves: 3-4
Ingredients:
The Ultimate Support for Your AIP Journey!
Dr. Sarah Ballantyne has delivered an exceptional course and I highly recommend this to anyone looking to improve their health. There is something for everyone. It was extremely helpful and worth the investment. -Marie Schlichtig
The AIP Lecture Series is the ultimate Autoimmune Protocol educational experience! Learn directly from Dr. Sarah!
6-week online course
42 on-demand video lectures
dozens of printable guides
self-discovery exercises and action steps
online forum and guided discussions
support and guidance from Dr. Sarah Ballantyne!
The next session begins January 18th, 2021.
(Use code AIPLS85 to save $85 and get bonus access to the Gut Health Fundamentals online course!)
Juice and grated rind from ½ lemon.
2 Tbsp fresh dill, chopped (or about 1 Tbsp dried dill)
1/3 cup water
2-3 6-7oz salmon fillets
Place lemon juice, grated lemon rind, dill and water into the bottom of a large saucepan or skillet.
Add salmon fillets to the pan. Bring to a boil over high heat and then cover and reduce temperature to maintain a simmer.
Simmer covered for 12-15 minutes, until salmon is fully cooked and opaque throughout. Enjoy!