Denise is a Southern California girl who ditched the wheat and adopted the Paleo lifestyle in 2012. An avid daydreamer with a passion for food, she has been known to dream in food. Her favorite meal of the day is breakfast when she turns her food dreams into reality. Connect with Denise on her blog and on Instagram.
---
Growing up, I would choose a Banh Mi sandwich over a typical peanut butter and jelly sandwich any day. It had everything you could ever want in a sandwich, meat, veggies, and spice. Every bite was like a flavor explosion in your mouth. The bread was my favorite part, super crunchy crust but soft and pillowy inside. When I decided to switch to the Paleo lifestyle in 2012, a lot of the foods I ate growing up, I just couldn't eat anymore. It forced me to get creative in the kitchen and be inspired to turn my everyday favorite comfort foods into something I could actually eat.
NEW! Healthy Weight Loss Online Course!
Learn how to lose weight in a healthy way, so you can keep it off!
2 1/2 hours of video lecture + downloadable slide PDF
Smart goal setting and measuring weight loss success
Busting diet myths (the problems with keto, low-carb, low-fat, and low-calorie)
Get healthy to lose weight (instead of losing weight to get healthy)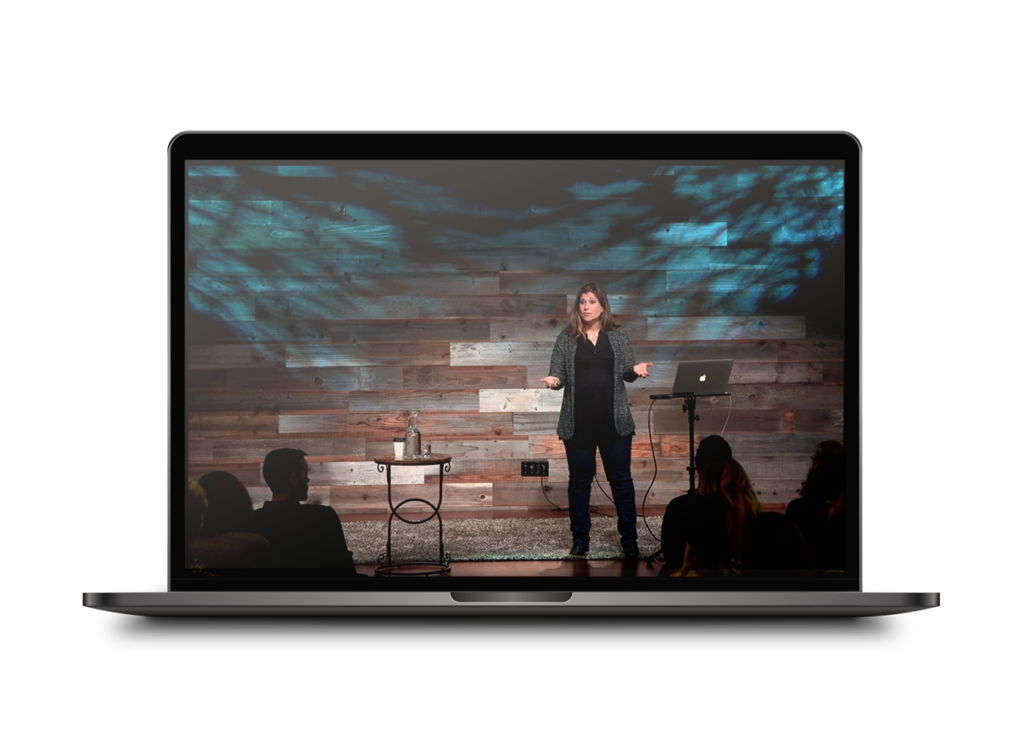 "Banh Mi" is the Vietnamese word for "bread." It is commonly used as the bread for the popular meat-filled sandwiches. Often stuffed with a combination of cold cuts, mayo, pickled carrots and daikon, and fresh cilantro, I took those classic ingredients found in a Banh Mi sandwich and ditched the wheat for refreshing cucumber noodles.
Prep time: 1 hour (Pickled vegetables are prepared one day in advance)
Cook time: 30 minutes
Serves: 4
Ingredients (Meatballs):
In a large bowl, mix all of the ingredients together until combined.
Preheat the oven to 400F. Using an ice cream scoop, divide the meat mixture into even sized portions, approximately 2 oz each. Roll. Makes approximately 16 meatballs.
Line a baking sheet with a silicone baking mat. Bake at 400F for 25 minutes, turning the tray half way through.
Ingredients (Pickled Veggies):
Combine the shredded carrots and daikon radish in a large glass bowl. Heat the water, vinegar, sugar, and salt together over medium heat. Stir to dissolve the salt and sugar. Pour the vinegar mixture over the carrots and daikon. Cool to room temperature. Then place in fridge overnight, it's best after 2-3 days.
Assembly:
pork meatballs
pickled carrots and daikon, drained
mayo (recipe below)
sriracha or chili garlic paste (optional)
cucumber, peeled and ends chopped off
cilantro, roughly chopped
To make the mayo: Combine 1 large whole egg, 2 tsp dijon mustard, 1 TBSP lemon juice or apple cider vinegar, pinch of salt and fresh cracked black pepper. Let it sit for at least 45 seconds. Add in 1 cup olive oil. Allow everything to settle a bit. Plunge an immersion hand blender all the way to the bottom of the bowl or tall cup. While holding it to the bottom of the bowl/cup, turn the blender on. An emulsion will form after about 20-30 seconds. Once it begins to form, slowly move the blender up and down, and without pulling the blade completely out of the emulsion. Continue blending until all the oil has been incorporated, about a minute. Store in an airtight container for up to a week in the fridge.
Using the flat blade of a spiralizer, make the cucumber noodles. Toss the cucumber noodles in the mayo, using only 1-2 tsp of mayo at a time (you may also mix in a little chili garlic paste or sriracha to the mayo to make it spicy), until your preference.
Top with the meatballs, pickled daikon radish and carrots, and fresh chopped cilantro.