Russ Crandall is the talented home chef behind The Domestic Man, a leading food blog in the Paleo, gluten-free, and whole foods communities. In his 20s he suffered a number of life-threatening illnesses, was diagnosed with the rare autoimmune condition Takayasu's Arteritis–and was sent home with a lifetime's worth of medications. Disenchanted with modern medicine, Russ started searching for his own answers and quickly discovered that eating a gluten-free, nutrient-rich diet alleviated most of the medical issues that had plagued him for years. He is the New York Times bestselling author of Paleo Takeout: Restaurant Favorites Without the Junk and The Ancestral Table: Traditional Recipes for a Paleo Lifestyle.
---
Preparing a holiday roast can often be intimidating, especially when you have critical family members watching you like a hawk! This recipe will guarantee that you end up with a delicious, tender roast with a little pink on the inside, just like you'd find in a fine restaurant. There's a reason for that – this recipe is a common restaurant practice.
*NEW* The Gut Health Cookbook!
The Gut Health Cookbook is fantastic! Thank you for researching and creating The Gut Health Cookbook! Such wonderful recipes! I'm so excited to try them all! -Sue
The Gut Health Cookbook puts the 20 Keys to Gut Health into practice with:
180+ recipes featuring 61 gut health superfoods

Gut health food lists

Why's behind each gut health superfood
Get instant digital access for $27.99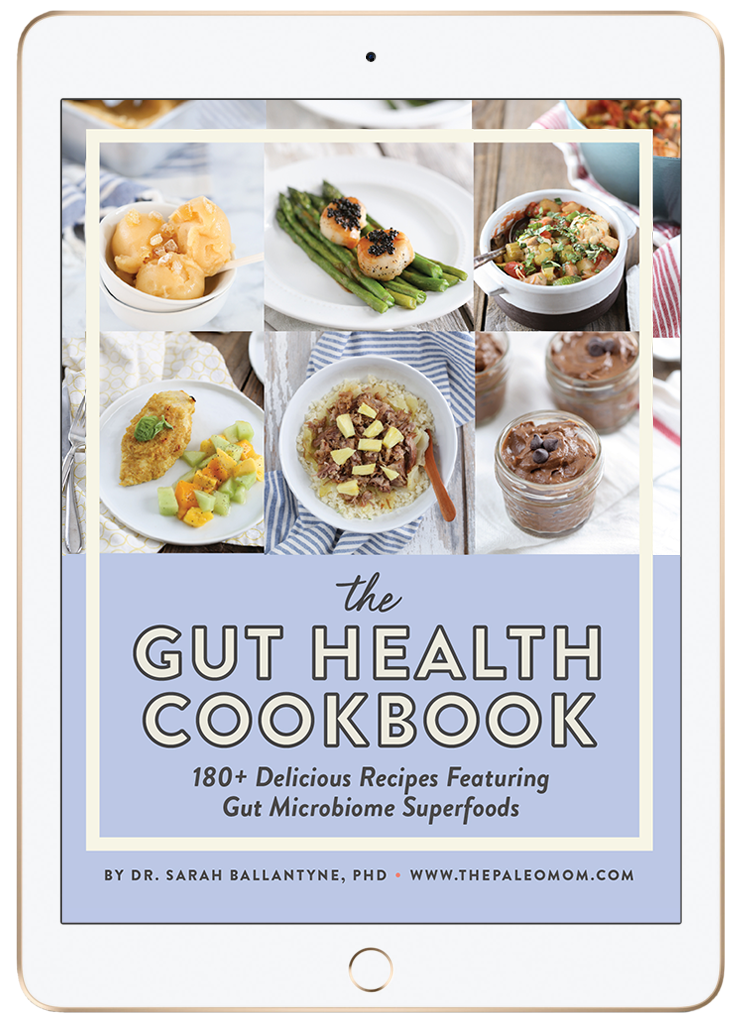 Prep Time: 30 minutes
Cooking Time: 2 hours
Servings: 8
Ingredients:
Combine the salt, pepper, thyme, rosemary, and garlic powder. Pat the roast dry with paper towels, then rub all over with the spice mixture. Let sit for 30 minutes at room temperature.
Preheat your oven to 500F. Place the roast in a large stainless steel or cast-iron skillet. Roast for 7 minutes per pound, then reduce heat to 220F. Continue to roast until internal temperature reaches 130F, about 60 minutes. Use a quick-read thermometer to check the roast's temperature every 20 minutes.
Remove the roast from the skillet and set on a cutting board to cool for 15 minutes before slicing. While the roast cools, heat the skillet over medium heat on the stovetop and add the broth and wine. Simmer until reduced by half, then taste and add salt or pepper if needed. Pour over the sliced roast and serve.