Rory Linehan is the blogger behind the Paleo PI. Rory developed acute Mononucleosis in his late teens and slowly watched his health unravel over the following years. He developed rosacea, ocular rosacea, lethargy, brain fog, bloating and eventually depression. He spent years troubleshooting his health to no avail until finding the Paleo Autoimmune Protocol (AIP). The AIP gave Rory his life back, restoring his mood and energy as well as giving him a new lease on life for which he is eternally grateful. Rory troubleshoots the final pieces of his health jigsaw at the Paleo PI. The site helps others reclaim their health by providing people the tools to troubleshoot their health through his unique three pronged approach: Nutrition, Lifestyle and Mindset. You can connect with Rory at The Paleo PI website through his Facebook page or on Twitter.
Key Messages
The Autoimmune Protocol E-Book!
One of my FAVORITE books I used to start the transition to AIP!!! It's so helpful! I printed mine out and spiral bound it. Thank you for this! -Rita Davidson
The Autoimmune Protocol e-book is your up-to-date guide to jump-start your healing with the AIP today.
3oo+ pages of quick-access information on the AIP

4 weeks of meal plans with shopping lists

over 80 family-friendly recipes, all 100% AIP!
Get instant digital access for $19.99
Just listening and watching nature has been shown to reduce stress and improve healing times for hospital patients
Time in nature helps to improve sleep, boost the immune system, reduce pain and even regulate blood glucose levels in diabetics
Immune System and Hormone Regulation are the two key mechanisms by which nature positively interacts with the body
Part 2 will detail how to incorporate time in nature into your routine to supercharge your health
I write this post from a garden opposite my apartment, the sun is peaking through the cloud-cover, the trees are blooming, the flowers are blossoming, the smell of Spring in the air. I'm struck by feelings of relaxation, tranquility and gratitude coursing through my mind.
There is no question that I feel better than before I entered the garden, but is this simply a placebo effect or can time in nature actually improve our health?
Research into the effects of spending time in nature on people has been steadily increasing since the 1980s. One of the first and most well-known studies was published in 1984 by researcher Richard S Ulrich [1], who found that patients with a view of trees from their hospital window had a shorter recovery time in hospital than those who faced brick walls.
Other studies have documented that simply listening to nature sounds facilitated faster recovery from a stressful arithmetic task [2].
The Gut Health Guidebook!
The depth of information, practical tips, and the accessible way Dr. Sarah shows me how to apply complex science to improve my health is truly remarkable. -Wendy
The Gut Health Guidebook is the culmination of 6 years of research. This unprecedented deep dive into the gut microbiome delivers:
A new diet for gut health, built from the ground up

Essential gut microbiome superfoods

20 Keys to gut health
Get instant digital access for $27.99
So if just looking and listening to nature can improve health outcomes, what does spending time in nature do to our health?
Several studies studies have shown that time in nature is associated with improved sleep, a boosted immune system, a reduction in pain, and even reduced blood glucose levels in diabetics [3, 4, 5]. In recent study on health and wellbeing, over 94% of participants interviewed said that their mood improved after spending time outside, changing from depressed, stressed and anxious to more calm, balanced and centred [6].
How does it work?
The mechanisms through which nature impacts our health are varied and still not completely understood. However, new research is shedding light on how time in nature impacts boosts our health through two key mechanisms:
1. Immune System Regulation
New cutting edge research has shown that as we spend time walking through forests we breathe in phytoncides, airborne chemicals released by plants which have antibacterial and antifungal qualities which help them fight disease. When humans breathe in these chemicals, our bodies respond by increasing the number and activity of a type of white blood cell called NK cells. These cells kill tumor and virus-infected cells in our bodies. In one study, increased NK activity from a three-day trip to the forest lasted for more than 30 days [7]. Japanese researchers are currently exploring whether exposure to forests can help prevent certain kinds of cancer.
2. Hormone Regulation
Hormone regulation is essential to maintaining good health. Hormones help us get to sleep at night, wake up in the morning, turn on and off our stress mechanisms and can even impact wound healing. [8]
In a recent study, a team of Japanese researchers took a group of males on a walk through a forest and through an urban environment. The results showed that the walk in the forest significantly reduced the stress hormone noradrenaline, when compared to the urban walk.
*NEW* The Gut Health Cookbook!
The Gut Health Cookbook is fantastic! Thank you for researching and creating The Gut Health Cookbook! Such wonderful recipes! I'm so excited to try them all! -Sue
The Gut Health Cookbook puts the 20 Keys to Gut Health into practice with:
180+ recipes featuring 61 gut health superfoods

Gut health food lists

Why's behind each gut health superfood
Get instant digital access for $27.99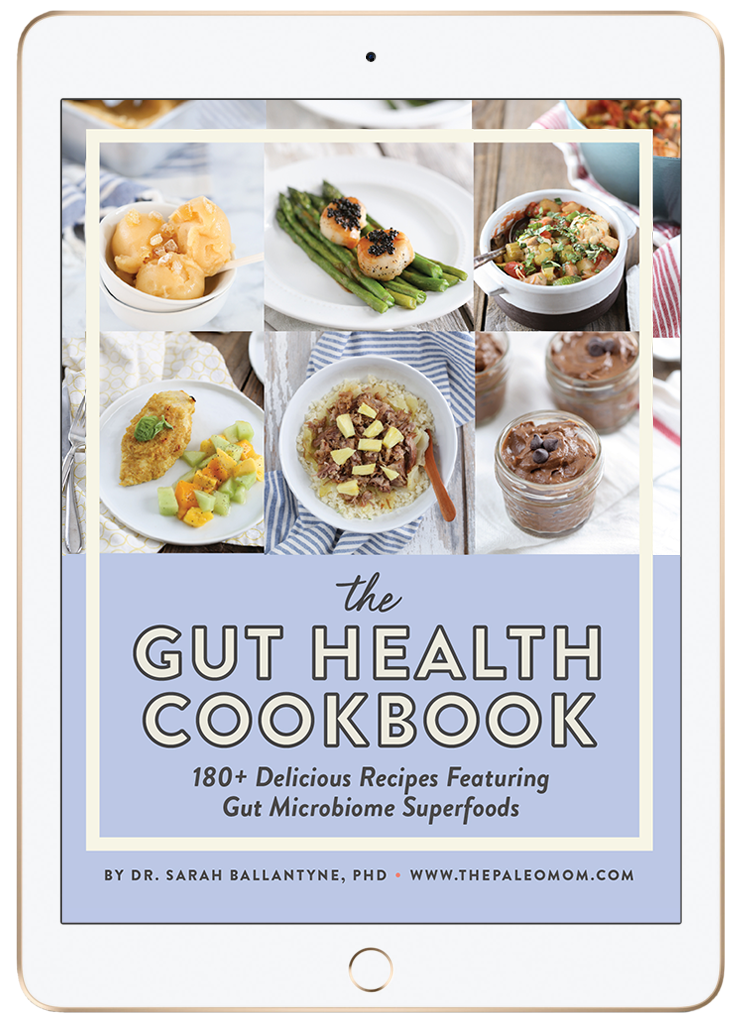 Additionally, levels of the adrenal hormone DHEA-S and adiponectin, were higher after the forest walk but not the urban walk. The authors note that DHEA-S may contribute to heart health, among other benefits, and that lower levels of adiponectin are associated with obesity and type 2 diabetes [9, 10].
Research has shown without a shadow of a doubt that spending time in nature supercharges our health. While time in nature is free and accessible to all of us (yes, even to us city dwellers!) it is something which we often don't place a high priority on. In part two of this series, I'll be taking a look at how to easily incorporate extended periods in nature into our routines to enhance our heath over the long-term.
---
https://mdc.mo.gov/sites/default/files/resources/2012/10/ulrich.pdf
http://www.ncbi.nlm.nih.gov/pmc/articles/PMC2872309/
http://www.takingcharge.csh.umn.edu/enhance-your-wellbeing/environment/nature-and-us/how-does-nature-impact-our-wellbeing
http://www.dec.ny.gov/lands/90720.html
http://www.ncbi.nlm.nih.gov/pubmed/9531856
https://www.mind.org.uk/media/273470/ecotherapy.pdf
http://www.ncbi.nlm.nih.gov/pubmed/17903349
http://www.ncbi.nlm.nih.gov/pmc/articles/PMC1501119/
http://www.ncbi.nlm.nih.gov/pmc/articles/PMC2793341/
http://www.americanscientist.org/issues/pub/a-walk-in-the-woods