Angela started her Paleo journey in 2013. Mum of two, aspiring writer, certified group fitness instructor and passionate about all things food and health related, she set up the Paleo-based ramblings and recipes blog 'Imperfectly Paleo'.  Since realising the error of her perfection-seeking early Paleo days her aim was to share her experiences and recipes in order to support and encourage others embarking on a lifestyle targeting better health and happiness. To constantly obsess about perfection is stressful in itself. All we can do is try to make the best choices and live an Imperfectly Paleo life. Find her on Instagram.
---
I am honoured and excited to be allowed the privilege to guest post on The Paleo Mom!
NEW! Healthy Weight Loss Online Course!
Learn how to lose weight in a healthy way, so you can keep it off!
2 1/2 hours of video lecture + downloadable slide PDF
Smart goal setting and measuring weight loss success
Busting diet myths (the problems with keto, low-carb, low-fat, and low-calorie)
Get healthy to lose weight (instead of losing weight to get healthy)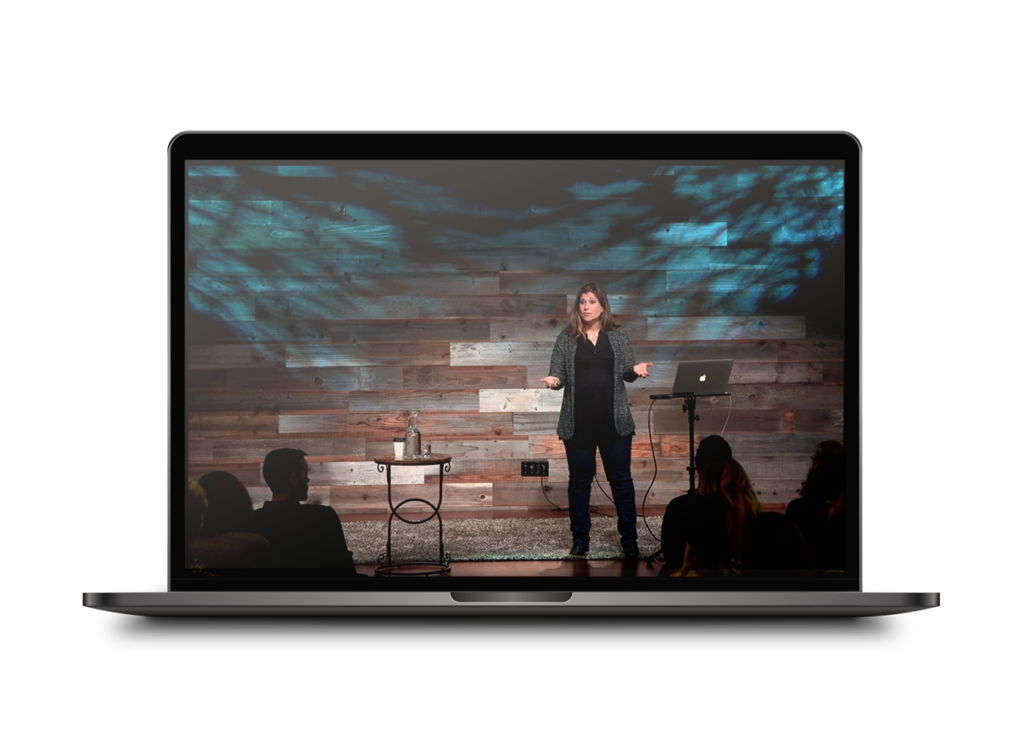 Recently, our friends suffered the tragic loss of their 21 month old little boy, who died suddenly and unexpectedly in his sleep. I cannot begin to understand that scale of sadness. In the subsequent weeks they ploughed their energy into raising funds and awareness for Sudden Unexpected Death in Childhood (SUDC).
The day after the funeral they came to dinner. I knew that my powers were limited in my ability to heal their hearts but I was going to try my hardest to nourish their bodies. I spent a long time creating something that I hoped conveyed how much they are cared for, supported by and thought of by those around them.
Chestnuts are a source of vitamin C and B6, as well as manganese and copper. In comparison to other nuts, they also contain far lower levels of phytic acid, which inhibit nutrient bio-availability.
Chocolate for me will always feature in a special dessert. It provides antioxidants, iron, magnesium, copper and zinc. Most importantly, the serotonin in it is beneficial in improving mood.
The inclusion of prunes as a natural sweetener, complements the chocolate as well as injecting an added boost of flavonoids and fibre.
I love eggs – in their multitudinous unadulterated forms: poached, boiled, baked, fried, omelette, frittata, steamed, preserved (what is the Paleo stance on century eggs I wonder…), the options are endless.
But increasingly I encounter people with egg sensitivity. I'm aware that the use of Chia seeds (a seed not a grain) is somewhat controversial in Paleo circles – the alien-like gel outer coating may impair digestion of the protein and absorption of the fat contained within. At the same time, they are high in Omega 3 fatty acids, protein, fibre, calcium, iron and B vits. 
Applying the 'Helpful vs Harmful to Health' philosophy and assuming it is individually tolerated I include it as part of a nutrient dense diet, as long as it doesn't replace more nutrient dense foods and is consumed in moderation. 
To make 'chia eggs' I grind the seeds into a fine powder, which has been shown to improve their digestibility. Feel free to substitute eggs for the 'chia eggs'.
P.S. The word 'cake' is slightly deceptive as it is more of a crustless mud pie.
Ingredients:
Preheat oven to 170 degrees celsius, 340 degrees farenheit.

Line a round spring form cake tin (I use 22cm diameter) with baking parchment, bottom and sides.

Make 'chia eggs' by grinding the chia seeds (I use my Nutribullet but can be done in food processor or pestle and mortar), then mix with water. Set aside to absorb for 5-10mins until a viscous egg-like texture is formed.

Set aside 2 whole chestnuts from the pack. Slice each one into 6 slices, giving a total of 12 slices to decorate the cake top.

Combine remaining chestnuts, prunes, salt, cocoa powder, coconut milk, vanilla (and maple syrup if using) in a food processor.

In a separate heatproof bowl placed over a gently simmering saucepan of water (bowl not to touch water), melt the chocolate and coconut oil, stirring frequently, until melted and glossy. Remove from heat and allow to cool for a few minutes.

Add the 'chia eggs' to the food processor with the chestnut prune mix, and blend until well combined.

Add slightly cooled chocolate mixture to the food processor with the chestnut chia mix. Blend until well combined.

Pour mix into prepared tin and decorate with reserved chestnut slices, gently pressing them into the surface. Bake for 45-50 minutes, or until cake is mostly set with only a slight wobble when shaken (gently!). A skewer inserted will not come out clean.

Leave in tin to cool before transferring to a cooling rack. It will be very soft in texture. For easier slicing I pop the whole cooled cake in the fridge for half an hour before attempting to slice. Dust with cocoa powder or chocolate shavings, if using, before slicing.

Serve with berries and a dollop of whipped coconut cream.

Store in the fridge. Remove half an hour before serving as the cold will make it quite firm. Can also be frozen in individual slices.