Ganit Kriel, L.Ac. is the lead acupuncturist at Thumos Health Center, an acupuncture clinic based in Pacific Palisades, with satellite clinics in Santa Monica, Sherman Oaks, and Beverly Hills. Ganit's medical practice focuses on women's health and fertility.
---
Why Choose Acupuncture?
*NEW* The Gut Health Cookbook!
The Gut Health Cookbook is fantastic! Thank you for researching and creating The Gut Health Cookbook! Such wonderful recipes! I'm so excited to try them all! -Sue
The Gut Health Cookbook puts the 20 Keys to Gut Health into practice with:
180+ recipes featuring 61 gut health superfoods

Gut health food lists

Why's behind each gut health superfood
Get instant digital access for $27.99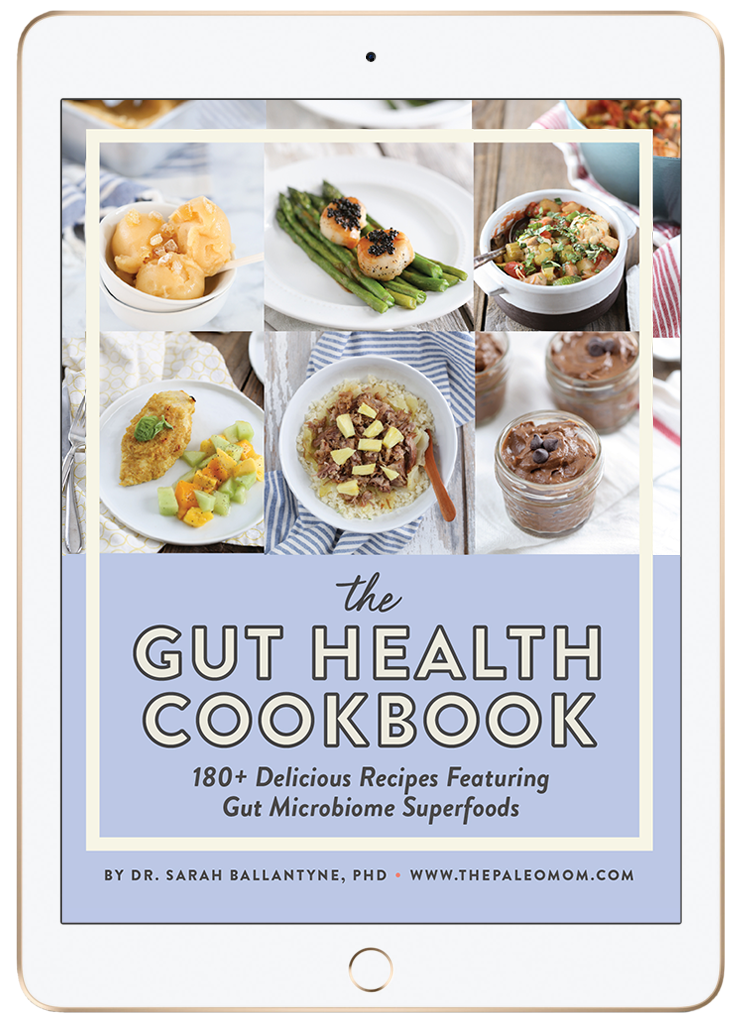 Acupuncture is becoming all the rage, with everyone from Kim Kardashian and Robert Downey, Jr. to stay-at-home moms and dads touting its praises. The ancient Chinese remedy has been heralded as the next great cure-all for everything from anxiety to menopause, and is often promoted as an amazing way to relax. If you're a skeptic, though, quite a few questions instantly spring to mind. How does it work? Why does it work? Will it hurt more than the condition it's supposed to treat? Here are a few reasons to choose this safe and effective remedy.
How Acupuncture Works
In acupuncture, small, thin, sterile, disposable needles are inserted into the skin. Different specific spots are used depending on the condition that is being treated. Acupuncturists follow "line of energy" diagrams on the body, so the place where the needles are inserted is not necessarily the spot that is being treated. The needles are typically left in place for 15 to 30 minutes. Many people report that they can feel the insertion, but that it is only a mild pinch or twinge. Once the needles are in place, they are usually painless.
Why Acupuncture Works
Exactly how acupuncture gets results depends largely on your school of thought. In traditional Eastern medicine, it is believed that all living things are filled with a basic life force known as Qi. This substance is powerful at helping the body heal itself and restore itself to an optimum balance, but it can become blocked by the stressors of daily life. Acupuncture opens the channels, allowing Qi to flow freely and support the body's natural restorative processes.
The Gut Health Guidebook!
The depth of information, practical tips, and the accessible way Dr. Sarah shows me how to apply complex science to improve my health is truly remarkable. -Wendy
The Gut Health Guidebook is the culmination of 6 years of research. This unprecedented deep dive into the gut microbiome delivers:
A new diet for gut health, built from the ground up

Essential gut microbiome superfoods

20 Keys to gut health
Get instant digital access for $27.99
Western scientists take a different view of acupuncture. Their studies show that acupuncture has powerful effects on the central nervous system, including the chemicals and receptor sites in the brain. It also causes microtraumas that stimulate the immune system's healing response. More research is needed to pin down the precise, highly complicated interplay of chemical responses, but there is enough data that both the World Health Organization (WHO) and the National Institute of Health (NIH) have approved its use for several conditions.
Conditions That Are Treated With Acupuncture
In the United States, acupuncture is generally used as an adjunct to Western treatment methods. Many acupuncturists work hand-in-hand with Western doctors to develop a comprehensive treatment plan. On its own or in tandem with Western medicine, acupuncture is frequently used for some common conditions:
Arthritis

Lower back pain and sciatica

Repetitive use injuries such as carpal tunnel syndrome and tennis elbow

Neuropathy (nerve pain)

Neck and shoulder pain

Fibromyalgia

Chronic fatigue

Digestive disorders such as irritable bowel syndrome

Allergies, asthma, and sinusitis

Women's health concerns including PMS, endometriosis, and menopause

Fertility problems (both male and female)

Pregnancy issues such as morning sickness and pain

Anxiety and depression

Substance abuse disorders

Stress-related concerns including migraine headaches
Is Acupuncture Safe?
Acupuncture is generally considered safe in most cases. If you have a pacemaker, consider getting the approval of your physician before you begin treatment. If there is any possibility of you being pregnant, let your acupuncturist know. While acupuncture helps many pregnant women, certain acupuncture points should be selected and used with caution by an experienced acupuncturist during pregnancy.
Does Health Insurance Cover Acupuncture?
Increasing numbers of health insurance plans are now recognizing acupuncture as a legitimate medical treatment, and provide coverage for it. On some plans, it is covered like any other medical service, while other plans limit the number of treatments per year. Still others provide a discount on acupuncture, rather than true coverage. Since health insurance plans run the gamut, call your insurance company or agent to determine exactly what coverage you have.
The Gut Health Collection!
I love Dr. Sarah's passion for educating people and helping everyone on their journey to wellness!! -Mindy
The Gut Health Guidebook delivers a comprehensive deep dive into gut health, building a new diet for optimal health from the ground up, based on the gut microbiome.
The Gut Health Cookbook puts the scientific framework into practice with 180+ delicious recipes that each center on at least one of 61 gut health superfood ingredients.
Save $10 with the Gut Health Collection!