This simple salad is the perfect addition to any dinner table, from a Paleo pizza night to a fancy roast chicken dinner. I love that the dressing comes together quickly with ingredients I always have on hand, but looks super elegant when finished. Plus, the herbs in this recipe add a nice boost of micronutrients to an already veggie-heavy dish. Talk about nutrient density! Bonus: this is a wonderfully flavorful fully autoimmune protocol-compliant salad!
You can, of course, put any favorite salad green or veggie in this salad. Try turnips, daikon, celery, shredded carrots, blanched broccoli or asparagus, sliced fennel, arugula, green olives, and/or mushrooms!
*NEW* The Gut Health Cookbook!
The Gut Health Cookbook is fantastic! Thank you for researching and creating The Gut Health Cookbook! Such wonderful recipes! I'm so excited to try them all! -Sue
The Gut Health Cookbook puts the 20 Keys to Gut Health into practice with:
180+ recipes featuring 61 gut health superfoods

Gut health food lists

Why's behind each gut health superfood
Get instant digital access for $27.99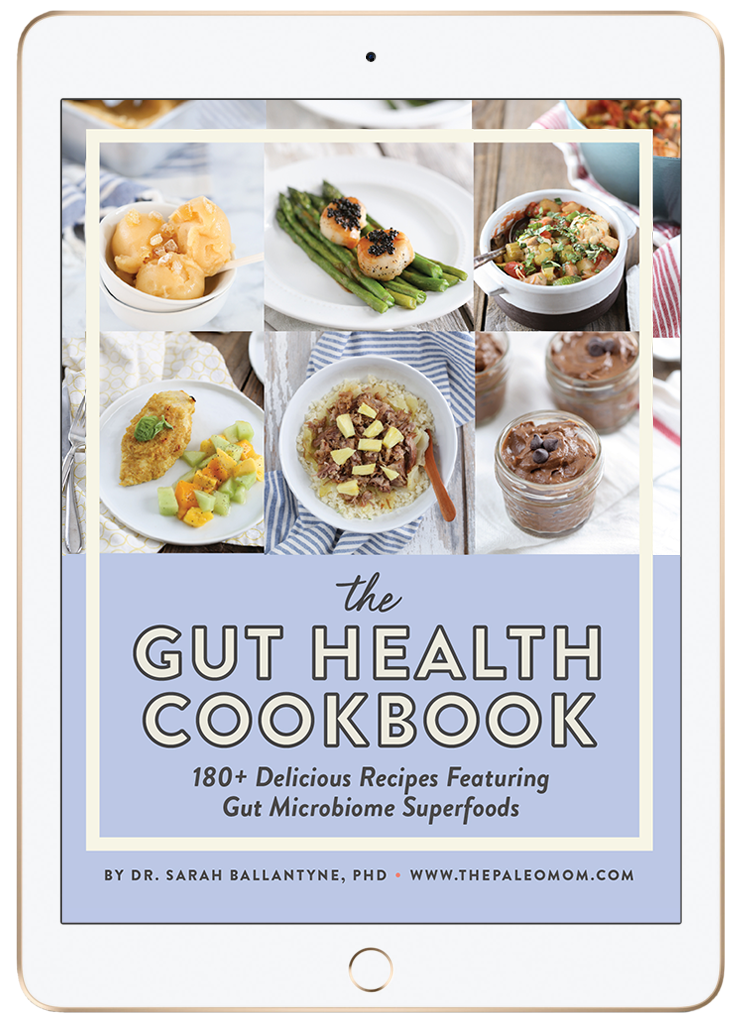 Italian dressing is also crazy versatile… try using leftovers as a marinade for grilled chicken!
Want to turn this salad into a meal? Add some leftover cooked steak, roast chicken, or shrimp!
Prep time: 10 minutes
Cook time: none
Serves: 4-8 as a side dish
Ingredients (Salad):
The Ultimate Support for Your AIP Journey!
Dr. Sarah Ballantyne has delivered an exceptional course and I highly recommend this to anyone looking to improve their health. There is something for everyone. It was extremely helpful and worth the investment. -Marie Schlichtig
The AIP Lecture Series is the ultimate Autoimmune Protocol educational experience! Learn directly from Dr. Sarah!
6-week online course
42 on-demand video lectures
dozens of printable guides
self-discovery exercises and action steps
online forum and guided discussions
support and guidance from Dr. Sarah Ballantyne!
The next session begins January 18th, 2021.
Register now to get bonus instant access to the Gut Health Fundamentals online course!
1 bunch radishes, finely sliced
1/4 medium red onion, finely sliced
1 large cucumber, sliced (peeled if peel is tough)
edible flowers (nasturtiums, pansies, dandelions, etc.), optional
Ingredients (Italian Dressing):
Directions:
Combine the salad ingredients in a large salad bowl and toss to mix well.
Combine the dressing ingredients in a

blender

and puree to blend up the herbs and garlic (dressing naturally separates, simply shake leftovers to mix again immediately before serving).
You may either toss the entire salad with dressing prior to serving (caution, leftovers don't keep well with this method) or let each person drizzle dressing over their own salads!
Save