Sometimes, there is just a need for a truly decadent dessert.  And that's where grain-free, dairy-free indulgences like this tiramisu come in!   This was the dessert I made for Christmas dinner this year.  Many of the recipes that I work on are recreations of old favorites.  This recipe is inspired by this amazing genoise tiramisu that my husband and I used to get at an Italian restaurant close to the first apartment we shared.  I've always been rather partial to genoise tiramisus (genoise is an Italian sponge cake), which I believe are actually more traditional (compared to ladyfinger versions).  This makes a decadent yet light and truly delightful dessert.  Serves 8-12.
Ingredients (genoise):
Prepare a 12"x18" rimmed baking sheet by lining with wax paper and heavily greasing the wax paper with extra virgin coconut oil or palm shortening.  Preheat oven to 350F.
Blend evaporated cane juice in a blender for 1-2 minutes, until it's a fine powder.
In the large bowl of a standing mixer, beat egg whites until soft peaks form.  Add 1/3 cup sugar gradually and continue to mix until stiff peaks form.
In a separate, small bowl, beat egg yolks with the remaining 1/3 cup sugar and vanilla until thick.  Whisk in coconut and almond flour.
 Fold yolk mixture into egg mixture, being careful not to lose too much volume, until incorporated.
Spread batter out onto prepared baking sheet.  Take the time to spread the surface evenly and into the corners.
Bake for 16-17 minutes, until top is just starting to turn golden brown.
Remove cake from oven and immediately invert over a couple of wire cooling racks.  Carefully peel off the wax paper.   Let the genoise fully cool on the wire rack.
Ingredients (Cream Layers):
Combine coconut milk, egg yolks, honey, arrowroot powder, coconut oil and lemon juice in a large saucepan and whisk together.
Then put the saucepan on the stovetop and heat over medium-low heat, whisking constantly.  You want to heat until just shy of boiling point.  The cream will start to steam slightly and then start to thicken.  Once it becomes thick and gooey, remove from heat (takes 7-8 minutes if you put it on a preheated element).
Pour into two bowls, 1/3 in one bowl (this is about 3/4 cup) and 2/3 in another (about 1 1/2 cups).
To the 1/3 bowl, stir in the grated chocolate and vanilla until melted and fully incorporated.  To the 2/3 bowl, stir in cognac until fully incorporated.  You can let the cream cool and whip in a standing mixer for a lighter texture, or just layer with the genoise as is.
Ingredients (tiramisu):
genoise
chocolate and cognac cream
1 1/4 cup strong coffee (a good espresso is ideal), cooled
3 Tbsp cognac (again you can substitute dark rum or dry sherry)
unsweetened cocoa powder for dusting
Cut the cooled genoise into four equal pieces (you can either do a long rectangle or a wider, shorter one, up to you).
Place the pieces of genoise back on the rimmed baking sheet.  Mix coffee and cognac and pour over the entire genoise, making sure not to miss any! (alternately, you can douse each layer as you assemble the tiramisu).
On your serving plate, carefully move over one piece of coffee-soaked genoise.  Spread half of the cognac cream over the top (the cream is actually easier to spread either warm or cooled and whipped; cooled and not whipped is the hardest to spread).  Place another coffee-soaked genoise layer on top.  Spread out the chocolate cream.  Add Another layer of cake.  Spread out the rest of the cognac cream.  Place the last layer of cake.
Just before serving, dust the top generously with unsweetened cocoa powder.
Enjoy!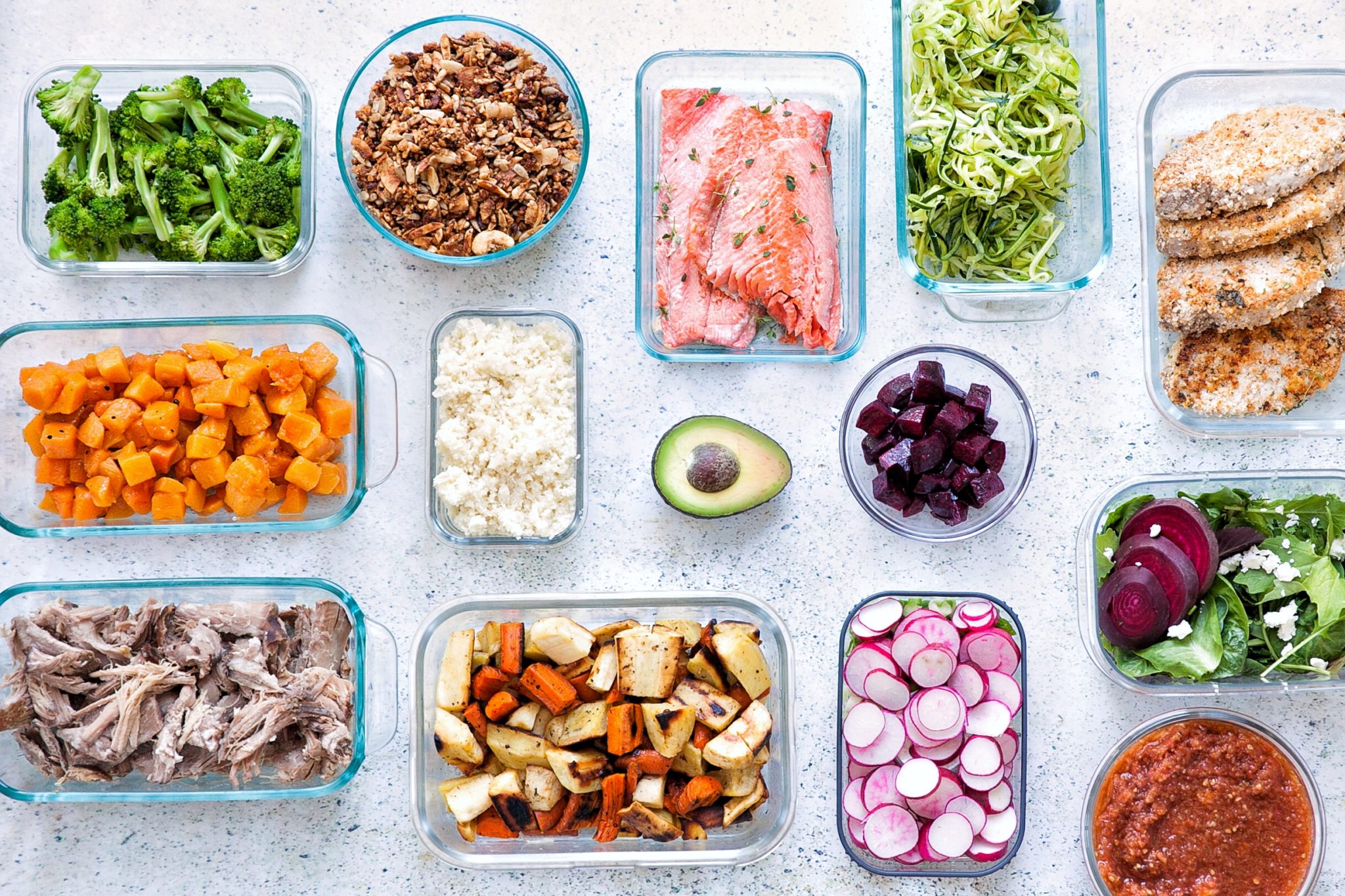 The #1 Tool for Paleo and AIP success!
Create completely customizable and versatile meal plans with thousands of top-notch recipes; make shopping a breeze with the app, and even get reminders for meal prep timing! Get all my recipes from ThePaleoMom.com for just $1 more when you sign up for meal planning with Real Plans!
Want to track what you are eating? Check out the NEW Real Plans Macro Tracker!
You may enjoy these related posts:
This fabulous take on a holiday classic is actually relatively low-sugar (less …