There really aren't many books geared towards children that support or explain the Paleo diet. In fact, I can only think of two: Eat Like A Dinosaur which includes a children's story within the book and Paleo Pals: Jimmy and the Carrot Rocket Ship. But, I think as more and more of us raise kids in a Paleo family and navigate the waters of raising Paleo kids in a very non Paleo world, there is a growing need for these types of stories.
Free to be Gluten Free! by Heather Spergel is certainly geared more toward gluten-free children and families compared to Paleo, but there's still an overlap with Paleo that might make this a good choice for you, especially if you have a young child dealing with gluten intolerance or sensitivity who is having a difficult time transitioning to a Paleo diet (or similar diet).
This is Heather's fourth children's story (the fifth is now available for pre-order, you can read more about Heather's other projects at www.heatherspergel.com). Heather is a National Certified Counselor and worked in the mental health field for a number of years. Also with a background in performance, Heather is now a gluten-free, attachment parenting, creative, and busy mom of two children. The inspiration for Free to be Gluten Free! comes from Heather's experiences when her son was diagnosed with gluten and corn intolerance (a process through which she also discovered her own intolerance and that of her three-year old daughter). In fact, she wrote this book with her son, about his emotional journey- from a mess of emotions and trips to the bathroom to being so happy, healthy and full of life!
Free to be Gluten Free! is told from the perspective of Nate, who feels terrible and acts out but doesn't know why. He sees a doctor who diagnoses gluten as the problem. The family goes gluten-free, which Nate initially finds difficult; but as Nate tries new foods and as his family finds ways to cook some of his old favorites using almond and coconut flour, Nate discovers that it's pretty great to feel good. On the last page, he pronounces that is is wonderful to finally be "free to be gluten-free"! Throughout the story, gluten intolerance is personified by a little monster who follows Nate around, tempting him to eat foods he shouldn't and pouting when Nate abstains.
Save 80% Off the Foundations of Health
Expand your health knowledge on a wide range of topics relevant to you, from how to evaluate scientific studies, to therapeutic diet and lifestyle, to leaky gut and gut microbiome health, to sustainable weight loss, and much more!!!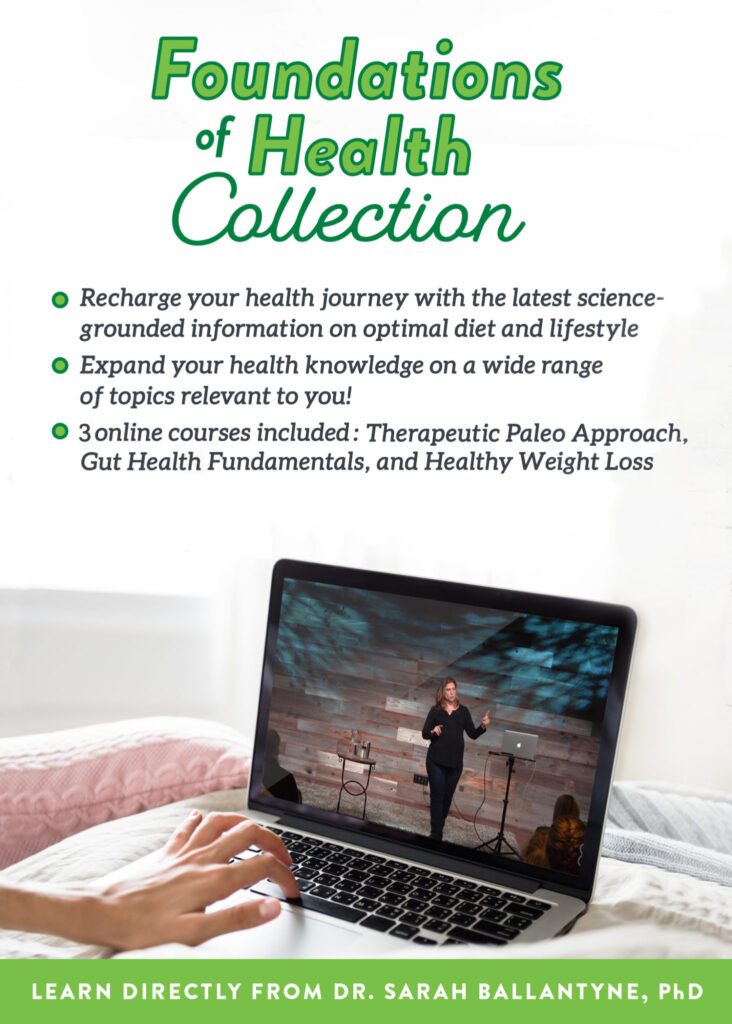 Heather's compassion for her son's journey as well as her counseling background are evident in this book. The story is simple and geared towards reassuring kids that they are not alone in the gluten-free world and that healthy food can still taste great. While the rhymes feel a little awkward in a few places, my daughters both greatly enjoyed the story. We tend to talk more about gluten-free with my oldest (and my youngest who is also extremely sensitive to dairy, we talk more about gluten-free, dairy-free), so when I started reading this book about a kid who had to give up gluten, she immediately identified and stated "wow, he can't eat gluten just like us!". And, the illustrations are quite charming (the gluten monster is very reminiscent of Mr. Hankey, which makes me chuckle ). I feel like this book is more geared toward younger kids, toddlers through elementary school age.
Free to be Gluten Free! also includes some gluten-free tips and six recipes of Nate's favorites (including one of mine, which I gave permission to be included). I think the book has a very targeted audience: families with kids who are dealing with the shock of a gluten allergy or intolerance or celiac disease diagnosis. I also think families with kids who are having a difficult time fitting in with their peer group because they eat differently (whether due to a health condition or a lifestyle choice) might be able to benefit from this book as well as kids who are having a hard time transitioning to a diet like a Paleo diet. It has the feeling of a book that you might pick up and read to your child while waiting in a doctor's office, but also a book that could really help launch a constructive discussion with your child about how they are feeling, what foods they are missing, and help you come up with a constructive plan to move forward.
I have yet to read a children's book where the main characters just happen to eat a Paleo diet (which I think would be SO cool!), and that isn't quite so overt in its support for a this way of eating. But children's books that deal with the topic directly (and perhaps pedantically) are still wonderful tools for creating a dialogue with your children. Plus, Free to be Gluten Free! is a book that my children enjoyed and identified with.