Eggs and bacon. A banana and almond butter. Half an avocado with some hot sauce? We've all seen the "typical Paleo breakfast," and maybe even fallen into a routine ourselves! While I like to think of breakfast as Just Another Meal (and another chance to sneak in veggies—see (The Importance of Nutrient Density"), I do miss the extravagant breakfasts I used to enjoy before adopting a healthier lifestyle. For many of us, the slower work schedule of the Holiday season means a chance to sit down and start our day together with a delicious meal. Why not impress your family with one of these three fabulous Paleo breakfasts?
'Tis the season for pumpkin flavors! I love the subtle blend of spices in pumpkin pie spice, and I'm not above diving into the pumpkin spice craze. One of my favorite tributes to this festive fall flavor is my Perfect Pumpkin Pancakes. I was first introduced to pumpkin pancakes at a Bed & Breakfast in Tucson, Arizona in the summer of 2005.  Prior to that revelation, I wasn't particularly fond of pancakes.  Afterward, I was obsessed with trying to create the perfect pumpkin pancake. Long story short, I succeeded! Serving these pancakes to your family is a spectacular way to impress them with a crowd-pleasing dish. I love serving these on Thanksgiving or Christmas morning with a cup of coffee! Prefer plain pancakes? Then you'll love my Perfect Paleo Pancakes recipe!
Nutrivore Weekly Serving Matrix
An easy-to-use and flexible weekly checklist
to help you maximize nutrient-density.
The Weekly Serving Matrix is very helpful! I've been eating along these lines but this really helps me know where to focus vs. which foods serve a more secondary role. It's super helpful and has taken a lot of worry out of my meal planning. Thanks!

Jan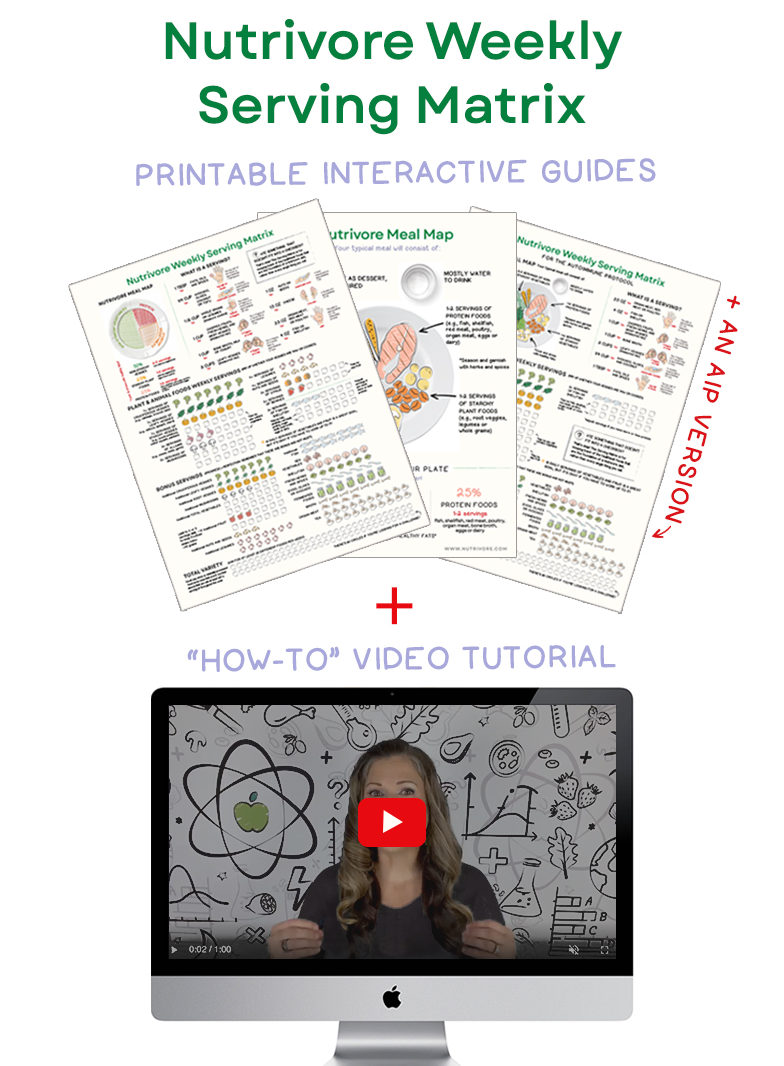 I like to eat veggies at breakfast. No, seriously, I love it! It helps me meet my goal of eating at least 9 servings of veggies a day, and it sets me up to make great choices at my next few meals! But when company's around, it can be hard to convince them to chow down on a head of lettuce or gobble up some braised greens. Plus, no one likes slaving over the stove when they're entertaining.
Instead, serve your visiting family (or yourself!) this beautiful veggie frittata. It comes together fast, bakes easily in the over and is basically a one-pot cleanup wonder. You can even use leftover roasted veggies from your Thanksgiving dinner or whatever else you have laying around the house. Bulk it up with breakfast meats or serve it alongside sausage for a heartier meal. Either way, you can feel great about putting something elegant and healthy on the table!
No bones about it: Nutella crepes are downright decadent. That's what makes this recipe so special! It actually came from my early attempts to create a Paleo pancake recipe. As an adult, I rediscovered crepes while gallivanting through Paris with my then fiancé (now husband). Crepes are a standard street food in France and that's when I discovered the sheer joy of a Nutella-filled crepe (Nutella is a chocolate hazelnut spread and one of my greatest weaknesses before discovering Paleo).  Two great loves thus came together into one delicious addiction.  So, creating a Paleo version of this favorite treat makes me very, very happy.
For a nut-free alternative to this recipe, you could easily fill them with fresh fruit, jam or coconut cream, or drizzle melted dark chocolate on top. Crepes are amazing precisely because they're so versatile! I think these are especially beautiful on Christmas morning, but they'd be fantastic on a random weekday too. The bottom line is, they're scrumptious. Give them a try!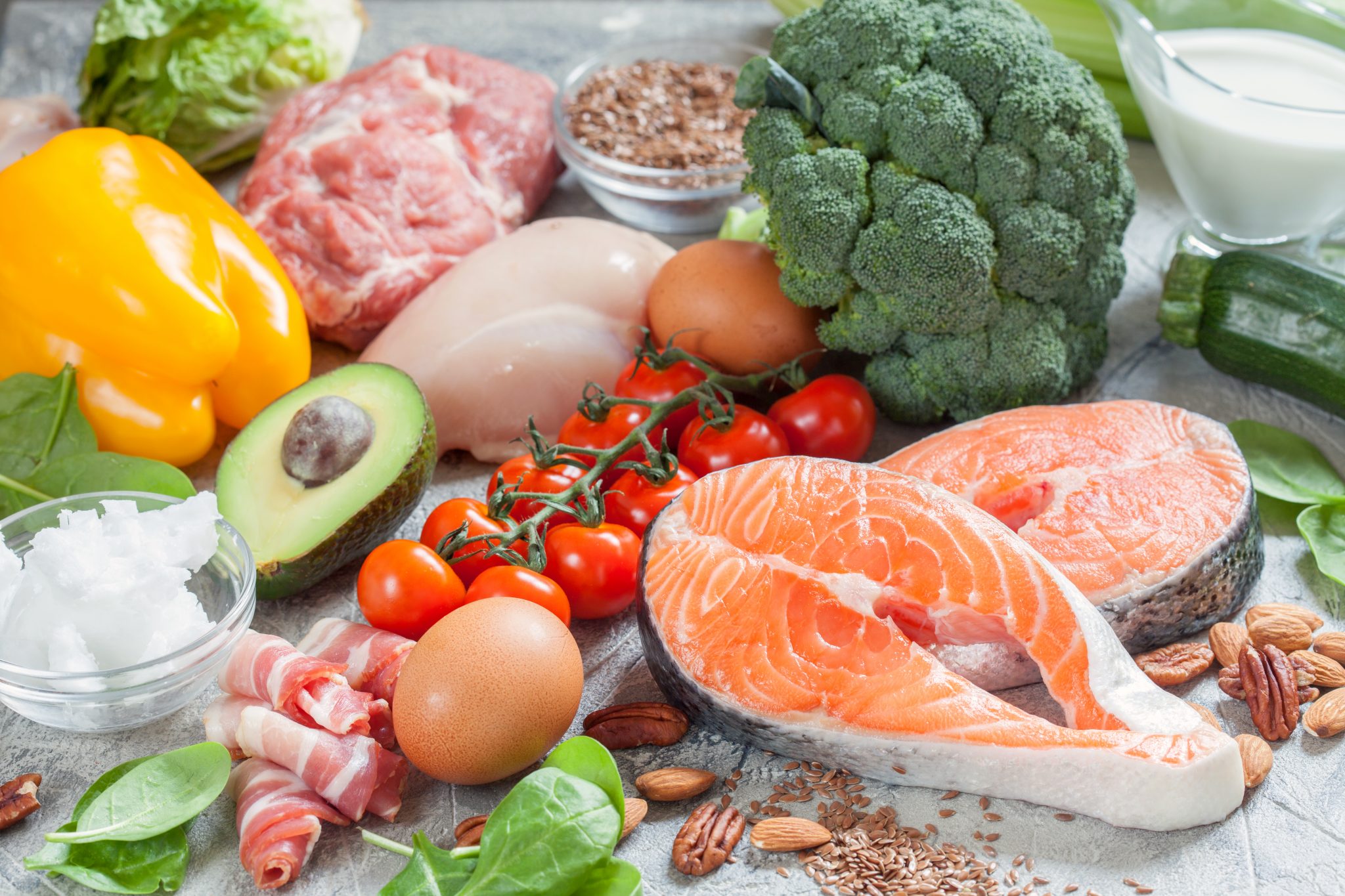 Paleo Principles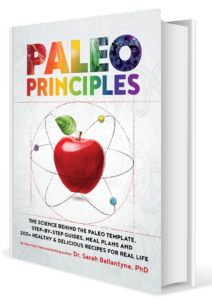 Paleo Principles is the most comprehensive Paleo guidebook ever:
The complete scientific foundation behind the Paleo diet and lifestyle
Tons of visual guides, practical strategies and tips!
220+ healthy & delicious recipes for real life
20 meal plans for a variety of health goals
You may enjoy these related posts:
This is the recipe that accidentally led to my Perfect Paleo Pancake recipe. …