Beets seem to be one of those veggies that people with love or hate, but they are so increadibly nutritious (including being a very rich source of vitamin B9 and manganese with compelling amounts of vitamin A, vitamin B1, vitamin B2, vitamin B3, vitamin B5, vitamin B6, vitamin C, calcium, potassium, magnesium, phosphorous, zinc, copper, selenium and being a source of betaine which aids detoxification processes!) that it's worth experimenting with recipes to find a way that you do enjoy them! This is one of my absolute favorite ways to enjoy beets!
There's something about the sweet versus sour combination of balsamic vinegar and roasted beets that's absolutely divine! Plus, this recipe is crazy simple, especially if you've already got something like a roast chicken in the oven already! You can also easily bake these beets in a slightly hotter or colder oven, adjusting the cooking time, making it a great dish to share the oven with other sides or the main attraction of your meal!
*NEW* The Gut Health Cookbook!
The Gut Health Cookbook is fantastic! Thank you for researching and creating The Gut Health Cookbook! Such wonderful recipes! I'm so excited to try them all! -Sue
The Gut Health Cookbook puts the 20 Keys to Gut Health into practice with:
180+ recipes featuring 61 gut health superfoods

Gut health food lists

Why's behind each gut health superfood
Get instant digital access for $27.99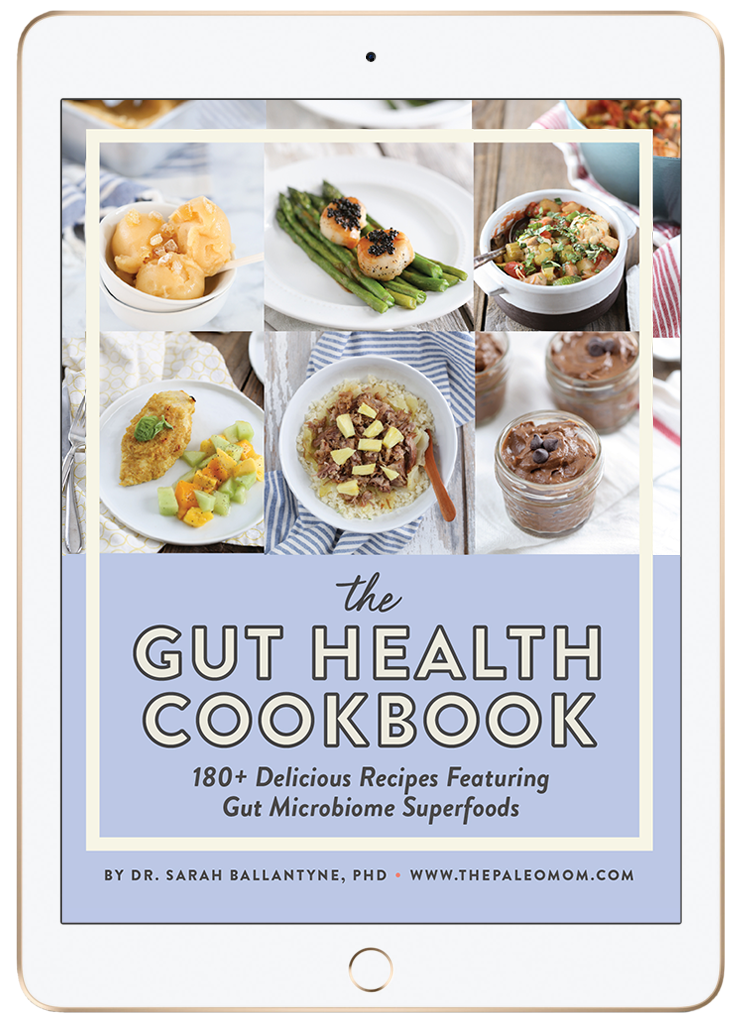 Prep Time: 10 minutes
Cook Time: 45 minutes to 1 hour
Serves: 4 to 6
Ingredients:
Directions:
The Ultimate Support for Your AIP Journey!
Dr. Sarah Ballantyne has delivered an exceptional course and I highly recommend this to anyone looking to improve their health. There is something for everyone. It was extremely helpful and worth the investment. -Marie Schlichtig
The AIP Lecture Series is the ultimate Autoimmune Protocol educational experience! Learn directly from Dr. Sarah!
6-week online course
42 on-demand video lectures
dozens of printable guides
self-discovery exercises and action steps
online forum and guided discussions
support and guidance from Dr. Sarah Ballantyne!
The next session begins January 18th, 2021.
(Use code AIPLS85 to save $85 and get bonus access to the Gut Health Fundamentals online course!)
Preheat oven to 350F. Lay a large piece of aluminum foil in a baking dish, lifting the sides to create an edge all the way around
Combine the beets, vinegar, coconut oil, and salt. Pour into the foil. Fold the edges of the foil up and over the beets to make a pocket for the beets to cook in, sealing the edges closed. (Alternatively, you can use a greased baking dish with a lid).
Bake for 45 minutes to 1 hour, until the beets are tender (it depends on the size of your beets)