This simple soup achieves its rich creamy flavor by using the whole asparagus, yes even the tough ends that you normally snap off and discard, plus a few other veggies pureed into a delightfully thick and flavorful base.  Not only does this technique lend this soup an amazing asparagus flavor, but it also makes this soup entirely dairy-free and AIP-friendly and is a super sneaky way to up your veggie intake!
This soup is amazing on it's own, or serve with lox or hot smoked salmon and plain coconut milk kefir or yogurt.
I've tried a few different variations of veggies with this soup, and while they've all been tasty, this is definitely my favorite!  If you can't find green plantains in the store, you can substitute other starchy veggies like white sweet potato or boniato root.
Another bonus?  If you've got an old casserole recipe that uses canned condensed cream of asparagus or cream of mushroom soup, but is otherwise a Paleo recipe, this soup will make a great substitute!  Try baking chicken breast in it and serving over a bead of cauli-rice!
Prep time: 10 minutes
Cook time: 25 minutes
Serves: 5-6
Ingredients:
2 bunches asparagus (about 2.5 pounds)
6 cups chicken bone broth, divided
1 1/2 cup cubed green plantain (about 1 large plantain or 1 1/2 medium)
2 cups cauliflower florets (about 1/2 small head)
Juice of 1 lemon
1 tsp salt, plus more to taste
Optional: lox and plain coconut milk yogurt or kefir for serving.
Directions:
Snap tough stems off asparagus.  Add tough stems to a large soup pot with 5 cups broth, plantain, and cauliflower.  Bring to a boil and then reduce heat to maintain a simmer.
Simmer for 15-20 minutes, until asparagus stems are soft when pierced with a knife and cauliflower is overcooked.
Meanwhile slice the tender asparagus tips into 1/2″ pieces.
In a blender in 2 batches or with an immersion blender, puree the contents of the pot until a completely smooth puree forms (this takes 1-2 minutes in a blender, but may take longer with an immersion blender).
Meanwhile, bring remaining 1 cup broth and sliced asparagus tips to a simmer on the stove top (do this in a separate small pot if you opted to puree using an immersion blender, or in the same pot if you opted to use your countertop blender).  Simmer for 3-5 minutes until tender but not too soft.
Add tender asparagus tips to puree in your soup pot.  Stir in lemon juice and salt.  Stir and taste to see if it's seasoned to your liking.  Add additional salt, if needed.
Serve!  Optional, spoon into bowls and garnish with lox and plain coconut milk kefir.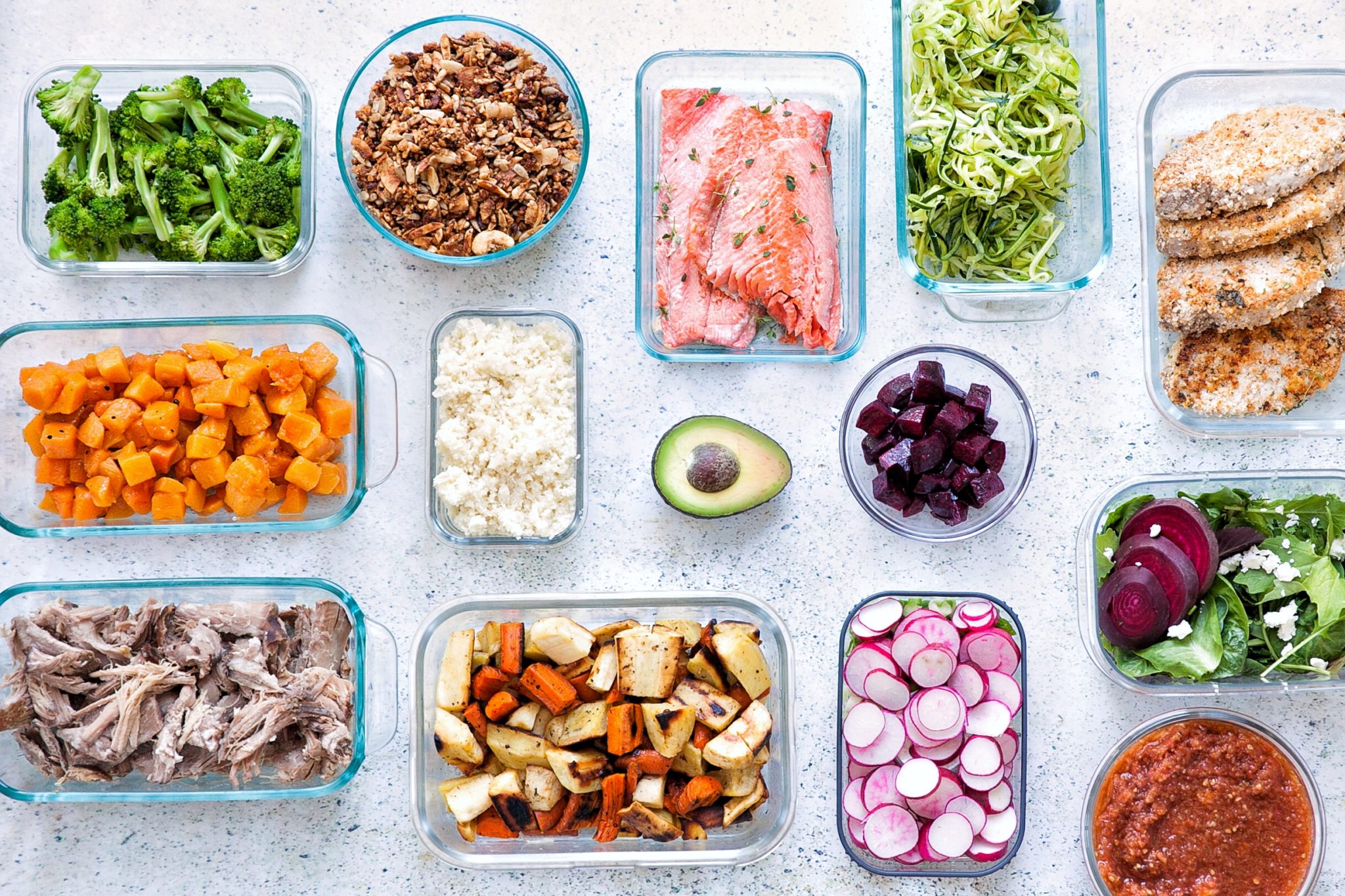 The #1 Tool for Paleo and AIP success!
Create completely customizable and versatile meal plans with thousands of top-notch recipes; make shopping a breeze with the app, and even get reminders for meal prep timing! Get all my recipes from ThePaleoMom.com for just $1 more when you sign up for meal planning with Real Plans!
Want to track what you are eating? Check out the NEW Real Plans Macro Tracker!
You may enjoy these related posts:
Lettuce soup sounds like such a boring, bland, flavorless concoction. I mean …