TRIBALÍ Foods, Inc. is the vision of Angela Bicos Mavridis. A 35-year vegetarian turned meat eater and daughter of a restauranteur, Angela founded the company to fill a need in the market for an individually portioned, tasty patty with high-quality ingredients she could trust. As a kid in her grandmother's kitchen, Angela discovered the nurturing power of real foods. Today, as a single mother of 3, her recipes are a flavorful celebration of simple ingredients gathered from nature and seasoned with loving care that make healthier eating easier for everyone. Today I am excited to share her recipe and introduce you to her awesome high quality and convenient product!
TRIBALÍ combines convenience, quality and taste in a product that's ideal for busy families. Instead of spending the better part of an hour creating my own patties to freeze, I just pull them out of the freezer and I'm good to go. Dinner is literally on the table in ten minutes!
*NEW* Guide to Nutrivore E-Book!
Nutrivore is the simple yet revolutionary concept:
Choose foods to meet the body's nutritional needs!
I'm very excited about the Nutrivore information! Thank you so much for all your research and hard work you put into this kind of information for all of us to use!! -Debbie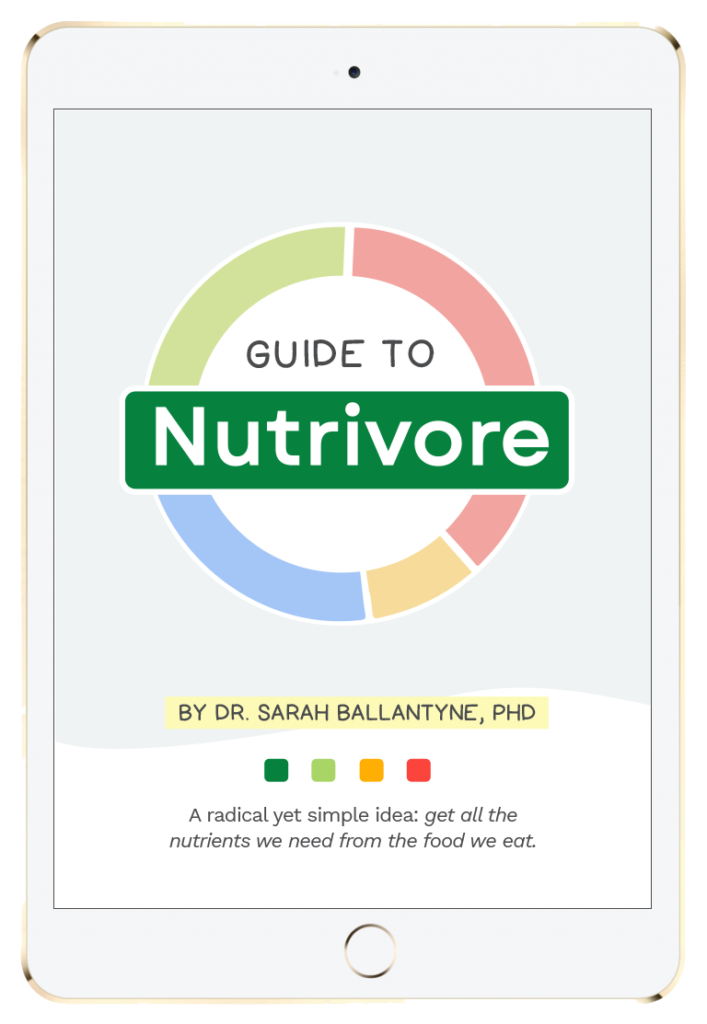 They are 100% organic grass-fed and finished, pasture-raised beef or 100% organic free-range, air chilled chicken. Their animals are raised humanely without antibiotics or hormones and made with absolutely no binders, fillers, or preservatives. And of course, they are non-GMO and free of gluten, dairy, and soy, plus they're Paleo Certified and Whole30 Approved. Choose from Umami Beef, Mediterranean-Style Beef or Chipotle Chicken, and get 10% off your order of TRIBALÍ with code trytribali!
Sweet Potato Fried Rice with Umami Beef
Ingredients:
Directions:
Place a large skillet over medium high heat. Add 1 tab

lespoon of coconut oil and let that heat up. Then add chopped onions and let co

ok for about 2 minutes,

stirring occasionally.

Add in your sweet potato rice and let cook for about 6 minutes, stirring occasionally until it starts to get tender Add green beans and carrots and stir to combine. Cover and let cook for another 4 minutes until everything is tender.
Make a well in the middle of the pan by pushing the sweet potato mix against the sides. In a small bowl mix eggs with a pinch of salt and a few grinds of pepper.Pour egg mixture into the well of the pan and stir them occasionally, trying not to combine with the sweet potato mix.
Once eggs are scrambled, stir them togetherwith the sweet potato mix.Add in ½ teaspoon pepper, ½ teaspoon garlic powder and coconut aminos. Season to taste with salt if necessary. Stir to combine and season more to taste if necessary.
Cook the Tribalí Umami Beef Patties according to package directions and serve on top of the fried rice.
Sweet Potato Fried Rice by TRIBALI Foods from Sarah Ballantyne on Vimeo.