This week on Paleo Conversations, I chat with Amy Myers, MD, a renowned leader in Functional Medicine and 2x New York Times Bestselling author of The Autoimmune Solution and The Thyroid Connection. She is the founder and medical director of Austin UltraHealth, a functional medicine clinic that treats patients from all over the world who are overcoming chronic illness. She has been featured on The Dr. Oz Show, The New York Post, Women's Health, Huffington Post, and numerous other television programs, radio shows, and print publications. She has helped thousands recover from chronic illness through her dietary-based program, The Myers Way®, and she has created multiple programs, tools, and free resources to guide readers through her revolutionary approach to health.
In her new book, The Thyroid Connection, Dr. Myers shows you how to work with your
doctor to determine if you have thyroid dysfunction, what the root cause is, and most importantly, how to overcome it and get your life and your health back.
*NEW* The Gut Health Cookbook!
The Gut Health Cookbook is fantastic! Thank you for researching and creating The Gut Health Cookbook! Such wonderful recipes! I'm so excited to try them all! -Sue
The Gut Health Cookbook puts the 20 Keys to Gut Health into practice with:
180+ recipes featuring 61 gut health superfoods

Gut health food lists

Why's behind each gut health superfood
Get instant digital access for $27.99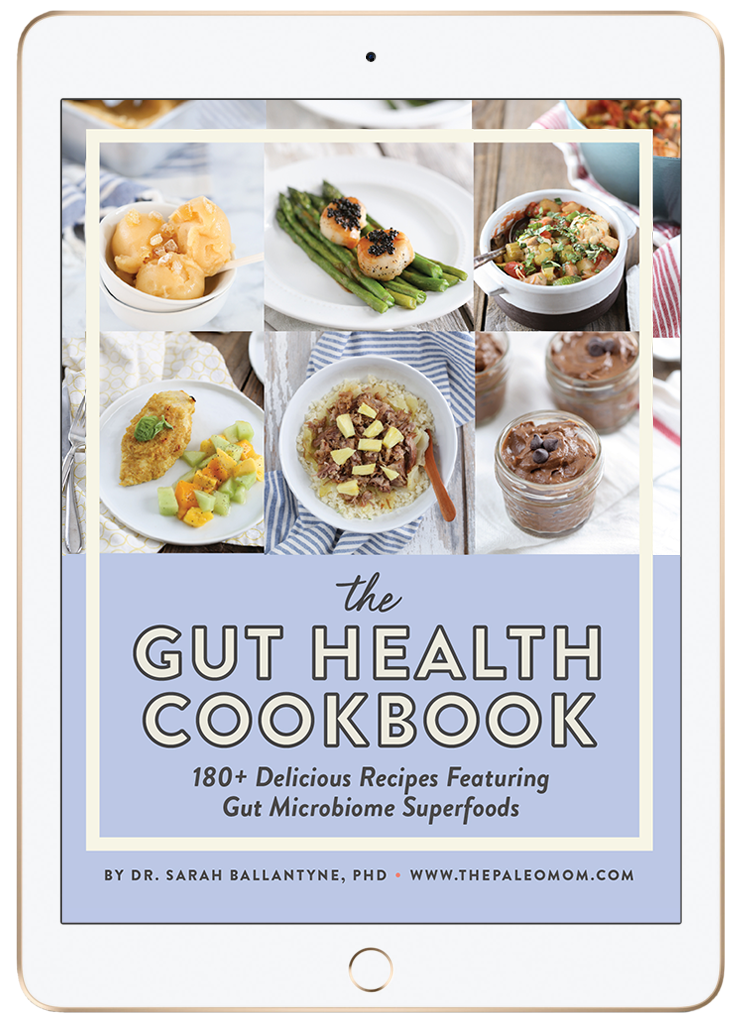 You will learn:
Why there is a thyroid epidemic and how conventional medicine is missing the boat
How to work with your doctor to get the correct diagnosis
What blood tests to ask for, as well as what they mean
The role of gut health, diet, toxins, infections, and stress in thyroid dysfunction
A complete 28-day plan to jumpstart your health and reverse your thyroid symptoms
Dr. Myers is also hosting The Thyroid Connection Summit, happening right now!! You can join in for FREE today!

The Thyroid Connection Summit will help you:

Work with your doctor to get the right diagnosis/treatment
Address the root causes of thyroid dysfunction
Implement healthy dietary and lifestyle changes
Reclaim your health and vitality
And more!
Paleo Conversations is a semi-regular YouTube series designed to be a conversation between myself and other bloggers, authors, and entrepreneurs within the Paleo, Ancestral, Traditional Foods, and Alternative Health Communities. Rather than an interview, the approach is more like the conversation that would happen at a coffee shop should my guest and I meet up. These videos are unscripted, rarely edited (if ever edited, they are edited for length not content), and hopefully give the viewer a window into the lives, thoughts, plans, and projects of leading voices in this community.
Are you enjoying the new Paleo Conversations videos? If so, comment below and tell me who you want me to chat with next!
The Ultimate Support for Your AIP Journey!
Dr. Sarah Ballantyne has delivered an exceptional course and I highly recommend this to anyone looking to improve their health. There is something for everyone. It was extremely helpful and worth the investment. -Marie Schlichtig
The AIP Lecture Series is the ultimate Autoimmune Protocol educational experience! Learn directly from Dr. Sarah!
6-week online course
42 on-demand video lectures
dozens of printable guides
self-discovery exercises and action steps
online forum and guided discussions
support and guidance from Dr. Sarah Ballantyne!
The next session begins January 18th, 2021.
(Use code AIPLS85 to save $85 and get bonus access to the Gut Health Fundamentals online course!)