We've all been there: all of a sudden it's past lunch and we haven't eaten, we're out running errands, desperately trying to get everything on our to-do list done and faced with a choice. We can take the extra step (or two!) of finding food that fits into our healthier lifestyle, or choose the easy (read: fast food and junk from the checkout aisle!) way out. The truth is that the deciding factor often comes down to what's easily accessible. Many of us would rather 'cheat' than give up precious time.
This post will help you change that! These 3 Paleo foods should always be on your person, in your purse, in the pocket of your gym bag or inside your glove compartment. That way, you have a fast, easy and healthy solution to a common problem we all face.
1. Nuts
Macadamia nuts are a great choice for on-the-go fat and protein. They may be more expensive than most nuts, but they'll also fill you up with a smaller portion. They're lower in polyunsaturated fatty acids and phytic acid than other nuts, two inflammatory compounds that are a good reason to moderate nut intake (see Paleo Without Nuts). Walnuts also have a great ratio of Omega-3 (good) to Omega-6 (inflammatory) fats, making them another solid choice for quick snacks. And pecans are one of the highest food sources of polyphenols (see Polyphenols: Magic Bullet or Health Hype?). If you're allergic to nuts, seeds are great too!  Sunflower seeds are one of the highest food sources of vitamin E and pumpkin seeds pack a great magnesium punch! Just remember to save these foods for times when you can't find another quick snack source, rather than making them a part of your everyday routine, and you'll be good to go!
Nutrivore Weekly Serving Matrix
An easy-to-use and flexible weekly checklist
to help you maximize nutrient-density.
The Weekly Serving Matrix is very helpful! I've been eating along these lines but this really helps me know where to focus vs. which foods serve a more secondary role. It's super helpful and has taken a lot of worry out of my meal planning. Thanks!

Jan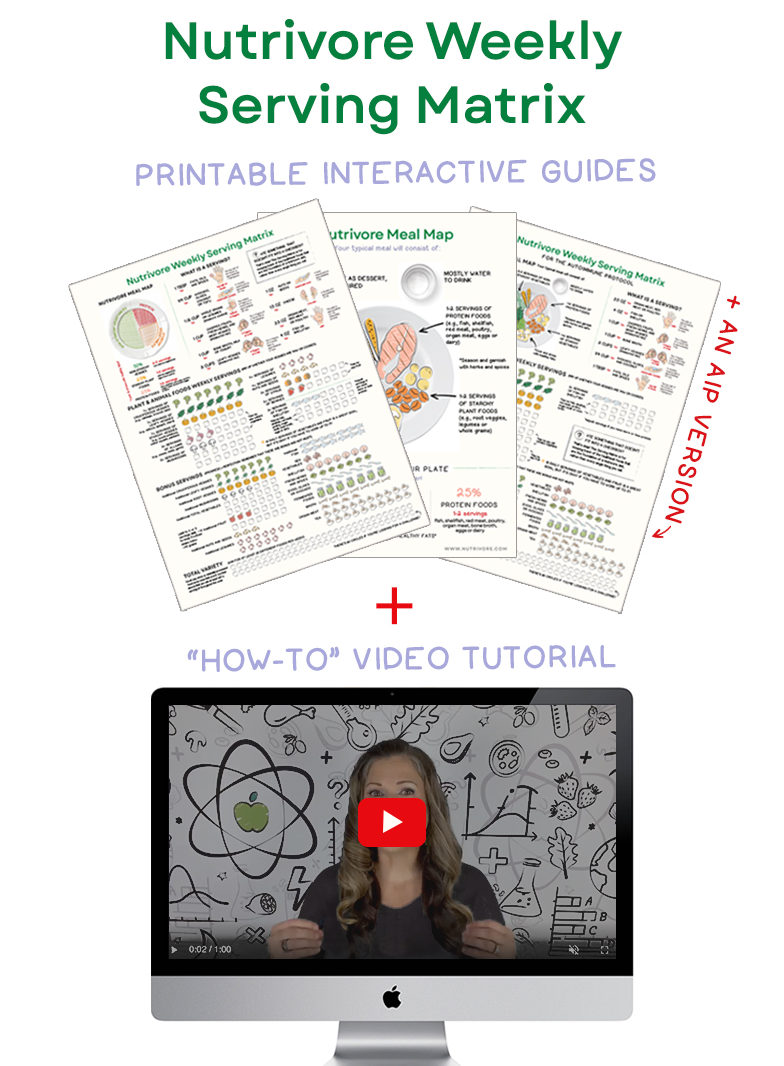 2. Sardines
I realize that opening a can of sardines in the car does not sound (or smell) great, but sardines pack a HUGE nutritional punch, and are quick and easy to eat on-the-go. They provide an incredible hit of Omega-3 fats, protein, and even calcium if you buy the bone-in versions–not to mention being one of the highest sources of the heart-health nutrient coenzyme Q10! I recommend we consume fish several times a week, and small fish like sardines are some of the healthiest (and cheapest!) options out there. Plus, there's no reason you can't carry a little hot sauce with you if you need to spice them up to get them down. Alternatively, if you find the smell off-putting (or are traveling somewhere like an airplane and don't want to offend your neighbors, lol!) canned smoked oysters are another nutrient-dense choice. They provide some incredible minerals like zinc (in which most people are deficient), and they aren't quite as stinky. Woot!
3. Dried fruit
When a craving for sweets hits, having dried fruit on hand can be pretty darn convenient! Dried mango is particularly delicious and popular, but I like to experiment with new dried fruits to find out what I like. Dried apples, cherries, apricots and bananas are all really tasty. Just look for unsulphured, unsweetened varieties, and if possible buy brands where the only ingredient is fruit. And remember not to overdo it — too much dried fruit can upset our digestion and pack quite the sugar punch!
You can find these three products in any grocery store, making them great starting points for emergency snacking. Consider mixing up your own trail mix with nuts and fruit, or keeping small snack bags in your purse or car with all three options! Don't forget the fork for your sardines — not fun to eat with your hands (believe me, I've done it!)
Bonus Ideas!
If you want something even more convenient and pre-packaged (and maybe a little less awkward than sardines), check out these pre-made Paleo snacks from awesome companies I love to support. They're some of my favorite options to keep on hand as well!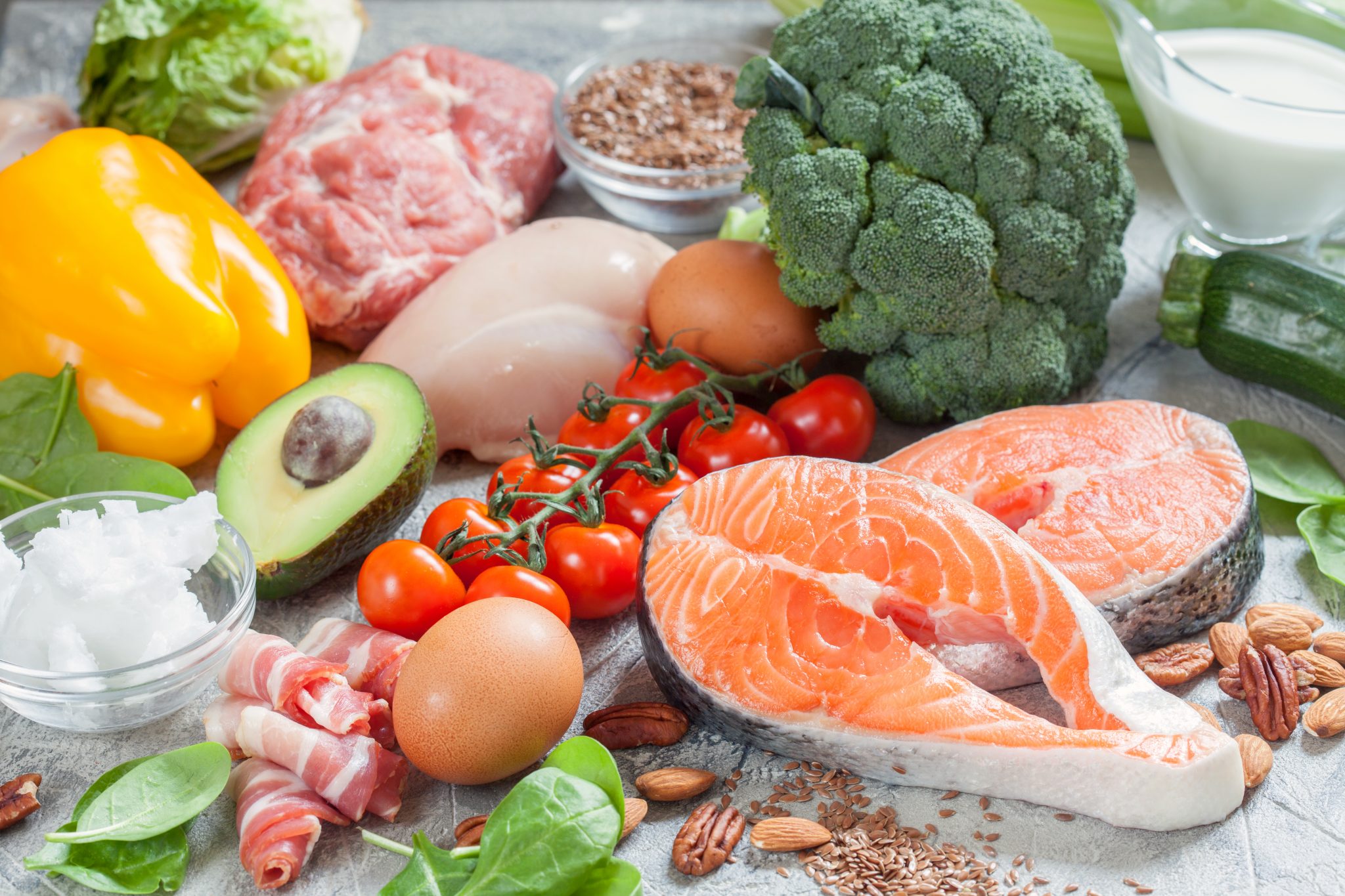 Paleo Principles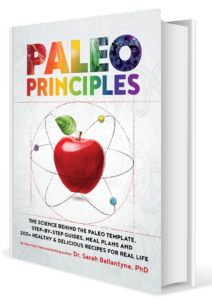 Paleo Principles is the most comprehensive Paleo guidebook ever:
The complete scientific foundation behind the Paleo diet and lifestyle
Tons of visual guides, practical strategies and tips!
220+ healthy & delicious recipes for real life
20 meal plans for a variety of health goals
You may enjoy these related posts:
First of all, a warm welcome to the newest Paleo Parents Team member, Monica of …